Your Favourite Photoshop Tutorials in One Place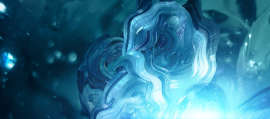 - Photoshop is recommended for this tutorial -
In this tutorial, it will teach you to create a Underwater Themed Abstract Piece, which includes photo manipulation, 3D modeling and Photoshop postwork. You can use the same idea to make your own style of abstract scene.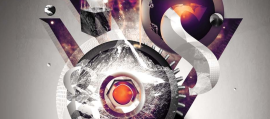 Balance within an abstract piece of art is not a simple matter of ratios or obeying hard-and-fast rules. Instead, it has more to do with finding harmony among each of the elements competing for the viewer's attention. By giving certain elements more prominence, you allow the viewer's eye to move purposefully through the work without becoming lost or jaded.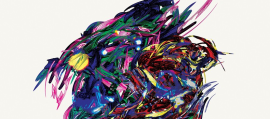 This art work is made by sketching out various doodles and forms with a black ink pen on blank paper, and then scanned them into Photoshop. Then using illustrator to convert them into vectors, coloured them and turned them into brushes. Based on this, you can create your own abstract artwork easily.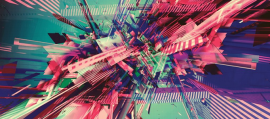 Sometimes, you may need other software to develop an object as a base. Then, you use Photoshop to further design your artwork. This tutorial shows how to use Cinema 4D and Photoshop to design a 3D abstract artwork. Same idea can be applied for other complicate artworks.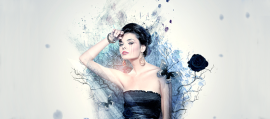 Abstract effect can be applied widely for main object or background, as long as the abstract effect can match with your artwork's theme. Once you are familiar with the techniques, you can create your own artworks simply.
Colorful abstract background can be applied to many different objects. Therefore, it is very useful in most of the time. You can use the similar idea to design your own abstract background to suit for your different needs.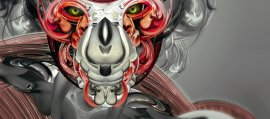 Nice artwork frameworks are not limited in real objects. Sometimes, some professional designers would use different art patterns or coloring to form nice artworks.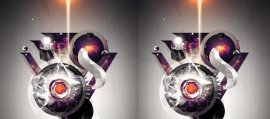 You can form an Abstract creation by grouping lots of different shapes and different sorts of image together. However, to form an awesome one, you need to spend some times to size, adjust the color or plus adding some effects.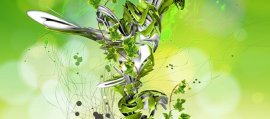 If you are favorite of green plants, you can have a go on designing a plant in surrealistic way. Then you can turn whatever plants into a nice piece of artistic work.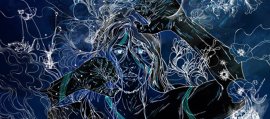 There are various ways which can stand out your image. Apart from adding extra objects or adjust the color or lighting, you can also consider to transform the image into some kinds of abstract sceneries. More importantly, the process is not difficult at all.