8 Tips for Starting a Freelance Art Career
Being a digital freelancer has about as many advantages as it does disadvantages. On one hand, you can work just about wherever you want for whomever you want. You can take on as many projects as you like, say no to projects you don't want, and sleep in if you need to.
On the other hand, there are plenty of disadvantages. You don't have vacation days, you don't have sick days, and the worst equation of all: no work=no pay.
Artists are one of those professions that more often than not find themselves working freelance. Many businesses around town may not be looking to hire a website designer full-time and you might find yourself being outsourced to.
Or, you could simply be tired of the corporate world and want to head off on your own. Whatever the reason is, check out these tips for getting started and getting noticed.
Have a Business Plan
One of the most important steps of going freelance is laying out a business plan. How much do you need to make? How much do you anticipate making?
If you're a photographer, do you expect a bigger bump during wedding season? How many projects do you think you could handle at once?
Laying out your business plan, planning cash flow, and budgeting are essentials for starting your career.
Market Accordingly
Marketing is tough, especially in today's digital worlds. One of the first steps you should take for registering yourself is to make a Google My Business account. Making an account is easy and free. Once you're inside, the dashboard is quite easy to navigate.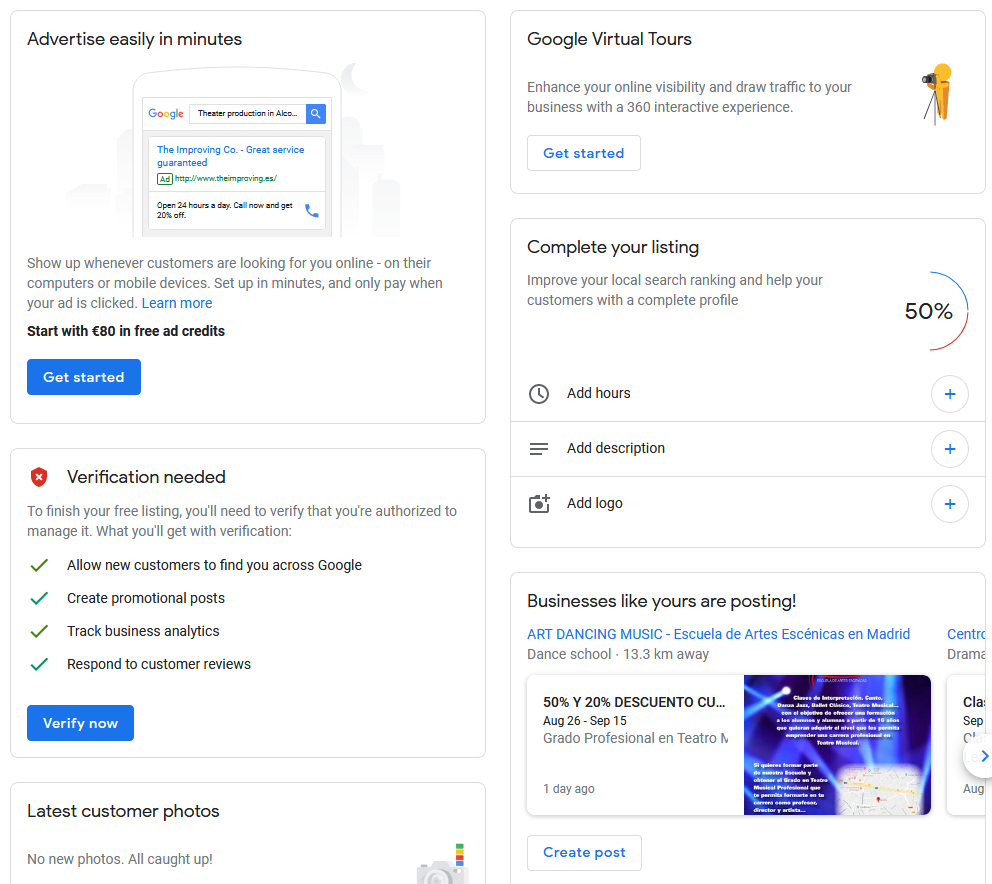 Here, you can do everything from add photos, respond to reviews, track analytics, and much more. Having yourself registered is one of the quickest ways to get noticed.
Have a Website
Don't be fooled into thinking that your GMB account can substitute as your website. Consider it more like a digital business card, a complement to your overall venture.
Your first step to having a website is settling on a domain name. You'll want to tie it into your brand (more on that soon) and make it succinct enough for people to remember.
If you plan on selling work or services online, be sure and read up on ecommerce and how you can best grow your business.
Make a Brand
While you may get plenty of business from friends and family, you're going to want to eventually branch out and connect with new customers.
That's why branding yourself is so important. You'll want to accurately describe yourself and your business so customers can find you easily and quickly. Look at the example from this very own website.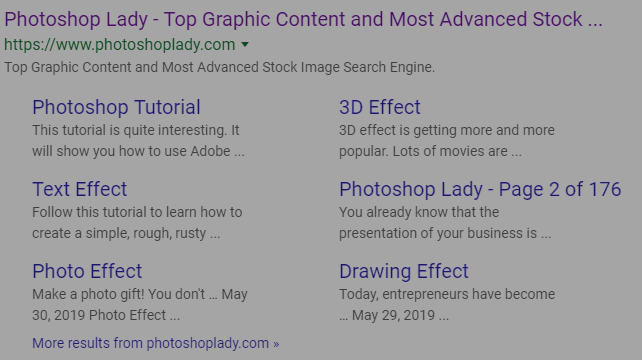 Immediately, we have headers here along with meta descriptions (those pieces of text below each header) that describe what the site is.
If you're going local, make sure that's included in your descriptions to pop up on local searches. Not sure where to start? Look at other similar profiles to see what people are doing.
Build Up Existing Customers
After a while in the business, you're hopefully going to be drawing in customers. While it would be great if every man, woman, and child on planet Earth wanted your services, the reality is that's just going to happen.
That's why you should focus plenty of building relationships with existing customers to keep them coming back. More customers prefer to buy something from someone or somewhere they already know than reach out to a new place.
Returning customers also represent your best form of marketing: word-of-mouth. They'll review your services and products, helping build your brand with easy steps.
Use Social Media
Social media is the absolute king of the internet, is it not? With a world population closing in on 8 billion, almost half of the world's population has some form of social media.
That means that social media is an excellent marketing tool for you. You should be connecting to others in your business, reaching out to influencers, and building up a following. Once you gain a big enough following, you may even be able to find sponsorships for certain supplies or items. It's a win for everyone around. The company wins by reaching a new audience and you win because you're being paid.
Every like, comment, and share can do wonders for your business and brand.
Be Patient
Good things come to those who wait and you may have to do a bit of waiting before a freelance career really takes off. You might have been able to build up a client base over the years, but even then, your freelance career may be slow.
Don't fret about the process, but keep looking on new business avenues and ways you can reach out to people. Even though you don't have paid vacation, be sure and take breaks every now and then. Rest is great for the body and mind.