Your Favourite Photoshop Tutorials in One Place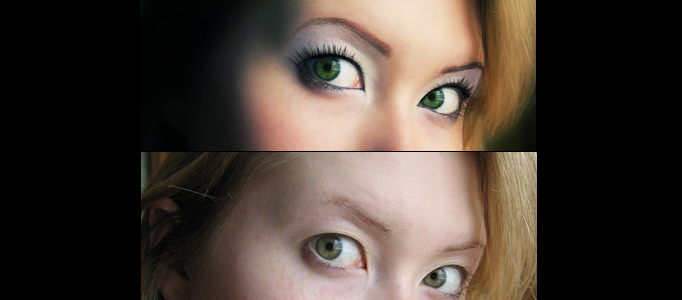 Photoshop Beauty Tutorial

- Photoshop is recommended for this tutorial -
In this tutorial, it will show you how to edit and improve a image to become more pretty and wonderful. To edit and enhance the beauty of image, there are different ways to achieve this. It is worthwhile to learn it as this. (Downloading the tutorial is required.)
Warning
: simplexml_load_file(): php_network_getaddresses: getaddrinfo failed: Name or service not known in
/home/photoshoplady/public_html/wp-content/themes/PhotoshopLady2/products.php
on line
9
Warning
: simplexml_load_file(https://market.photoshoplady.com/feed/atom/): failed to open stream: php_network_getaddresses: getaddrinfo failed: Name or service not known in
/home/photoshoplady/public_html/wp-content/themes/PhotoshopLady2/products.php
on line
9
Warning
: simplexml_load_file(): I/O warning : failed to load external entity "https://market.photoshoplady.com/feed/atom/" in
/home/photoshoplady/public_html/wp-content/themes/PhotoshopLady2/products.php
on line
9
Warning
: Invalid argument supplied for foreach() in
/home/photoshoplady/public_html/wp-content/themes/PhotoshopLady2/products.php
on line
15
To develop a nice portrait, you have to spend quite a while to try and error to develop a great painting. This is not the exception. In this tutorial, you will learn quick and easy Photoshop adjustments that prepare artwork for translation into vector shapes.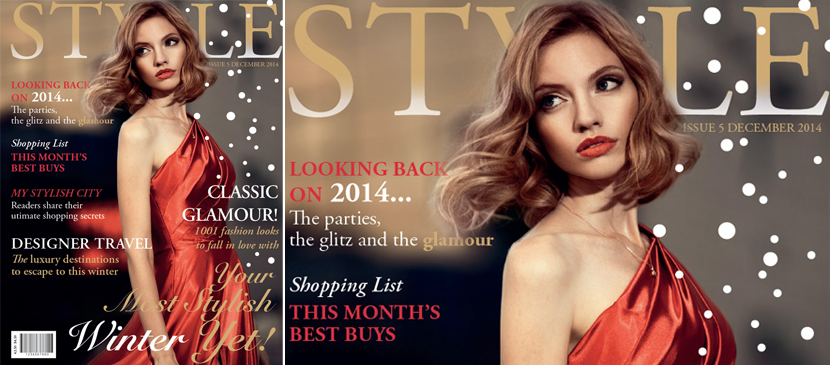 In this tutorial, you will learn how to create your own cover for a fashion magazine, with a glamorous winter feel. You will explore how to use layer images and text to create a dynamic, three-dimensional design, select and apply typography effectively and appropriately, and account for practical issues like pricing and binding.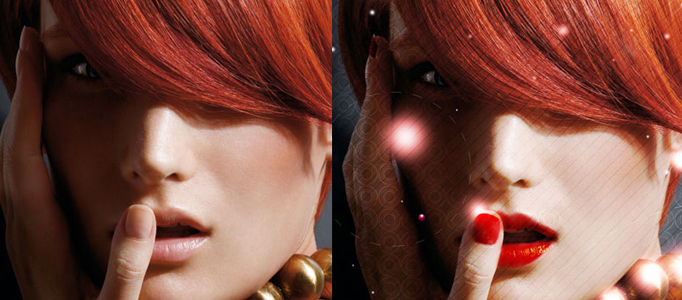 Many girls would like to capture the nicest time in the photo. However, if you may want to improve your image later on, this tutorial can really help you to improve your images like after make-up.
A great war scene is not necessary to be captured with real explosions and machinery. These effects can be done by combining other sceneries together to form your imaginative scene.
In this tutorial, it will show you how to create a sci fi artwork with spaceship, planets and galaxy. You'll learn how to compose and manipulate some space elements together as well as blend them correctly and effectively.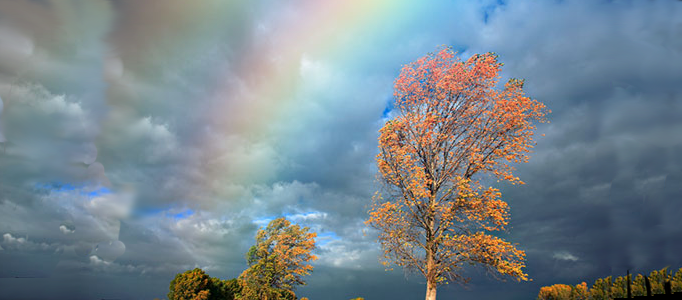 In this photo effects tutorial, it is going to show you how to easily add a rainbow, even a double rainbow, to a photo. As with most photo effects, it helps if you start with the right type of image. Finally, when you've finished painting on the mask, that is done.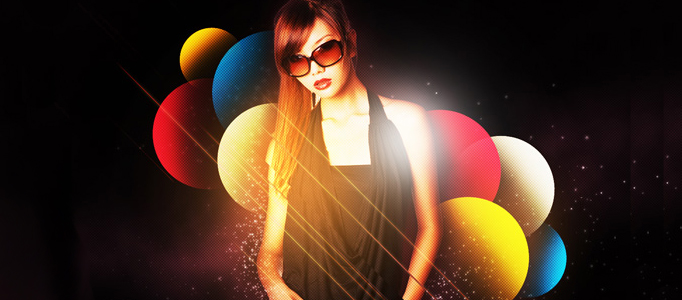 There are various method to beautify your image, the most direct one is to add some lightings and simple shapes to make it full of contents. It is very important to choose right lighting style and objects to match with. Here is a nice simple for your reference.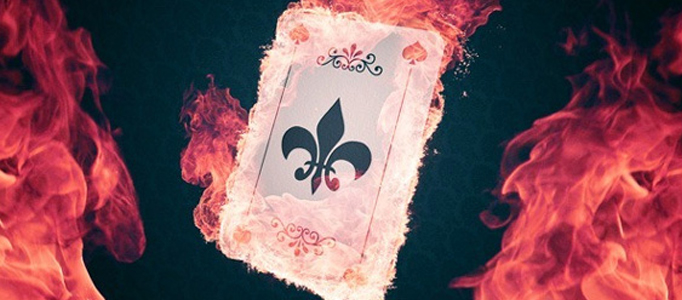 It is always good to apply some natural effects for objects as it is simple and nice. It can match whatever object you want. Use fire background and shape it to surround your object and then apply some colors adjustment.

Warning: simplexml_load_file(): php_network_getaddresses: getaddrinfo failed: Name or service not known in /home/photoshoplady/public_html/wp-content/themes/PhotoshopLady2/products.php on line 9

Warning: simplexml_load_file(https://market.photoshoplady.com/feed/atom/): failed to open stream: php_network_getaddresses: getaddrinfo failed: Name or service not known in /home/photoshoplady/public_html/wp-content/themes/PhotoshopLady2/products.php on line 9

Warning: simplexml_load_file(): I/O warning : failed to load external entity "https://market.photoshoplady.com/feed/atom/" in /home/photoshoplady/public_html/wp-content/themes/PhotoshopLady2/products.php on line 9

Warning: Invalid argument supplied for foreach() in /home/photoshoplady/public_html/wp-content/themes/PhotoshopLady2/products.php on line 15