Your Favourite Photoshop Tutorials in One Place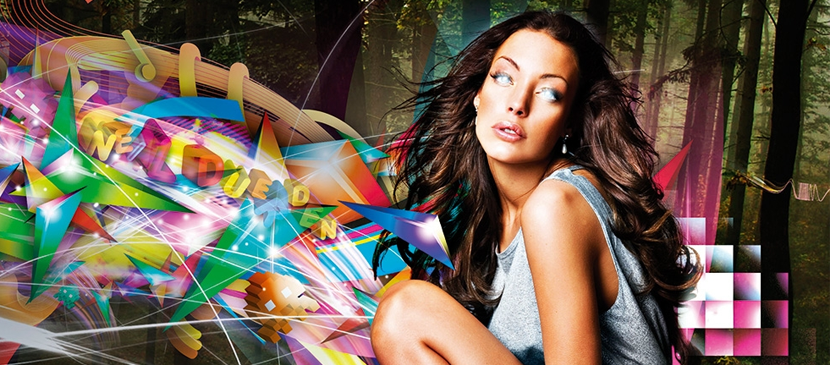 Making a Colorfully irregular Ribbon for your Image

- Photoshop is recommended for this tutorial -
In this tutorial, it shows how he got stuck into creating one of his stylish images, starting from a basic model shot. It shares his tips on tricky cut-outs, seamless compositing, and blending of vector images so that they complement, rather than clash with, your composition.
Have you ever wanted to paint yourself or a friend, but struggled with making your paintings look like them? Digital Portrait Painting in Adobe Photoshop tackles the intimidating topic of digital portraiture head on. In this course, Melody Nieves will help you to paint two beautiful digital portraits, one in color and the other in black and white.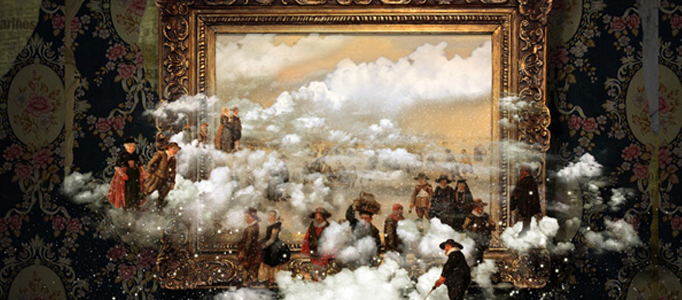 Sometimes, you may want to make your photo alive. However, it is a bit difficult to do that in the painting frame. This tutorial will teach you some techniques to bring the images alive in paint.
In this Photoshop tutorial, it will show you how to create a cool old photo transfer edge effect using a piece of stock photography, an alpha channel, the burn and dodge tools. Now you have a chance to turn your photo into aged treasure one.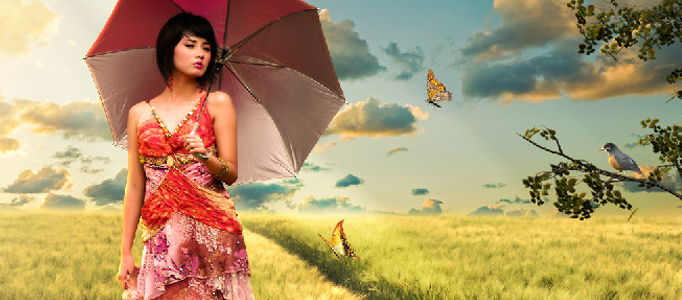 To create a spring scenery, few elements have to be added in such as sunshine, grass and some butterflies. With these elements and plus some colorful and lighting effects, you can create a nice spring style scenery.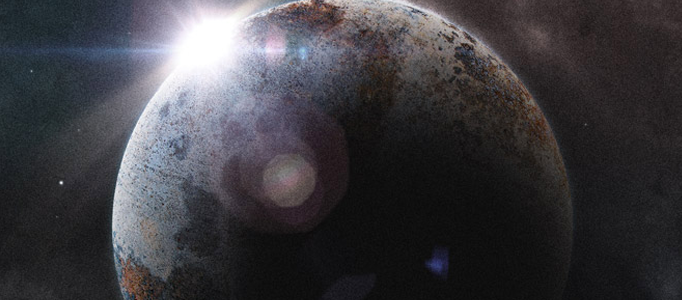 To create an universe, it can be very simple. Using a texture paper, you can transform it into a planet easily. You need to use some Photoshop settings such as filter and layer style to adjust and add some effects. And then, you just add lens image or using lens effect.
You may find most of the CD cover or poster to be too normal as the most common way is to put a picture as a cover. To create a special one, you can design one in which, a bird enters in a room and papers fly around to form a imaginative scenery.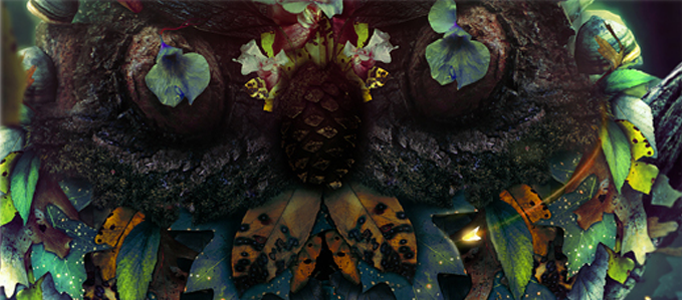 Using simple stuff can form a great funny creation. You can mix some leaves, branches and flowers together to form something creative. Here is a good example to show you to make an owl and you can use the same idea make something else for yourself.
To turn a desert to become a fascinated city, you can prepare some pictures and apply photo combination effects to mix them in your way. The most difficult part for this effect is to merge completely different picture's background to your picture and here will give you some clues.