Your Favourite Photoshop Tutorials in One Place
Idea for Making a Facial Text Artwork
- Photoshop is recommended for this tutorial -

This is to give you an idea to create a facial text art. It is a bit different to what you have seen in the past. Text effect or artwork can be outstanding as long as you have good idea. You can try to create some texts based on this or make other creative artworks.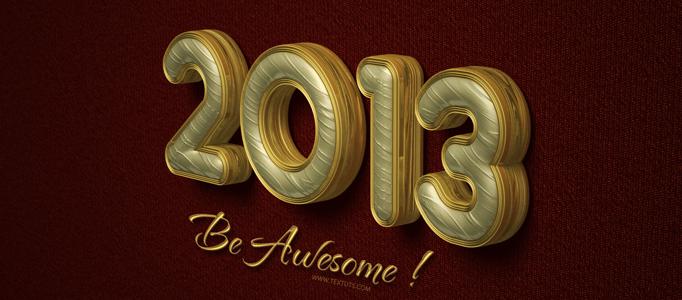 To welcome 2013, the most direct way is to design a nice text style for it. The "2013" is developed in 3D style plus a nice texture in golden color. You can use the same effect to make different words in your favorite color.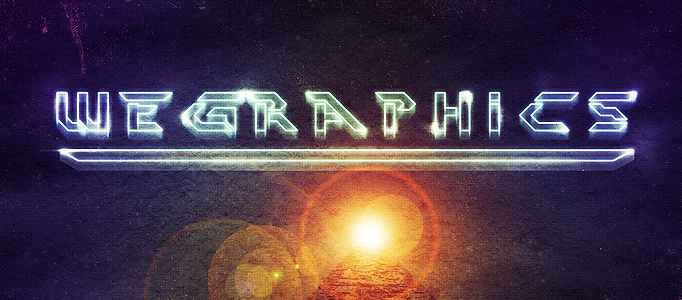 Special text effect can increase the attractiveness. However, you have to choose right text to match with your background. This laser effect can be used for some mysterious or dark background.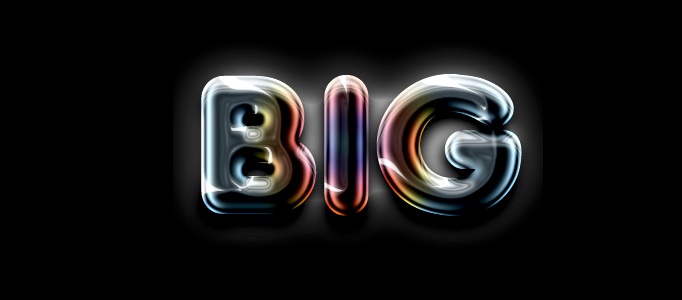 In this tutorial, it is going to show you how to make awesome colored chrome text effect. Most of the nice text effect are done with a lot of blending mode adjustments. This one is no exception. You just need to follow the tutorial, then you will be able to complete this easily.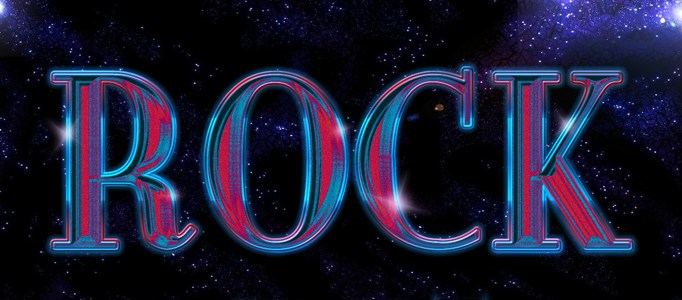 It may be difficult for you to pick a suitable text effect for space. However, this retro text effect is implemented using brushes and layer style settings so that you can follow this easily and adjust the color to suit for different purpose backgrounds.
This tutorial will show you to make a golden text effect in metallic style. You will learn an easy way to create a fully editable, glam gold text effect using layer styles, and create a nice shadow using a couple of blur filters.
For any dark background, it is good to be applied mixed color effect to stand out your text. The major trick is used Photoshop brushes to add reflection on each letter and then further adjusted in blend mode.
This is another festive holidays-inspired text effect tutorial, that explains how to use Photoshop's Layer Styles, very basic brushes, and a nice texture to create decorated golden metallic text effect.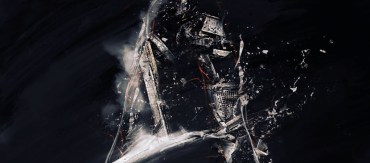 In this tutorial, it will show you the processes of creating an abstract style, shattered text effect with metal scraps in Photoshop. You will use just one scrap metal stock image and build the text effect based on it. Methods including image adjustments, selection, brush painting will be used in this tutorial.