Your Favourite Photoshop Tutorials in One Place
Give Your Photos a Retro Comic Book Effect

- Photoshop is recommended for this tutorial -
This tutorial will show you how to give a comic book look to your photos using a couple of filters and some additional decorations. At the end of this article you will find a lot of free and commercial comic book fonts and resources.
Lots of treasury scenery are difficult to be captured. However, you can create the scenery based on sever realistic images using photo manipulation. The manipulation can allow you to produce the important scenery such as this butterfly scenery. To stand out the image, you can apply the contrast effect after.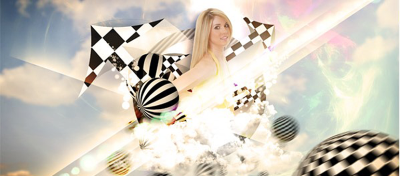 Learn how to utilize the Repousse feature in Photoshop Extended to create a poster that has a mix of retro and modern effects. This tutorial will teach you many subjects such as how to work with shapes, apply patterns, brushes, create 3D objects, and apply photo effects. To follow this tutorial, you'll need Photoshop CS5 Extended or newer.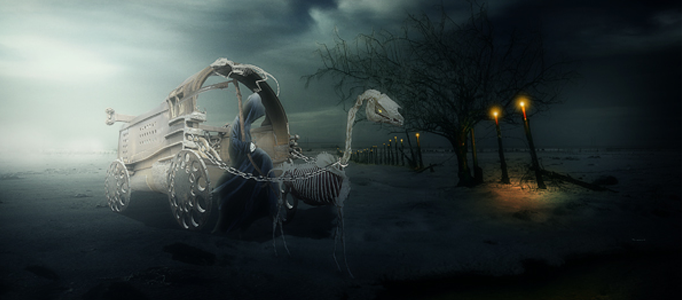 Most of special scenes can be made of different common images. Simple old carriage, bones plus one or two natural scenes can form a nice piece of special carriage scene using photo manipulation. This is mainly made using photo cut and paste plus color adjustment afterwards.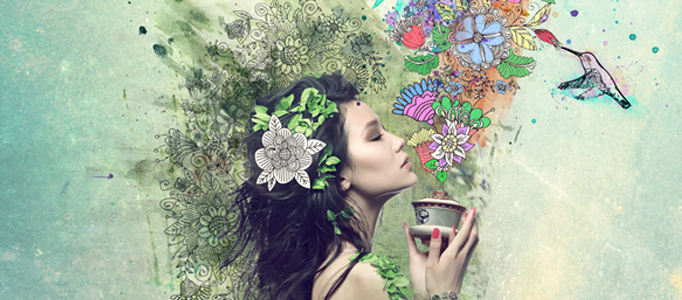 Making a cute image for a lady, you need to prepare a plain background plus add some objects such as additional flowers to stand out your image. You can use same skills to create your own style image in different topic or background.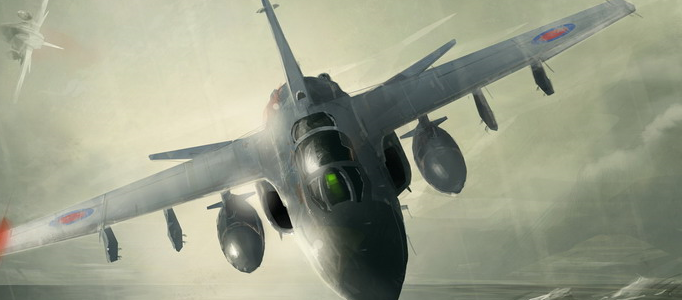 In this tutorial, you will learn how to design a proper battleplane flying in the air. Whatever you want to illustrate, it is also good to design a nice background to present your main object like this tutorial.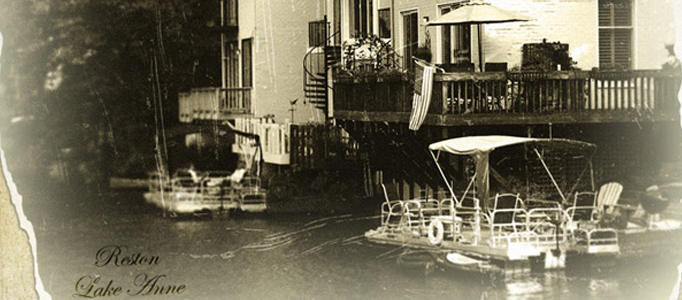 Some memorial images need to have memorial effect. When you have some pictures from long time ago, you want them in a memorial style. You can use this tutorial's idea to transform them into an old style.
In this tutorial, it will show you how to create this special human portrait using Photoshop and some stock photos. The process is simple however it does take time to adjust the details.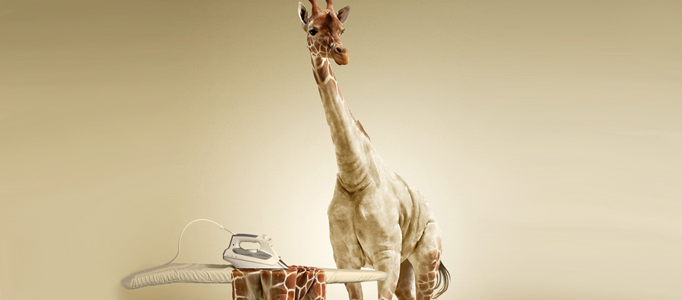 How to create a funny scene? even you are not a design expert, you can make one for yourself easily. You can use simple photo manipulation skills to take off the giraffe's skin for ironing like the human.