Your Favourite Photoshop Tutorials in One Place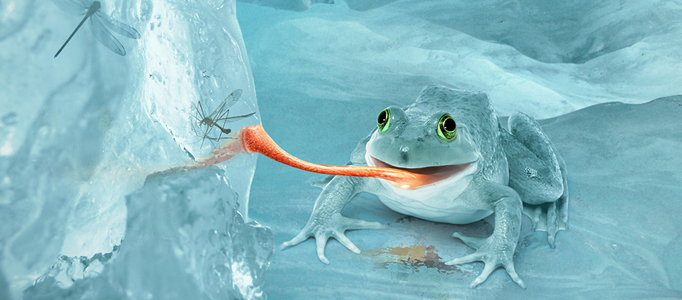 Frog Preying Insect under Water
- Photoshop is recommended for this tutorial -

If you are a Natural science lover, you may want to capture some species motion. To add a little bit of imagination, you can turn something funny and amazing.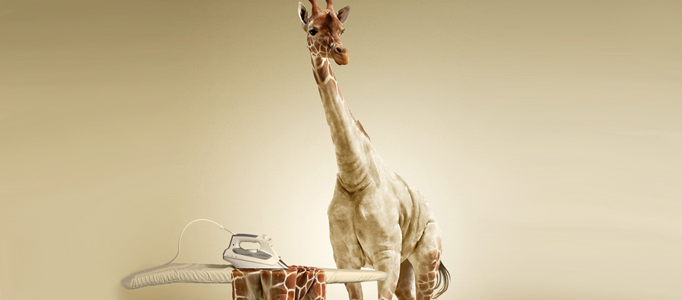 How to create a funny scene? even you are not a design expert, you can make one for yourself easily. You can use simple photo manipulation skills to take off the giraffe's skin for ironing like the human.
To turn yourself to be Angel, the most common way is to add a pair of wings at your image's back using manipulation. You need to prepare an image with suitable post, and add the wings and put your image at a sky background with clouds and some lighting.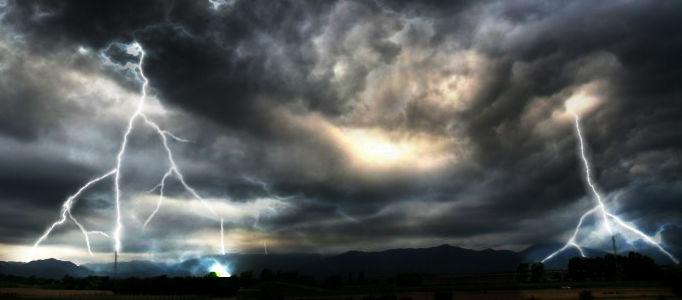 In this tutorial, you will learn how to transform a normal countryside picture with a dramatic lightening scene. To complete this, the blend mode and filter functions will be mainly involved.  You can also apply the same skill to different environment.
Clouds, green and fog are some common elements for design of paradise. You can put your house in your develop paradise. To do this, not many skills are required as all of these are photo combination techniques.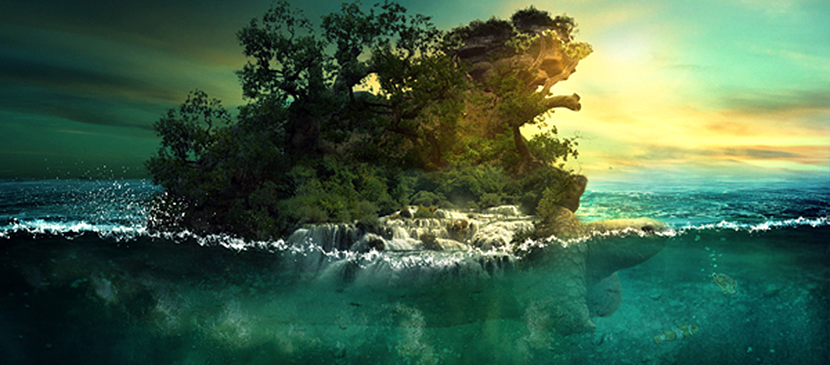 To create an aquatic giant tortoise, you need to manipulate trees, stones, waterfalls and textures to make an island on it. This tutorial will demonstrate how to combine different stock images to create this cohesive and unified scene of an aquatic giant tortoise with lighting effects and the beautiful color of the entire scene.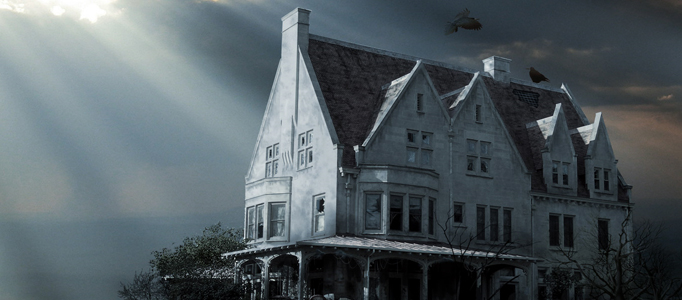 In this tutorial, it is going to create elegant house under sunshine in Photoshop. To do the photo combination, it is required some techniques to make them to be natural.
In this fire manipulation, a girl wears a dress of flames. This tutorial aims to show you the steps towards creating fire similar to the fire dress using different images. You can apply the same effect for any of your images.
The initial concept was the creation of an 'atmosphere' – a background for the car. Using images and some painting techniques over the images to make a fantasy scene. This tutorial will teach some of those techniques and how various Photoshop tools work.