Your Favourite Photoshop Tutorials in One Place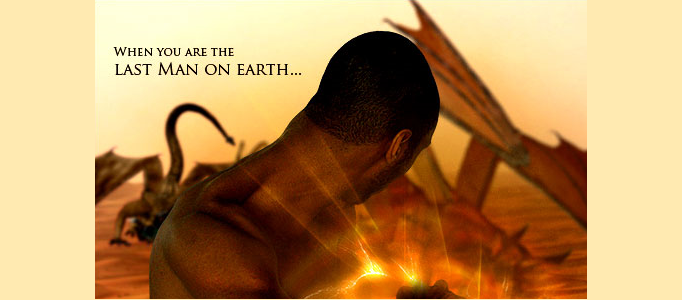 Create Powerball Effect for Movie Poster

- Photoshop is recommended for this tutorial -
This tutorial will show you to create powerball effect for movie poster. It is amazing. The color of fire ball can be changed as you like. Using the same idea, you can create different shape and kind of fire ball for your poster.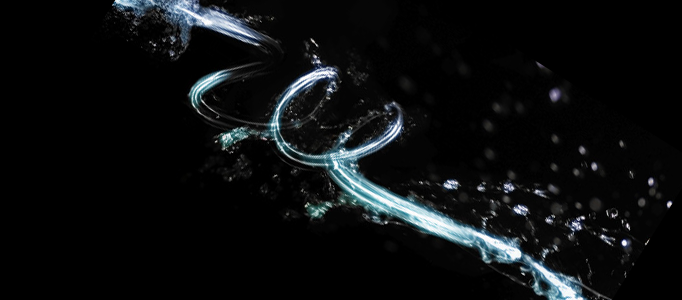 In this tutorial, it will show you how to create a water text effect. Even though it might look compex it's a very simple effect. We will use Illustrator for the text, then Cinema 4D to make it a 3D text and Photoshop to mix the 3D with some real photos to create a nice and realistic result.
In this tutorial, it will display you how to design a colorful spectrum effect in Photoshop. It is always nice to design something like cartoon character with the colorful spectrum background. Using the photoshop brushes, you can design the spectrum in the way you want.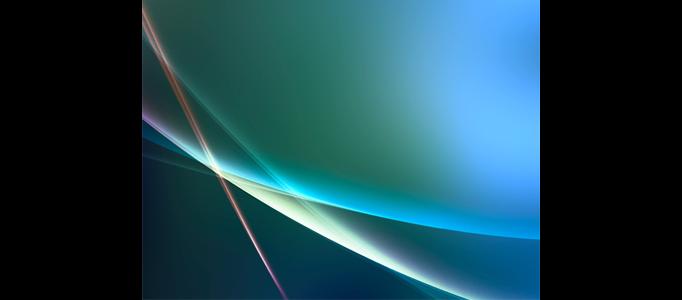 In this tutorial, it will demonstrate you to create "Vista Lighting Effect". You can really transform an ordinary wallpaper to something extraordinary. For add effect, you can add some extra color into it using Color Balance Layers.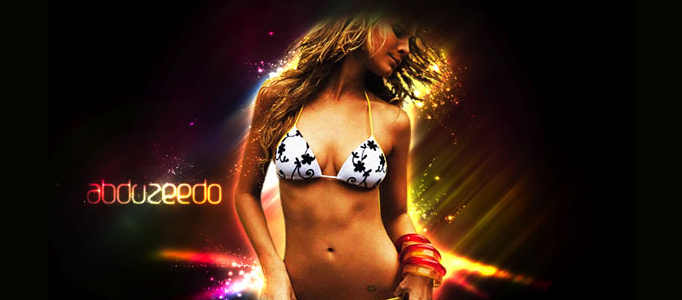 In this tutorial, it will show you how to add the abstract effect on an image. It is very useful when you want your photo to be special. It is nice that you add something on the background. Of course, you can use the same sort of idea for your personal picture.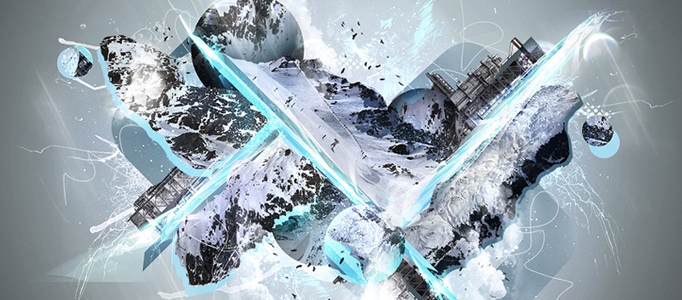 How to create something unusual? One of the creation to be considered is abstract material. You need to come up with a topic before going ahead your implementation. This light blue combination looks irregular, but it is full with art style.
In this tutorial, it will demonstrate you how to adding some colorful abstract effect the image. It will be nice, if yo use the same idea to your personal image. This tutorial has been used many different nice scenes and techniques.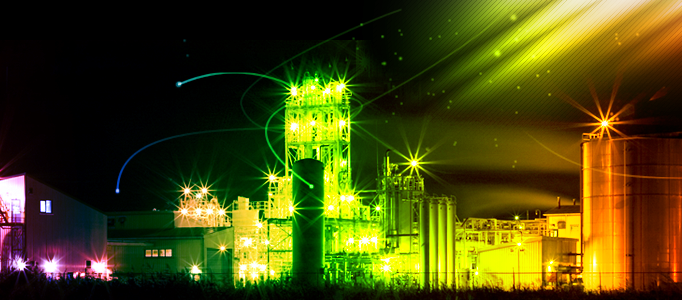 In this tutorial, it shows you how to create the Spectrum that is a default style in Fireworks. After that change the Blend Mode to Overlay. This rectangle will be on top of the other elements. The result will be as the thumbnail.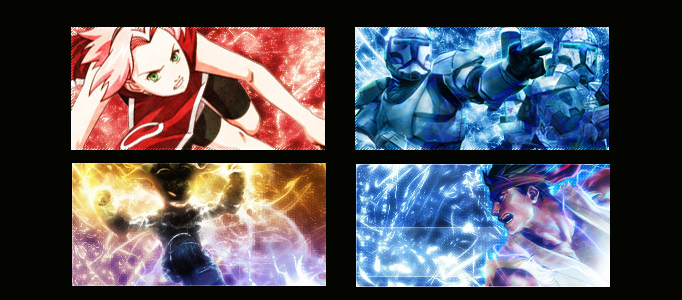 In this tutorial, you will learn how to design a nice abstract signature background for your cartoon image. In our recent tutorials, you have learned various abstract effects for background design, and this time you will learn another one called "Abstract Signature".