Your Favourite Photoshop Tutorials in One Place
Minimize, colorize and bodypaint a Supercar

- Photoshop is recommended for this tutorial -
In this tutorial is written how to create a very cool looking mini-super car with bodypaint using Adobe Photoshop.Your fully pimped out supercar that is minimized. This is my final result.
This tutorial will show you how you can convert a forest into a dark, foggy, ominous scene. You'll learn how to work with shadows, lighting, adjustment layers, layer masks, dodge & burning.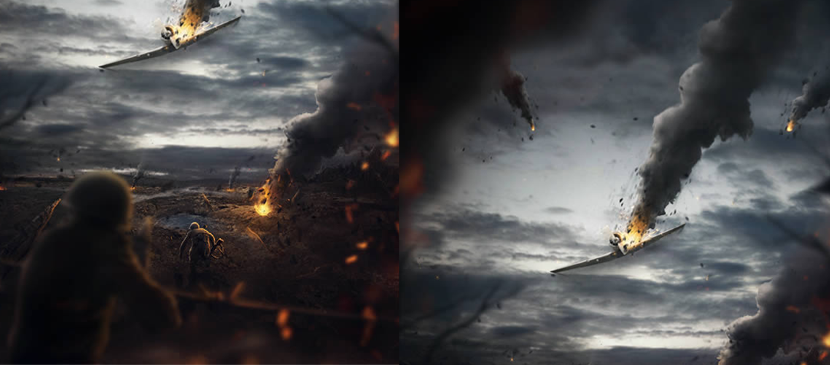 By combining the right photography in Photoshop you can create just about any scene that you want. In this tutorial, we will create a fantastic battle scenery using several stock photographs.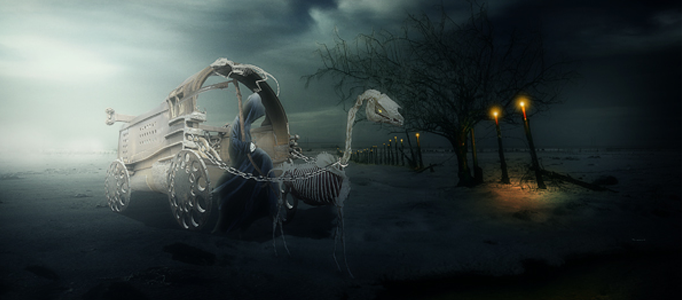 Most of special scenes can be made of different common images. Simple old carriage, bones plus one or two natural scenes can form a nice piece of special carriage scene using photo manipulation. This is mainly made using photo cut and paste plus color adjustment afterwards.
Small change can make a big difference to your image. Adding a pair of wing to a pig's image which can be turned into a funny scene. You just need to prepare few normal photos and using this photo manipulation skills, then a great funny photo can be created.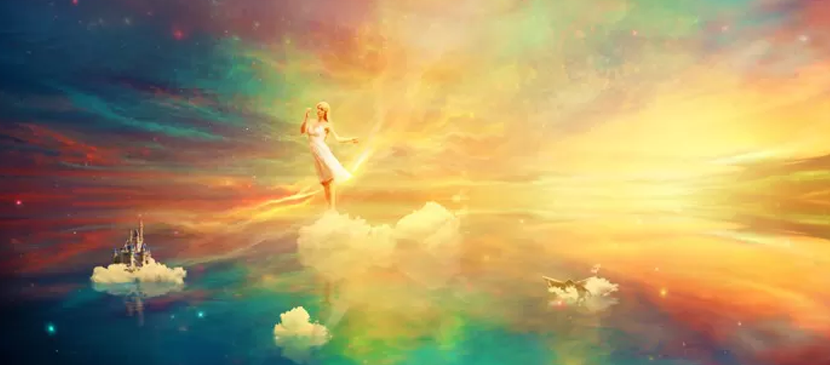 In this tutorial, it will show you how to create an amazingly colorful scene. You will learn how to play with color, blend using adjustment layers and brush, add texture, work with lighting effect and more.
Many of you would like to have a dramatic night scene for your picture. It is difficult to capture such nice scene out door. In this connection, this tutorial will teach you to create a romantic night scene for your picture.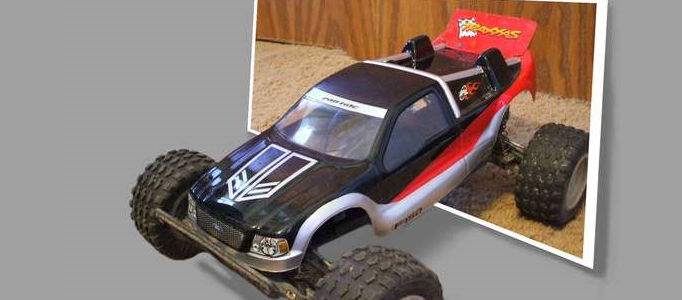 Here's how to make a neat effect to make it look like the subject of a photo is popping out of the background. This can be done with Photoshop. After few steps, your subject is now popping out of the picture!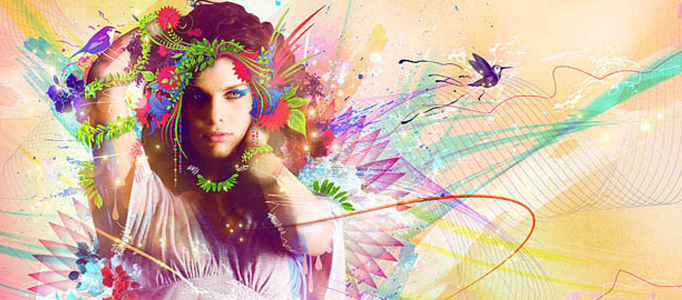 Lots of pictures only have one or two color for their background to match with the main object color. If you think the your design for the background is too monotony, you can make the background as colorful as possible like this.