Your Favourite Photoshop Tutorials in One Place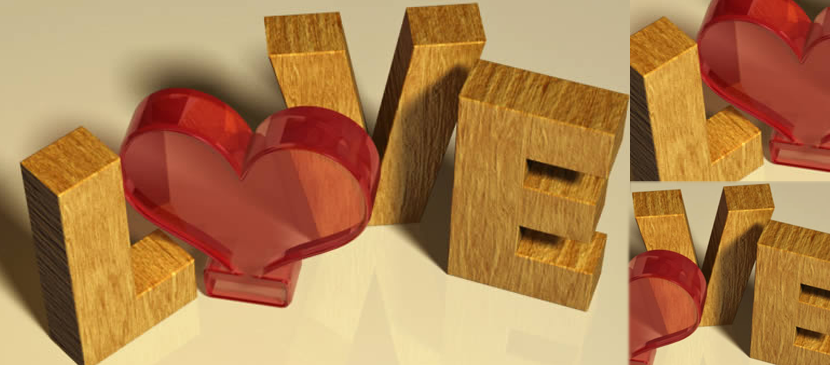 Making a Word Art for Valentine's Day

- Photoshop is recommended for this tutorial -
Valentine's Day is coming. You may want to make something special for your lover. In this tutorial, we will combine Filter Forge and Photoshop to create a wood textured 3D text effect with a simple red glass heart.
There are thousand of text effects, but many of them are very normal. To design some outstanding text effects, you better look at more samples to inspire yourself. This golden text is a nice idea and suitable for some treasury topic.
This golden text effect can be applied to lots of areas such as game or cartoon. Before commencement of your effect, you have to choose a right text font to start and then follow steps to process.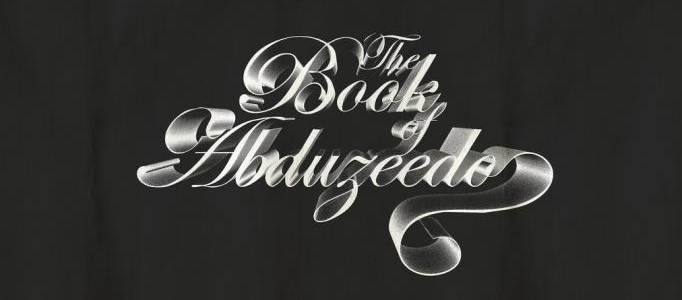 Nice art fonts can be used to match with various art style web sites. However, it is not easy to design some nice art fonts. You may need to refer to some good samples as beginning.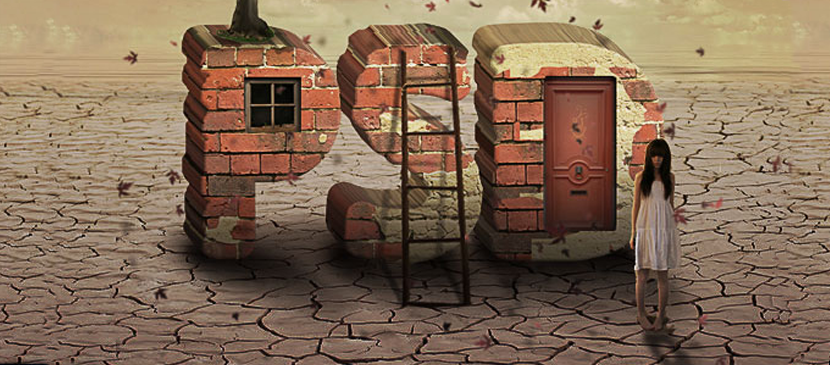 Learn how to create a 3D brick typography in Photoshop using a free 3D action maker. We will combine the brick text effect with different images to create a surreal photo manipulation. Based on the same idea, you can use other textures like wood for example to create your own interesting text effects.
This tutorial is going to show you how to create this text using a series of shapes with different transparency and color effects.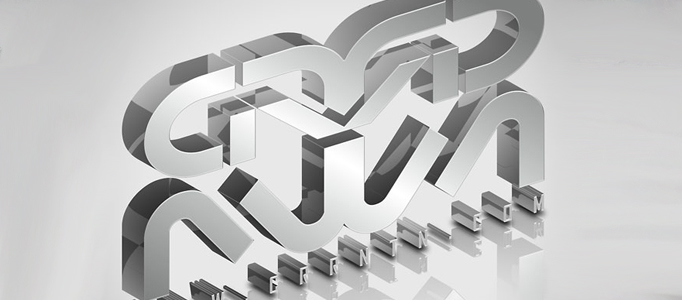 Text effect is very important that can improve your overall design appearance. If you would like to create a even more professional text effect, you can use illustrator to initiate your text design, then use photoshop for color and lighting adjustment.
In this tutorial, you will learn how to make a 3D crash text effect. This effect is made in two programs, Cinema 4D and Photoshop. If you haven't heard of Cinema 4D before it is a relatively easy to use 3d application, it is quite similar to 3dsMax.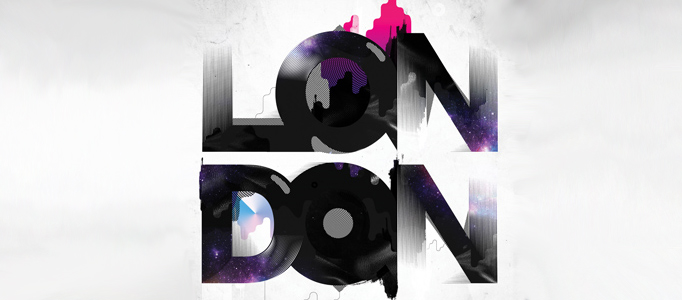 Different topic requires different photoshop text effect to match with. This text creation is particularly suitable for fashion and stylish background. The techniques mainly include lighting and adding style pattern, not much photoshop technique is required.