Your Favourite Photoshop Tutorials in One Place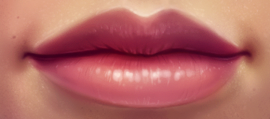 Drawing a Human Lip in Photoshop

- Photoshop is recommended for this tutorial -
This shows you a work through of making a realistic human lip. You can have an idea of how a lip to be made from the draft. You will see how the lip to be painted layer by layer as well as the shadow and reflection to be added on the lip.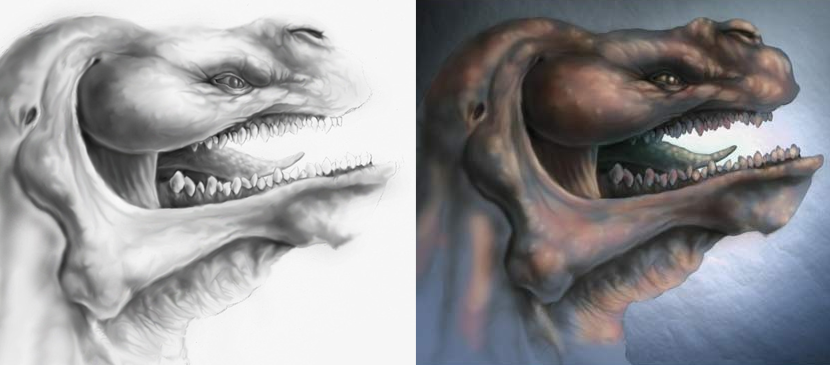 The key to producing great digital painting is time. Most people who are new to Adobe Photoshop will stop after the first round of applying colour to their illustration. By building up separate layers of colour, the "beginner" art will begin to look more spectacular.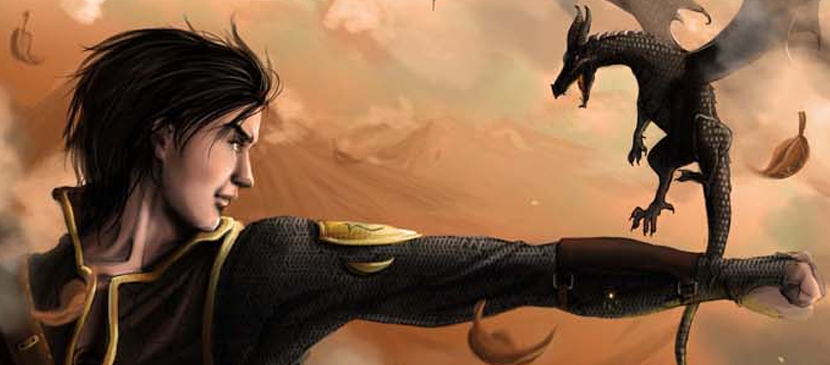 This tutorial will show you the steps of making a nice cartoon drawing for a warrior holding a flying dragon scene in an easy way. You can create your own cartoon artwork based on this skill. It will demonstrate you how to carry out the painting works.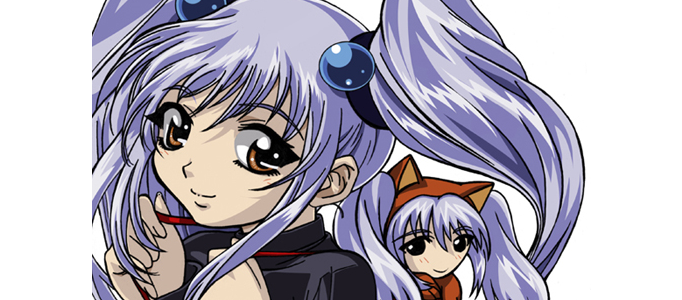 In this tutorial, it will let you learn more skills to create a cartoon character as well as add the shadow and light effects in within. If you get used to design the cartoon characters, you will not find any difficult for the first bit of this. Then, you can jump to the last chapter to have further learning .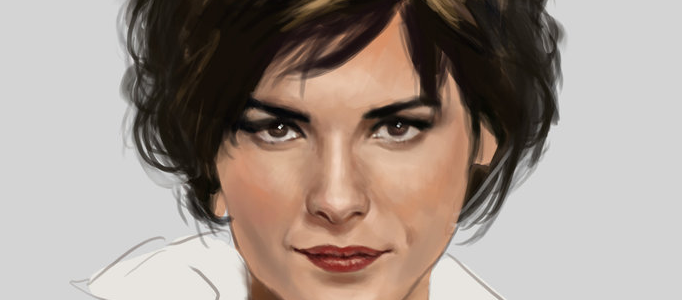 Painting a human portrait requires advance Photoshop brushes skills. Once you are familiar with the brushes setting, and apply shadow on right area of face, then your whole artwork would look fantastic and like a real image.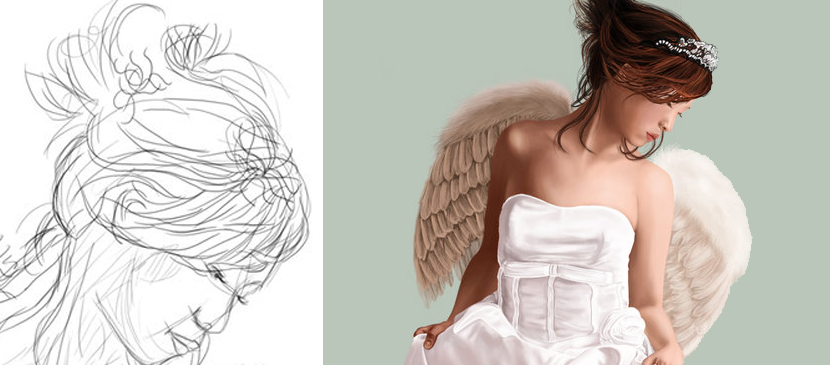 This tutorial briefly shows you how to manipulate a sweet bride image. It will give you ideas to make hair, skin, month and eyes etc using Photoshop brushes.
This will show you the work through of painting a beautiful bird. You can look at the idea on painting and how the paint to be added into the draft layer by layer. The idea is applicable to the general painting works.
There are no standard way for drawing eyes. Different designers can have different ways to work on their design. Here will show you some steps for drawing an eye. You will see how to paint the eye layer by layer.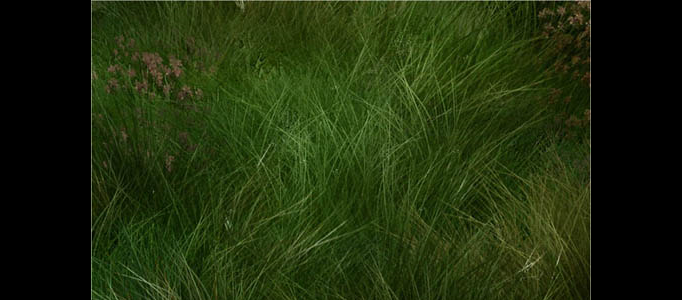 This small Tutorial will show the methods to create grass, everything was created using Adobe Photoshop 5.5 and a mouse. In this case the grass here was needed for "The Scottish Widow" image.