Your Favourite Photoshop Tutorials in One Place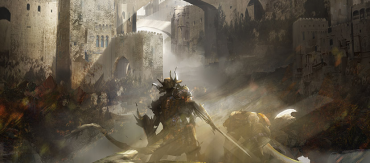 Concept of Making a War Scene

- Photoshop is recommended for this tutorial -
This specific piece was created for a set of three different shots involving a massive dragon flying over the land causing destruction in its wake. It was made six full illustrations for about ten seconds of screen time! Each shot had a before and after state as the dragon passed through the image.
There are no standard way for drawing eyes. Different designers can have different ways to work on their design. Here will show you some steps for drawing a human eye. You will see how to paint the eye layer by layer.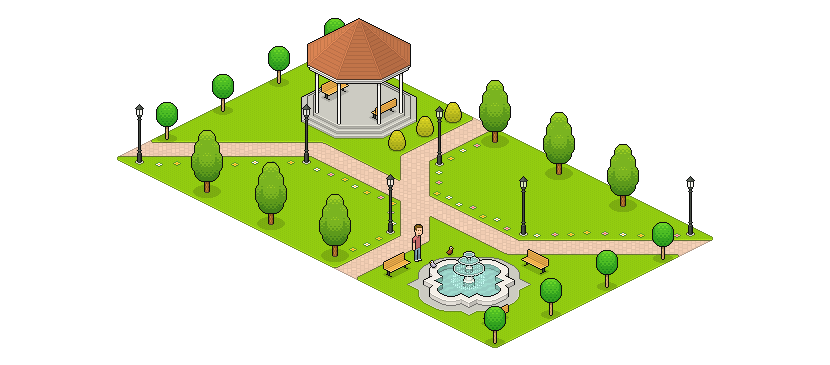 This tutorial is part of a series called Isometric Pixel Art. We had a lesson called "create an isometric pixel art city hall in Adobe Photoshop". While in this tutorial the elements we'll cover would, in fact, be useful to accessorize other kinds of scenes, like gardens inside buildings, or terraces. Please review and enjoy.
In this tutorial, it will show you the steps to create this rock based text effect with natural textures in Photoshop. This effect might look a little bit complex but it really is quite simple to create.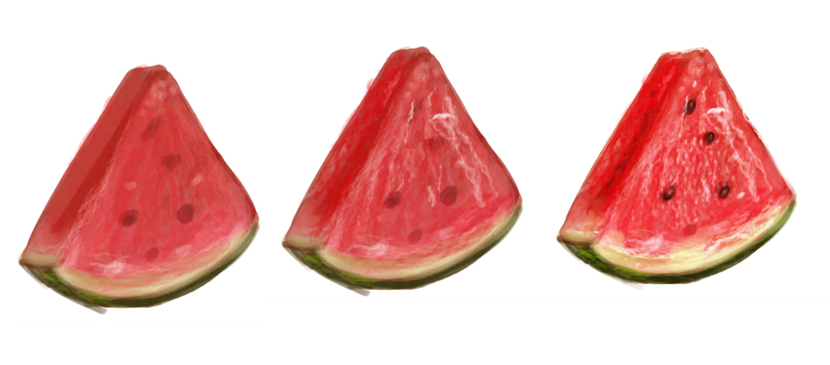 Many designers would use fruits as their drawing objects as a start of learning design and drawing. Here will show you to draw pieces of watermelon step by step. Then you will see how the light and shadow to be added.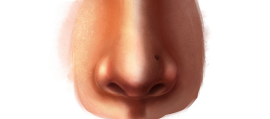 Working a human portrait is uneasy. You have to be familiar with drawing hair, eyes, nose and month etc. to for a human portrait. Each part of these requires special tactics to do, here will show you how to work on the nose.
This is a step by step tutorial on painting realistic lips. Although this is digital painting, the same principals apply to traditional painting.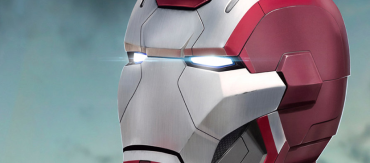 This is the work through to paint a Iron man. You will see how this artwork to be made step by step. The artwork is created layer by layer. You may be able to use similar method to paint your artwork.
This tutorial will describe the key steps in portraying the Boeing P 26A Peashooter, a pursuit aircraft developed during the interwar period, aiming to honer the last USAAF fighter of its kind, its unique place as the first production all-metal fighter built by the United States, and its flamboyant livery.