Your Favourite Photoshop Tutorials in One Place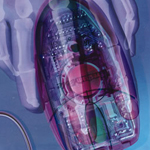 Super Transparent Effect for an Image
Under

- Photoshop is recommended for this tutorial -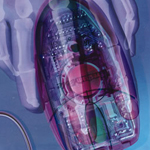 VIP Downloads of Over 2500 Top Quality Design Resources
PhotoshopLady works in partnership with WeGraphics to provide to his community the best design resources at the lowest price. By joining the premium membership, you will get access to ready-to-use sets of brushes, vectors, textures, icons and other awesome stuff paying only 7$/month or 49$/year. The arsenal of design items currently contains more than 2500 resources, with 3 new sets weekly added. And there's a discount for Photoshoplady's friends! By using the coupon 'wp-pslady', you will get a 10% off on the yearly accounts (both recurring billing and pre-paid membership).
Want to learn more? Visit WeGraphics.net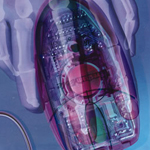 Introduction
Everybody knows the artistic filters in our favorite image editing program, but sometimes the results can appear somewhat artificial. Let me introduce you an alternative tool: PostworkShop that comes in handy when we need an artistic effect for a photo, a 3D render or a vector illustration. First let's see a few sample images: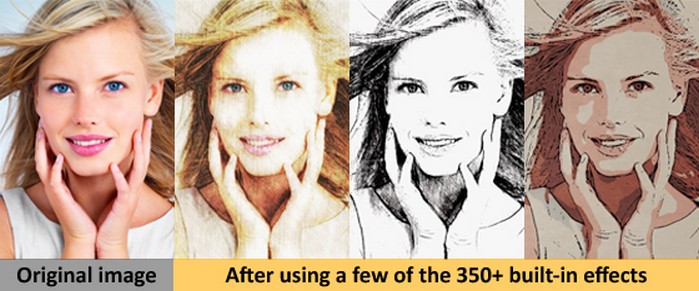 These are just a few possible results among the 350+ artistic styles that you can find in PostworkShop, the artistic image manipulation tool that we are talking about. It costs $99 usd only, which is very affordable!
How it works?
With one simple click you can transform your photo, 2D image or 3D render into an oil painting or watercolor, pastel drawing or pencil sketch, abstract or old-time photograph with the built-in styles.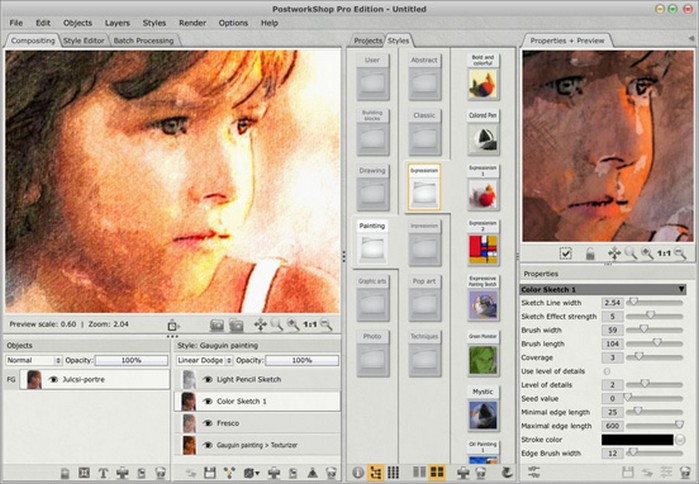 You can also Create your own styles with the Style Editor. Simply drop filters and existing styles into the workspace and build a new, custom filter graph. Just link each filters' output and input pins together to easily create a complex image processing engine that becomes your own custom style!
Currently, PostworkShop is not a Photoshop plug-in, but image exchange is possible through PSD files. The plug-in will be released as a free update in version 2.0, so you can already start to learn and use it.
Conclusion
PostworkShop is really a handy tool for transforming pictures in a lot of different styles. It is easy to learn and to use. We do strongly recommend it. Let's try it out now!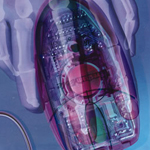 In this tutorial, it will demonstrate you how to create a realistic 3D snooker ball. It is not difficult to make. Hope you will find it interesting. To create a 3D design, the shadow and reflection are always the most important elements to think of. Once you get familiar, your design will become awesome.
My final result for the 3D snooker balls will be as this: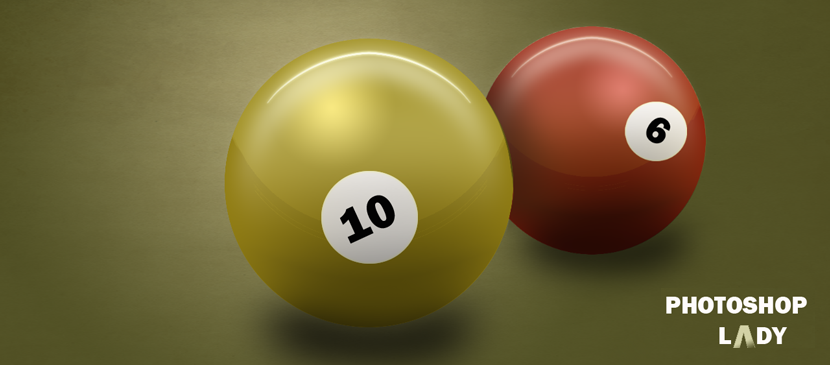 1. The first thing to do is the background. Choose the combination colour brown & yellow – #bdc68d .

2. Combine it with my chosen texture and set the opacity = 50% as below. (You can download the texture from http://www.flickr.com/photos/bittbox/2118265369/sizes/l/ 3. After complete the background, we can actually create the snooker ball. And I have chosen the ball in brown colour – #b79e3a. Using Elliptical Marquee Tool to make a simple circle, then fill the colour by gradient tool >radial gradient as below.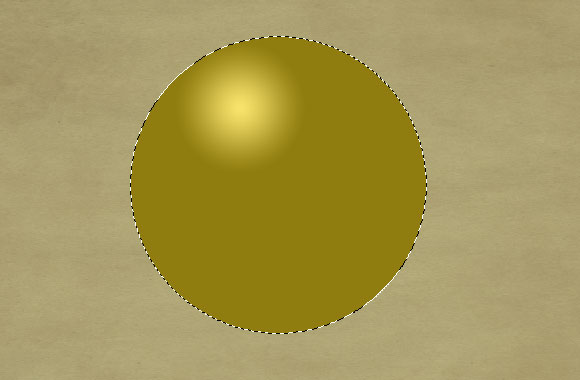 4. The brown circle is created, we can move on the next step, making some shadow for the ball. Go to Select > Modify > Contract by 20 Pixel.
5. After the contraction, create a new layer. Then using the gradient tool to fill in the black colour and adjust the gradient editor setting as below: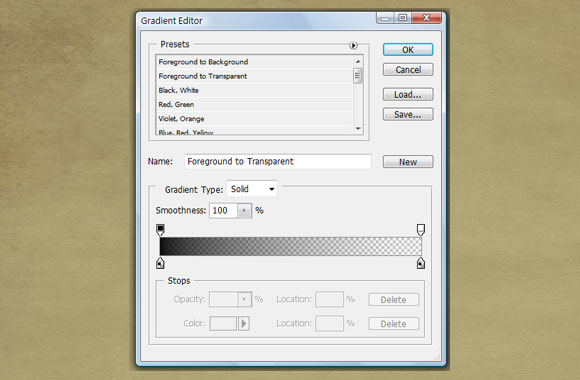 6. Using the blur tool > Gaussan Blur to the previous painted (black) colour. Set your Blur Radius = 5 pixel.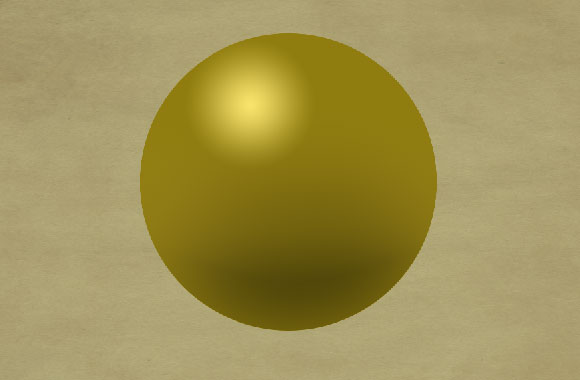 7. You should achieve the ball similar as below. Then let's go to make the reflection effect for the ball.
8. Move the elliptical circle into the upper part. And then fill the colour in gradient > radial gradient and set the colour as below.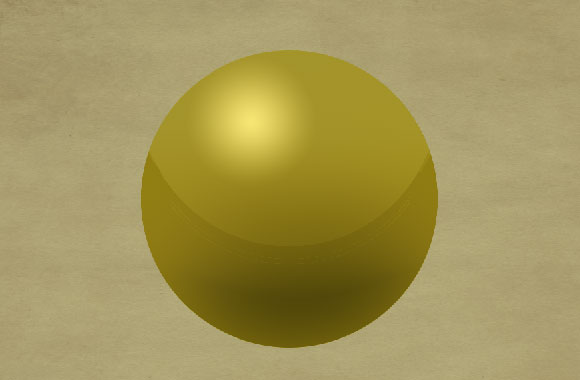 9. Press ctrl, then move the pointer to the ball's layer thumbnail. Then elliptical circle will move back to the ball. Then press ctrl + Shift + I to select the rest bit of the circle. And you can delete the colour out of the circle. You should achieve the ball as following.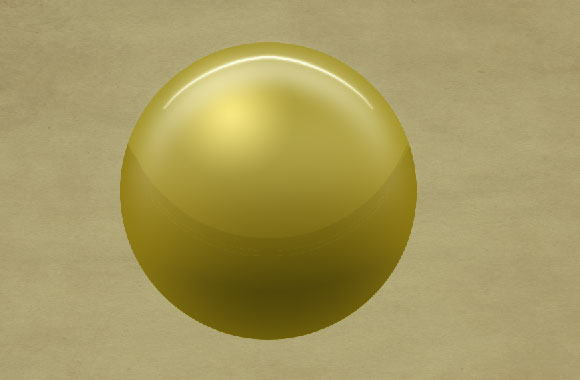 10. Using the above-mentioned skill, make the elliptical circle and apply the contraction to the circle set the radius as 6 pixel. Fill the circle in white colour and set Opacity into 80%. Then repeat the same step to make one more circle with 8 pixel. Then delete the colour inside the small circle. Use the eraser to make the upper bit reflection, it should be like the curve at final
Here you have to try the adjustment of Opacity & blur until the result reaches your satisfaction because the strength of reflection really rely on these adjustments. Here you go, it is my result.
11. For the shadow at the bottom, you just need to simply create an ellipse circle by elliptical circle tool, fill it in black by "paint bucket tool". Apply the blur > Gaussian Blur into 6 – 8 pixel.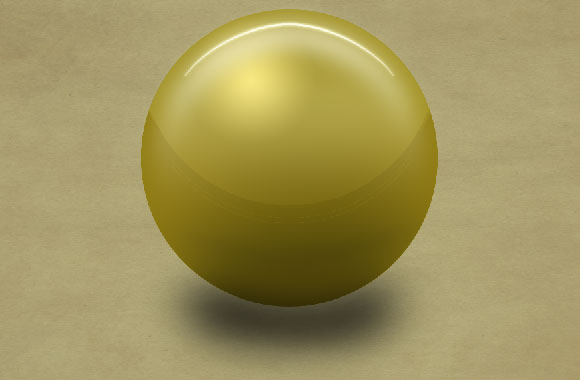 12. The last step is to simply add a white circle in the centre and add the number.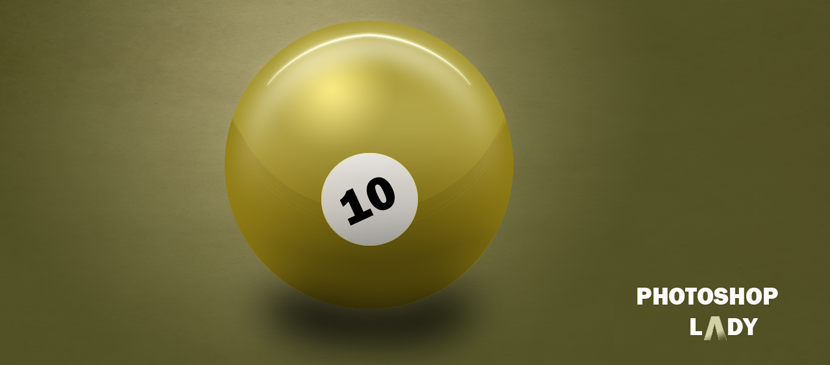 13. Duplicate the layers, to create one more ball in red, and you should be able to achieve the scene as below.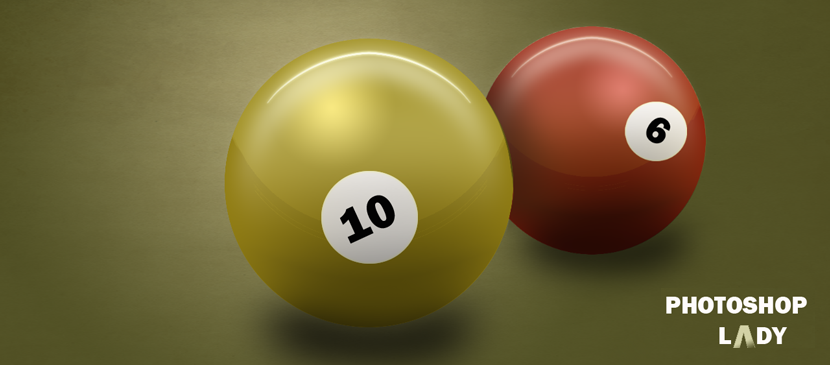 Hope you can enjoy and this tutorial can give you an idea to develop your personal 3D object.
Thank you very much!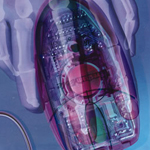 3D Spiral Flash Gallery Giveaway Contest

Introduction
The 3D Spiral is a Flash gallery component that displays images on an interactive 3D rotating spiral using the Papervision3D engine.
To obtain different layouts by changing the height and width of the spiral, the viewer can scroll, move up/down and zoom the spiral freely. It includes customizable opening and closing animation styles and a built-in preloader for seamless transitions between thumbs and large images.
Giveaway Contest
Flashloaded offers Photoshop Lady 3 free 3D Spiral Flash Gallery Licenses and each of this currently costs $49.95. We have decided to give away these to our readers. I am sure you would love it and benefit from it a lot.
To participate, you can simply make a post on our Photoshop Forums. And we will draw 3 outstanding posts on 18th Nov 2008. Act quickly and don't miss this chance to win the new generation flash gallery component.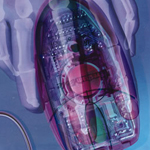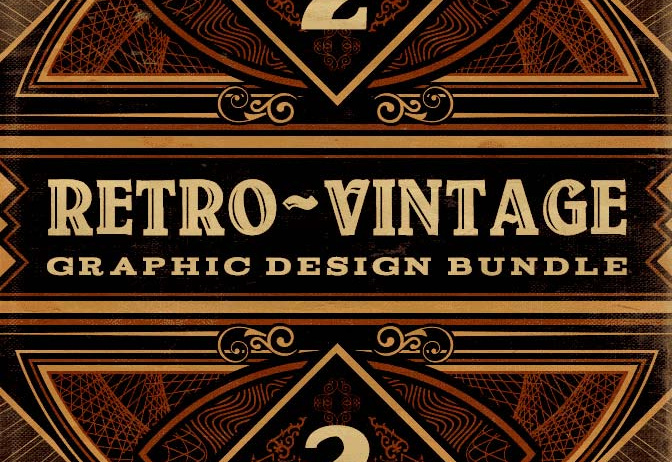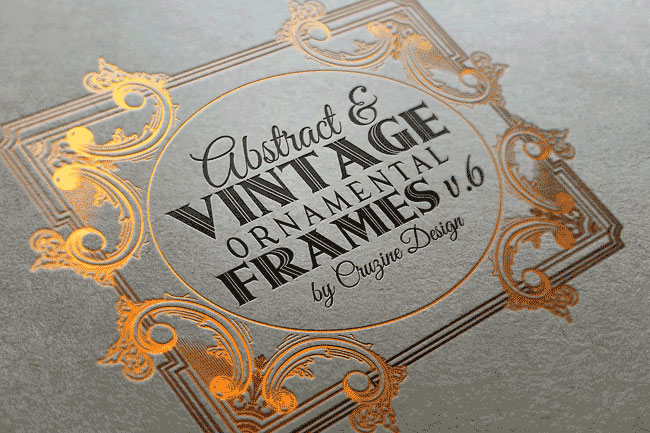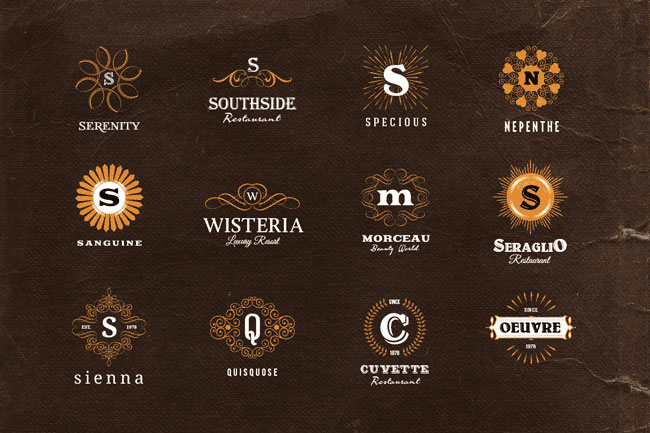 Retro will always be in. And with this amazing Mighty Deal, you'll have the ultimate retro and vintage collection! Full of more than 500+ Retro/Vintage Design Elements from Cruzine Design, you'll find yourself suddenly embracing ornamental headers, frames, and both complex and simple logos, signs and badges. Then there's the textures, wreath and sunburst shapes, and Photoshop patterns and styles.
These vector files are completely customizable and scalable. Files include Adobe Photoshop and Adobe Illustrator (.AI and .EPS) formats. Normally this massive collection of retro and vintage design elements would cost you $180, but for a limited time you can get the entire collection for only $27! That's a whopping 85% off the regular price!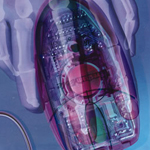 Sometimes, you may find it difficult to look for some of the highest quality photoshop tutorials using search engines. As most of time, almost all tutorials would label themselves to be good, high quality or even the best photoshop tutorial you can find. When searching through all these tutorials, your time is wasted.
In order to save your time, Photoshop Lady has been spending almost a whole year to search for the best photoshop tutorials for you. Eventually, we come up with The 100 Most Popular Photoshop Tutorials of 2009. These are selected from our published tutorials, with over 1 million votes and views from our Photoshop users and readers. Enjoy.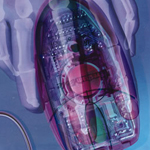 Sometimes, you may find it difficult to look for some of the highest quality photoshop tutorials using search engines. As most of time, almost all tutorials would label themselves to be good, high quality or even the best photoshop tutorial you can find. When searching through all these tutorials, your time is wasted.
In order to save your time, Photoshop Lady come up with 30 Best Photoshop Abstract Effect Tutorials of All Time. These are selected from our Photoshop users and readers.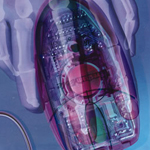 French graphic designer Sébastien DEL GROSSO shows the process of how to place sketches of his photos on his photos with Photoshop. Sébastien DEL GROSSO uses photos taken with natural light, referring to drawings whose pencil strokes are fast and nervous to give the impression of a construction.
Then the first step is to keep all images in a square format to reinforce the idea of series and work with layers. The second is to scan and clean the drawings then place them on the foreground, in front of the previous image. The third is to use brush shapes to erase some details on the pictures and reveal the sketch. When presenting of the sketch part in the photo, looking realistic and balanced is necessary. And finally, to use the black in subdued mode and the white in inlay mode to obtain better results.