Your Favourite Photoshop Tutorials in One Place
Using Light & Shade to Bring Text to Life
- Photoshop is recommended for this tutorial -

In this tutorial we are going to take some very basic principles of light and shade to make a rather impressive looking text effect. Finally we duplicate the top lighting layer one more time and set it to opacity, then click the Add Layer Mask button on the layers palette again and draw a linear white to black gradient from top left to bottom right. This makes the extra lighting layer fade off as it goes down right.
You may find difficult to look for a suitable texture for your text. In this case, you need to create one for your own, you can refer to this texture effect adjust the color and style to suit for your topic.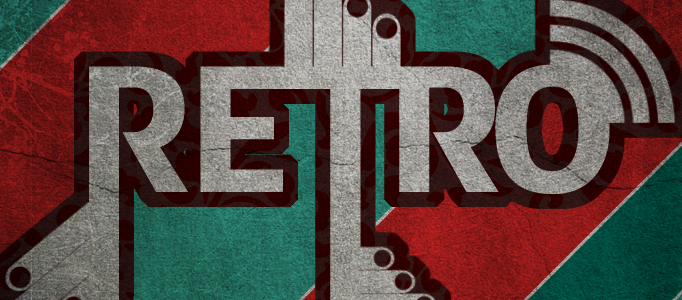 In this tutorial, it will show you how to create a retro grunge poster. The tutorial is an add on from the Poster article the other day, we will create a Retro/Grunge style poster using the pen tool some textures and playing with text to make it look more retro.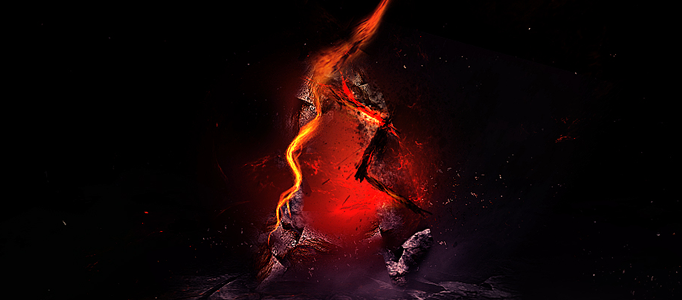 In this tutorial, it will show you the steps to Create this interesting fire text art in Photoshop. We will heavily use selection tool, image adjustments, liquify techniques as well as layer blending options.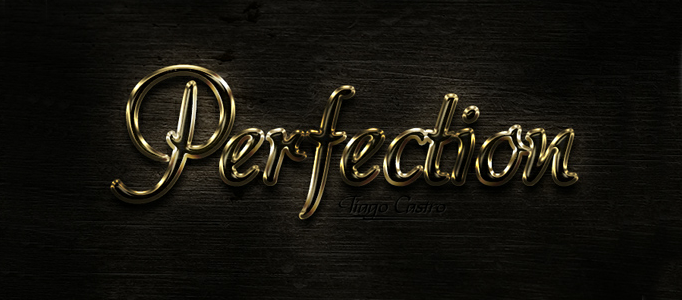 Gold and glass effects are the most difficult effects to achieve in Photoshop, even more when they are combined. So, this tutorial will teach you how to create a combined gold and glass text effect using quick and easy tips with layer styles in Photoshop.
Different art productions require different sorts of typography. To unique your web design layout, the overall design should be unique and full of your style. In addition, the typography plays the important role either. This tutorial just introduces you a nice typography for your own words production.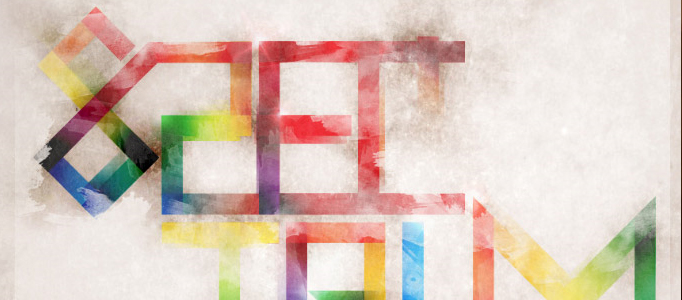 For some simple or monotony backgrounds, it may be difficult to think of their design and how to turn them to be outstanding. The easiest way is to add some nice colourful texts to turn the overall design to become something fantastic.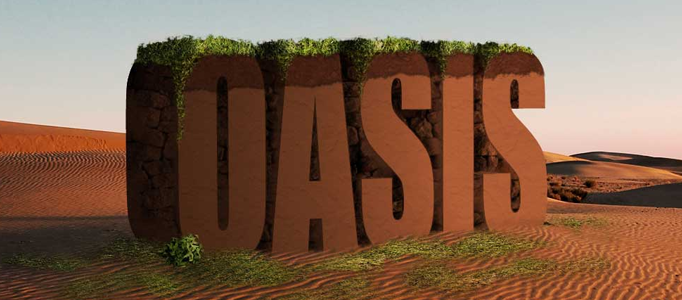 In this tutorial, we will create a realistic 3D text scene with desert background using Photoshop with a little help from Illustrator for the 3D text. Sometimes, it is nice to put the text with different natural backgrounds. To do this, you need to have medium to advanced knowledge of Photoshop in order to complete this tutorial.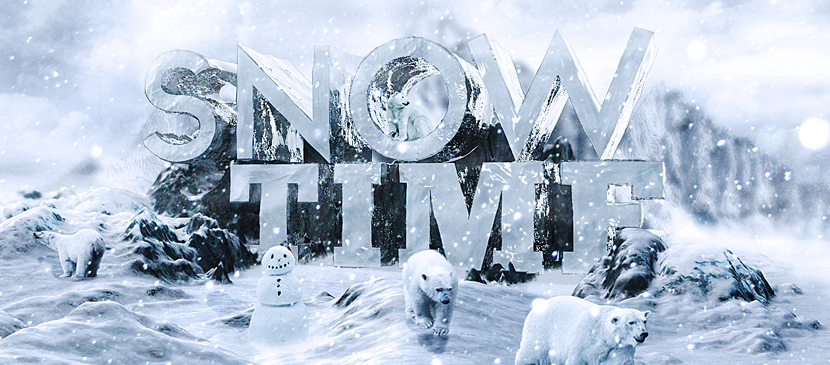 In this tutorial, it will walk you through the steps to create this 3D Snowy Text Effect Using Cinema4D and Photoshop. We will render the 3D text in Cinema4D, then apply the snow effect in Photoshop.