Your Favourite Photoshop Tutorials in One Place
Turning the Ocean into 3D Pie Chart Scenery
- Photoshop is recommended for this tutorial -

To illustrate some sceneries, you can use mathematical diagrams to present. It will turn your whole scenery to be special. The idea is simple and easily to draw your reader's attention.
To specified and beautify your car, except changing the car color or adding some shining effect, you can add some special effects such as liquefy it with simple background.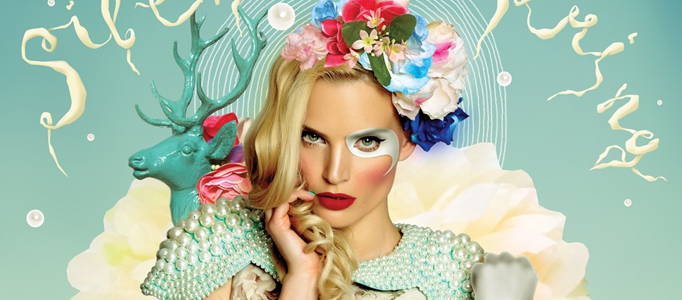 How to turn a normal image into a funny poster? you can add some funny images behind your images and draw some ribbon or paint somethings on your image's hand or face to match with the background to form a fantastic funny artwork.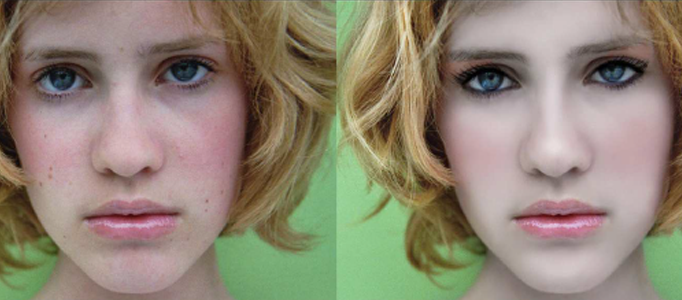 To most of ladies, make-up skills in Photoshop are extremely useful because it can be applied to fix photos defect which were taken in the past. It will show you to setup and use appropriate brush skills to do the make-up.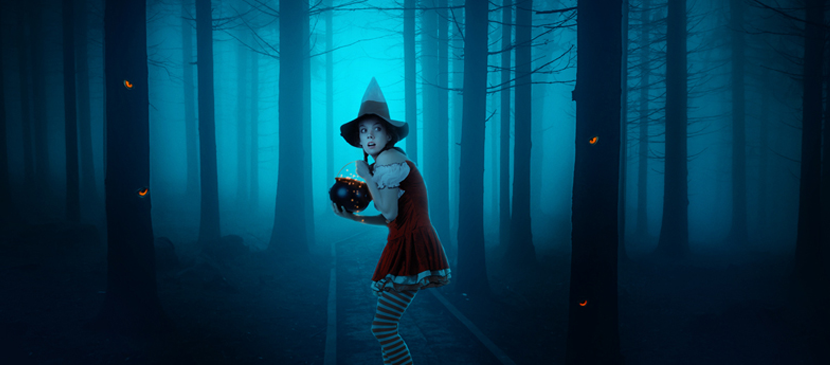 In this tutorial, it shows you how to create a dark forest scene featuring a young witch. You will learn how to combine different stocks together and blend them correctly using brush, adjustment layers and layer mask. You will also learn how to work with lighting, make sparks and more.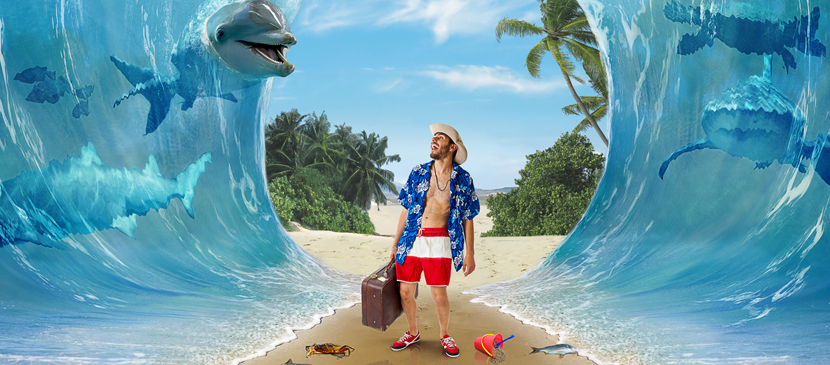 In this tutorial, you will discover how to combine advanced masking techniques, blending modes, adjustment layers and clever use of filters to part the sea and create a surreal photo manipulation.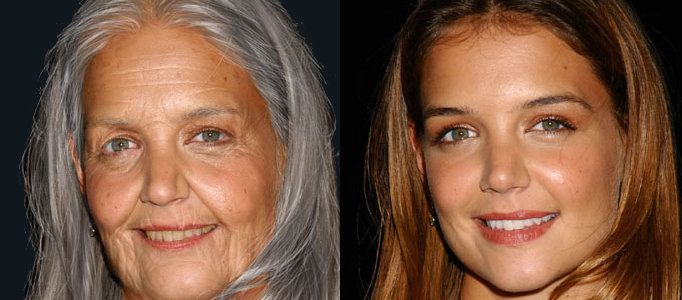 In this tutorial, it is going to show you how to basically go about aging a woman's face in photoshop. It may not be the most technically detailed tutorial but it gives you a good idea of the process to get the job done.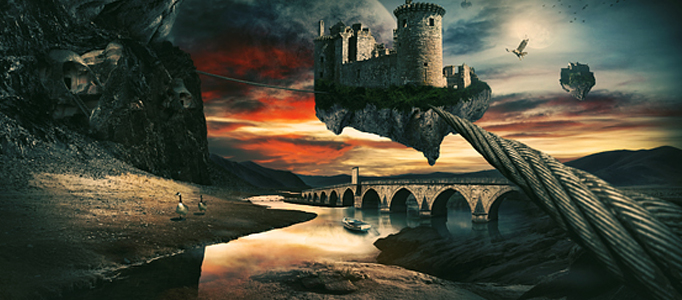 Simple photo combination techniques can be applied to create most of imaginative photos such as explosion and firing effects. Using the same idea, making a flying castle is simple and very straight forward.
In this tutorial, it will demonstrate how to create a crater on the planet. The crater is initiated from drafting, after a series steps and combination of the original picture. Then it can be done! You can create more than one crater by repeating the procedure.