Your Favourite Photoshop Tutorials in One Place
Style Web 2.0 in Web Design
Style Web 2.0 is very popular nowadays, but it is a difficult task to find a clear definition of this concept . There is a certain list of "Whys". Firstly, Web 2.0 is a very complex subject. Secondly, Web 2.0 includes many notions, conceptions and ideas…and to describe all them in one sentence is just impossible.
Digital photography works L'Enfant Extérieur (The Outer Child) was projected by French retoucher Cristian Girotto and Quentin Curtat.
There are many icons on the internet. However, you may find very difficult to look for a high quality one. Sometimes, to enable your design to have better expression, speech icons are very useful. This nice set of speech icons is deisgned by Vecteezy. It contains numbers of speech icons which can allow you to apply to different scenarios. More importantly, it is completely free for your use. You can download the icons enhance your web presence today. The iconset is in psd, ai and eps for your ease of use.
Drupal is a most technical CMS. The advantages of Drupal are powerful, +7,000 modules, developers den and best performance. Drupal Themes from Template Monster are the themes that can be installed on the CMS platform to customize the design of your website.
Photoshop Lady has been spending almost a whole year to search for the best photoshop tutorials for you. Eventually, we come up with The 100 Most Popular Photoshop Tutorials of 2008. These are selected from our published tutorials, with over 1 million votes and views from our Photoshop users and readers.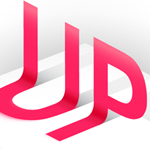 We are happy to announce 3 winners of 3D Spiral Flash Gallery Giveaway. They are nitefox, Sifor, and Nokadota. You will receive an email from Flashloaded soon for the free license of The 3D Spiral. We will organize another giveaway very soon. So, please feel free to join our forums and discuss anything about Photoshop together.
Today I want to share with you amazing collection of Vector Portrets. Vector artwork has always intrigued me. They are stunning, almost real and inspiring.
Thinking of launching a website of your own or putting your business online? It is high time to do that! And the best way to manage your website online is to use a CMS. There are different types of content management systems, but today we are going to draw your attention to Drupal CMS.
Today, UltraShock have just released an Ultra Bundle, suitable for designers. This all new time-limited bundle contains vector icons, background images, audio, design elements and a lot of other goodies. The total combined value of all included items is worth well over $1300 and you'll get them for only $49!