Your Favourite Photoshop Tutorials in One Place
Step by Step for Drawing a Nice Cartoon Image
You will see how a cartoon to be drawn layer by layer. Simple coloring for the image, and adding shadow and lighting effect will be shown. You will get the idea of the steps and you can use this concept for all the cartoon drawings.
In this tutorial, it will show you how to create a "Product Labels" in Photoshop. And this demonstrates you how to create a green tea label with a ninja character in background. Of course, you can use the same idea to present your products with different character. And our example is as shown in the thumbnail.
To specify your logo design, you can have a go on the wax effect to design your wax logo. It can turn your logo to be more realistic and formal to attract your readers.
Different planets have different characteristic. Earth is one of most popular planet we usually to work with. You will find the most difficult part to be the cloud and the colour mixture. Once you get rid of this, the rest is just piece of cake.
Many designers would use fruits as their drawing objects as a start of learning design and drawing. Here will show you to draw pieces of watermelon step by step. Then you will see how the light and shadow to be added.
You may wonder how to create a nice drawing in an easy way, when you look at other designer's products. In general, most of designers would like to make a draft and then paint the drawing after. However, the designer has used something different to create such a drawing.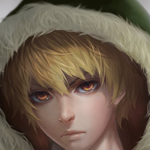 Design a suitable background is the most important element to present your main object. For a natural background, clouds is always used. Here are few different amazing style of clouds design tutorials which should be able to help your design.
To process a nice painting, designers usually need to spend a long while to do that. Therefore, some great painting techniques are invented in order to speed it up as well as increase the quality of artworks.
Here is a preview of what your completed old book should look like. And here it is your very own Old Book.