Your Favourite Photoshop Tutorials in One Place
Spring Showcase For Your Inspiration
Spring is coming soon… The time of love, flowers, birds is almost here. And we must be ready for it. Are you ready to meet the time of life begining? No? Hope this round-up of spring themed tutorials, illustrations, icons and templates will help you with it.
Photoshop Lady has been spending almost a whole year to search for the best photoshop tutorials for you. Eventually, we come up with The 100 Most Popular Photoshop Tutorials of 2009. These are selected from our published tutorials, with over 1 million votes and views from our Photoshop users and readers.
When you have created your own amazing Photoshop tutorials, I am sure you would like to share and spread the world by submitting them to the Photoshop tutorials sites. Now, we have selected 20 Best Places to Submit Your Photoshop Tutorials and their "Direct Submission Link" have been also included for your ease of submission.
As Photoshop users, real life examples are always good inspirations to create dramatic sceneries. With TN3 Gallery you can easily create amazing jQuery image gallery and slideshows with slick transition effects, as well as multiple albums, CSS skinning, XML and Flickr support with a host of additional features. No browser plugins required.
We are pleased to announce the Launch of "Photoshop Lady Forums". We sincerely welcome everyone to submit your tutorials, share news and talk about anything related to Photoshop. We always keep an eye on the Forums. If any great post is found, we are happy to feature the post on "PhotoshopLady Site". Let's Come and join our Forums Now!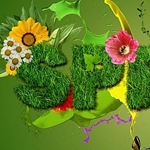 We are happy to announce 3 winners of 3D Spiral Flash Gallery Giveaway. They are nitefox, Sifor, and Nokadota. You will receive an email from Flashloaded soon for the free license of The 3D Spiral. We will organize another giveaway very soon. So, please feel free to join our forums and discuss anything about Photoshop together.
You are offered a totality of useful resources for web design that will be able to simplify your work, and to adapt your images for the following usage by means of other devices without destroying their structure. You will surely appreciate these plugins and their abilities to make your designs suitable for smaller screens, saving their initial ideas and images.
UPrinting is a leading socially responsible online printing company. Since 2000, the company has been established as a major player in the industry. UPrinting serves thousands of on-demand printing using high-quality press printing and a robust yet simple and easy-to-use online ordering system. They deliver high-end printing services and reliable color printing.
All clever things are usually very simple. Many people just love lightweight designs with simple layouts, free from heavy web elements and complex color combinations. The main idea of clean designs is to achieve simplicity in form and content thereby presenting a clear message to the website visitors. It can be attained by taking into account some important aspects that make a web design clean.