Your Favourite Photoshop Tutorials in One Place
Simple Workthrough for Making a Wolf
Learning to draw animal's fur is always useful to your artworks. This tutorial will introduce you to paint a wolf for your information. Then you will have an idea for how an animal to be created.
It is going to show you a tutorial called Future Retro for the sake. The style in pitching a poster and overall look for a night at a local club are employed. The source is very simple. Just a helmet picture, some drawing and photoshop techniques are included.
To some of you, you may find very difficult to work on hair when drawing human portrait or animals artworks. This tutorial will share some drawing techniques to draw the hairs so that you can do the same for your artwork.
This tutorial is going to show you how to do the digital painting in photoshop. Different skill could end up with different painting quality. This tutorial will include few examples in order to get you to familiarize with the painting techniques.
Painting a human portrait is not a easy job. Different designers have got different painting techniques. Although everyone uses the brushes to implement, brushes setting & skills are substantially important.
In this tutorial I will lead you through the process of creating vintage coupon in Photoshop. We combine basic shapes, textures, filters and stock images to achieve the final design. Read on to see how to make this vintage coupon from scratch.
In this Photoshop Tutorial, it is going to show you how to design traditional radio image using simple shapes, gradients, patterns and textures. Very awesome!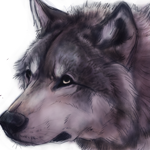 Design a suitable background is the most important element to present your main object. For a natural background, clouds is always used. Here are few different amazing style of clouds design tutorials which should be able to help your design.
To make some realistic battle scene, cuts or wounds on the human skins are necessary to reflect the actual scenario. To make some cuts on the face or skin, it is very substantial. This tutorial will brief you the idea to make cuts and sweat on skin easily.