Your Favourite Photoshop Tutorials in One Place
Showcase of Halloween Icons, Wallpapers and Templates
Halloween is coming! It is almost here! We should be ready to celebrate it in our Web community. I have some interesting ideas on how to decorate it in a Halloween manner. Check it out! In conclusion you can find some Halloween and Dark templates for your own site in this article.
Drupal is a most technical CMS. The advantages of Drupal are powerful, +7,000 modules, developers den and best performance. Drupal Themes from Template Monster are the themes that can be installed on the CMS platform to customize the design of your website.
Powerful and affordable 3d software caused the widespread introduction of 3D-graphics and art. Users stunned by the opportunities started experimenting and coming up with some amazing results.
Today I want to share with you amazing collection of Vector Portrets. Vector artwork has always intrigued me. They are stunning, almost real and inspiring.
Are you looking to kick start your website design by professional developers? Is there something that is getting in the way or preventing you from starting you from starting your website design project? Webydo is leading the way in professional online website creators to help designers create and publish their websites code-free.
Today, UltraShock have just released an Ultra Bundle, suitable for designers. This all new time-limited bundle contains vector icons, background images, audio, design elements and a lot of other goodies. The total combined value of all included items is worth well over $1300 and you'll get them for only $49!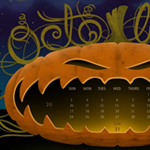 We are happy to announce 3 winners of 3D Spiral Flash Gallery Giveaway. They are nitefox, Sifor, and Nokadota. You will receive an email from Flashloaded soon for the free license of The 3D Spiral. We will organize another giveaway very soon. So, please feel free to join our forums and discuss anything about Photoshop together.
Everybody knows the artistic filters in our favorite image editing program, but sometimes the results can appear somewhat artificial. Let me introduce you an alternative tool: PostworkShop that comes in handy when we need an artistic effect for a photo, a 3D render or a vector illustration. These are over 350+ artistic styles you can choose from.
Photoshop Lady Group is taking one more step to launch a market place today. We are trying to look for some great Photoshop products and place them in our market so that you can achieve more but do less for your Photoshop works. There are different sorts of products such as action, mockup, background, plugins etc. for your selection.