Your Favourite Photoshop Tutorials in One Place
Retouch a Model Portrait with Flawless Natural Skin

- Photoshop is recommended for this tutorial -
In this tutorial, we'll show you how to make a glamour retouch for a model portrait in Photoshop. You'll learn a new method to create a great look for natural skin without using any extra plugins.
This is a photos combination tutorial about a castle and natural scene of river. Firstly, you have to prepare two photos to start up. After combination these two pictures, Fog, lightning other color adjustments will be added in order to make it  mysterious.
A nice art or scenery creation are based on an good idea. You might hear some legends saying that islands are located on the back of turtle. In this time, it will show you the images mixture skills to combine different sort of images together to form a supernatural turtle.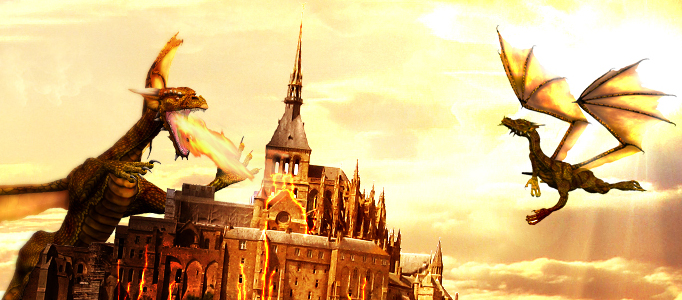 This tutorial is about creating a fantasy illustration using some dragon images and a few cliffs for creating the land. We also add lava and fiery effects. You can use this technique to do whatever you want.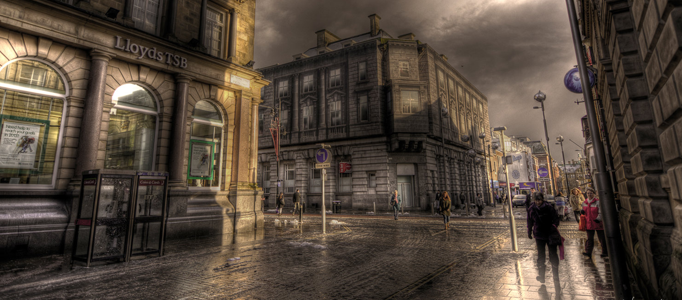 Few simple scenes can be used to form a nice HDR photo. It is all about photo manipulation. You can simply pick few photos and combine them as one. Following the setting and techniques from this tutorial, you can form your HDR photo.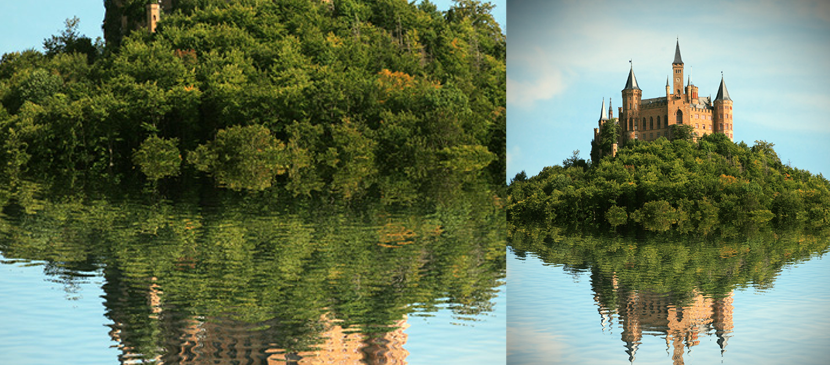 In this tutorial it will create a realistic water reflection effect. You should be able to replicate this effect on other pictures using the techniques presented here. The detailed explanations at each step should make it easy for beginners to catch on.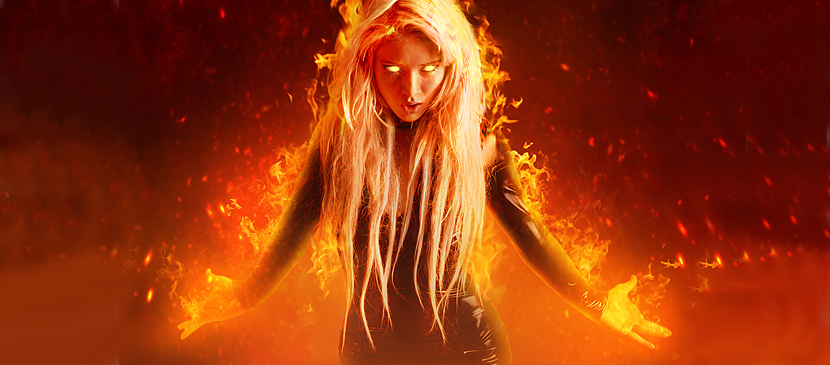 In this tutorial, it shows you how to create a fantasy fiery portrait of a woman. You'll learn how to use textures, add fire and create lighting effect.
There are many ways to improve or change your image's style. Adding the gloomy effect is one of the best method to improve your image properly. It is not effectively only turning down the overall image's brightness, so it is a good idea to add some lights on, such as adding light/reflection on the glass.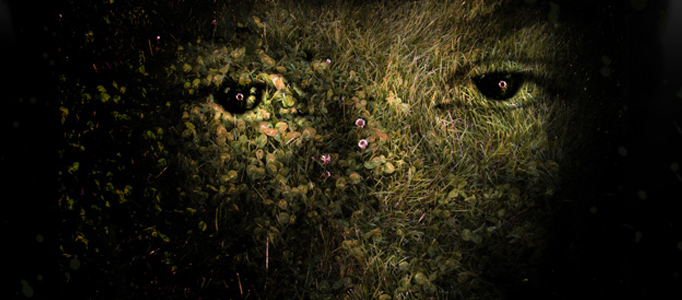 Lots of movies would like to use a common idea to turn a normal human into unusual. To do this, they generally apply something from nature into their body such as soil, grass or water.