Your Favourite Photoshop Tutorials in One Place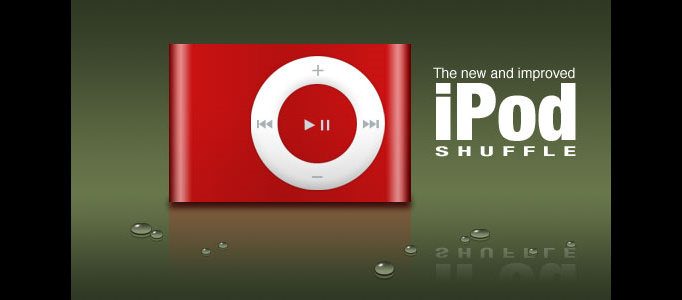 Realistic Water Drops
- Photoshop is recommended for this tutorial -

In this Photoshop tutorial, it will show you how to make basic water drops in three dimensional space using the elliptical marquee tool. In my final example, the iPod Shuffle we created is added in an earlier lesson in a red color with it's own reflection to add a little more depth to the project.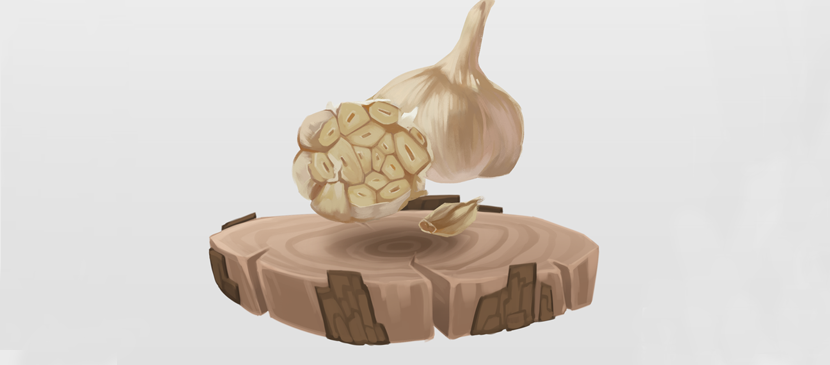 Photoshop allows you to create any object, you can choose any object or commodities. This tutorial will show you to make some garlic on the chopping board. The idea is like other 3D objects, in which, you need to create shadow and reflection for the object.
Painting a cartoon lady is like any other painting art. You need to prepare a draft for your character and plan what color you are going to paint. Then, you set up your brushes and carry out your painting works in different layers plus adding shadow for the image.
Special artwork needs to have a special idea to initiate. This artwork is initiated with the text. How can you apply such text pattern throughout the whole art? you need to well plan it before get started.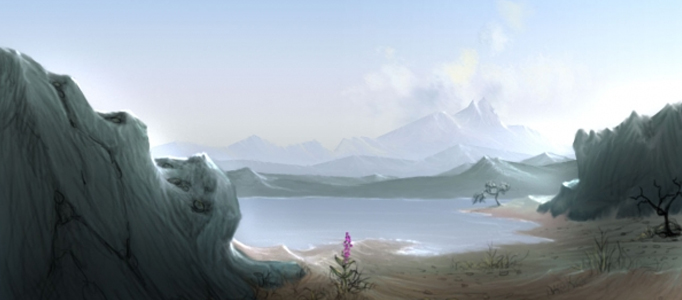 It is time consuming and not easy to draw a natural scene by traditional painting method. However, you can do that much nicer and quicker by Photoshop. As long as you keep practising, you will find lots of Photoshop drawings to be done by similar skills or methods.
There are no standard way for drawing eyes. Different designers can have different ways to work on their design. Here will show you some steps for drawing a human eye. You will see how to paint the eye layer by layer.
A great painting rely on great Photoshop painting skills. Most of the time, you need to use Photoshop brushes to get on this. This tutorial will show you how to pick the right color for different parts and adjust the settings.
This extreme environment scene is created from sketch. This tutorial will present you to process this detailed scene. 3D modelling was also used and described. You can use the same idea to make your scene.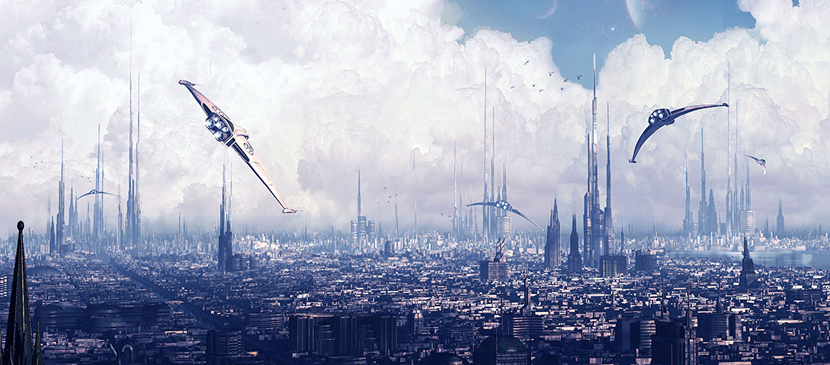 For creating a modern city with aircrafts, it is first created a set of specific buildings with between 5 and 10 different structures. It then began combining some of those structures to create other buildings. You will see how a city to be modeled as start.