Your Favourite Photoshop Tutorials in One Place
Principles Of Minimalist Web Design
Let's start with the minimalism style in design. Minimalism could be found in art, architecture, fashion, literature, etc. And of course in web design. Minimalism has been a popular website design style for years.
Sometimes, you may not want to use the boring fonts provided by your word processing software. However, Photoshop can allow you to have your own text design. Here Photoshop Lady just picks the Top 50 Stunning Text Effect Photoshop Tutorials for your useful reference.
Magento has become the fastest growing eCommerce engine in the world, and it's focused on becoming the largest open source software company as well. Magento Community edition is available under the open source OSL 3.0 license which means it's free to use.
With rich beautiful works in web design, illustration and icon design, designer Vet Orso from Russian Federation shows his drawing process for FORNEX with the help of photoshop. When he completes the draft, each parts needed on the paper, he has a general idea in his mind. Then he starts his work with photoshop. Drawing the sketch for FORNEX, coloring and dealing with details are main steps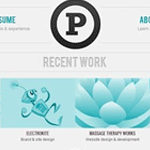 We are happy to announce 3 winners of 3D Spiral Flash Gallery Giveaway. They are nitefox, Sifor, and Nokadota. You will receive an email from Flashloaded soon for the free license of The 3D Spiral. We will organize another giveaway very soon. So, please feel free to join our forums and discuss anything about Photoshop together.
Everybody knows the artistic filters in our favorite image editing program, but sometimes the results can appear somewhat artificial. Let me introduce you an alternative tool: PostworkShop that comes in handy when we need an artistic effect for a photo, a 3D render or a vector illustration. These are over 350+ artistic styles you can choose from.
We were all dreaming of summer during the days of winter. Travelling is the most common summer activity, so to inspire and cheer you up a bit, we've collected some nice photos of "Seven Wonders of the Modern World&quot.
Photoshop Lady has been spending almost a whole year to search for the best photoshop tutorials for you. Eventually, we come up with The 100 Most Popular Photoshop Tutorials of 2008. These are selected from our published tutorials, with over 1 million votes and views from our Photoshop users and readers.