Your Favourite Photoshop Tutorials in One Place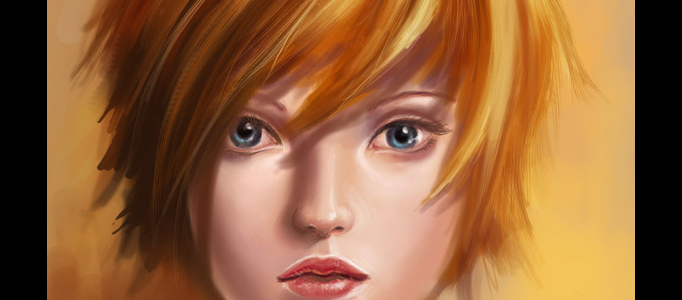 Portrait Painting Tutorial

- Photoshop is recommended for this tutorial -
This tutorial will show you how to start from drafting and end with painting.
In this tutorial, it will show you how to design a cool "WordPress" Logo. It is very simple and short. You can accomplish this within 20 mins.
Photoshop can allow you to make anything extraordinary. This tutorial will show you to make a spaceship destroying the city scene using the brushes plus photo manipulation skills. You can form any different photos combination you like to achieve a fantastic result.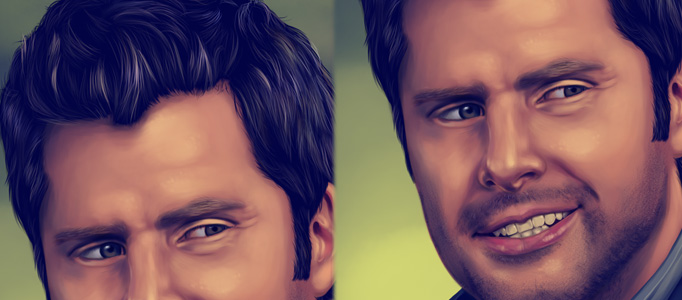 To lots of designers, human portrait mainly requires brushes tool to work on. However, this tutorial will present you tips to use blending options to paint a human portrait. It is like common portrait that started with a sketch with reference to a picture.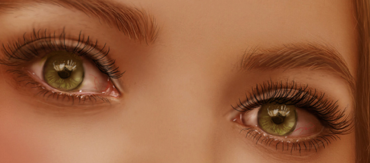 Eye is one of important elements for a portrait. It usually takes very long time to process. Here will show you how to work on eyes from draft to paint an eye. You can use the same way to make any eyes such as animal eyes.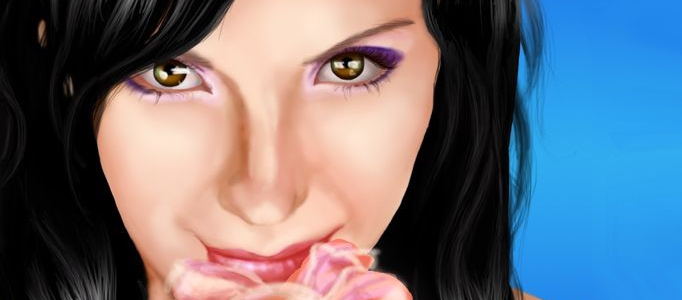 It is not easy to paint a human portrait. It requires a lot of techniques to add the shadow and lighting effects. Therefore, it is good to refer to more tutorials for the brushes settings and different techniques.
Painting a cartoon lady is like any other painting art. You need to prepare a draft for your character and plan what color you are going to paint. Then, you set up your brushes and carry out your painting works in different layers plus adding shadow for the image.
It is not easy to paint a nice drawing due to it requires a lot of painting and photoshop skills. To paint a portrait and image, they are more or less required similar skills. The idea is to paint them layer by layer like adding shading and shadow effects.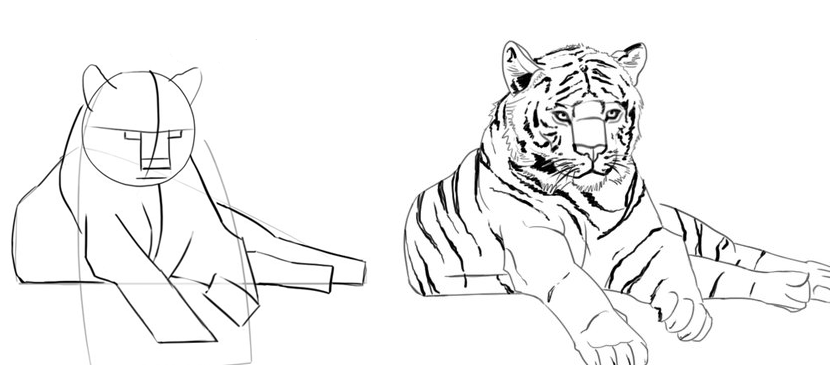 If you are not familiar with the drafting skills, this tutorial will give you a great hints for drafting animals or other objects. The idea is to make some shapes as reference lines. Then your artwork's dimensions will be in ratio. Most of designers use the same idea for drawing portrait.