Your Favourite Photoshop Tutorials in One Place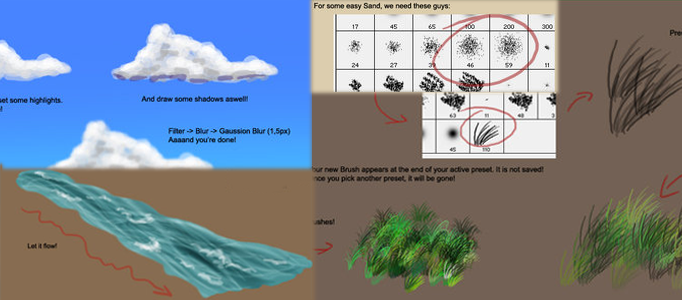 Photoshop Tips for Making Natural Backgrounds
- Photoshop is recommended for this tutorial -

Images for some natural backgrounds are difficult to collect. Therefore, it may be easier if you can draw it and design your own suitable objects to suit for your objects. Here will present you some tips for making some natural backgrounds such as trees, grass, sand and running water etc.
Drawing a human portrait is uneasy. This two faced man takes even longer comparing to process normal portrait, as it requires twice of your effort to do. Here will show you skills to use brushes and apply photoshop effects for your painting.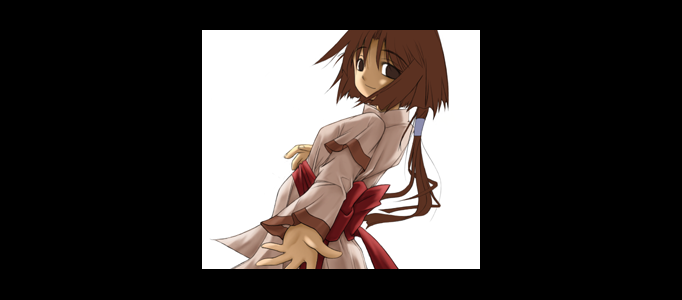 In this tutorial, it will show you how to paint softly in a drawing. It total contains 7 stages throughout the tutorial.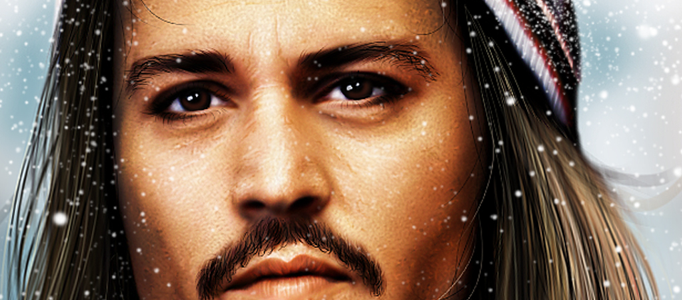 There are many ways to make a portrait on the internet. Therefore, it is good to learn more skills in order to speed up and improve your drawing techniques.
Using Brushes are the one of most common techniques in Photoshop tutorial. You can save a lot of time and produce high quality art work, when you are able to manage to use the brushes wisely. And, this tutorial will teach you how to setup and apply the brushes to paint the cartoon scene.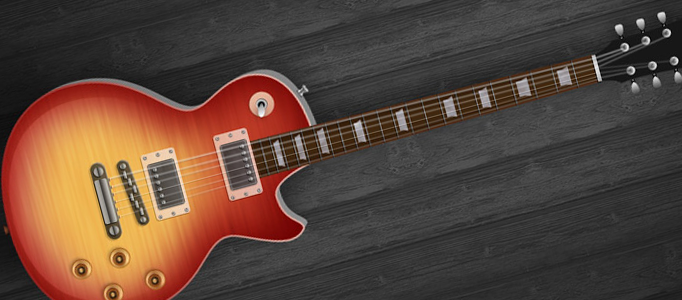 In this tutorial we are going to explore how easy it is to illustrate a guitar in Photoshop using tiny shapes, gradients and subtle shadows. Using these techniques and a good reference photo you can create an amazing amount of detail and realism. Lets jump right in.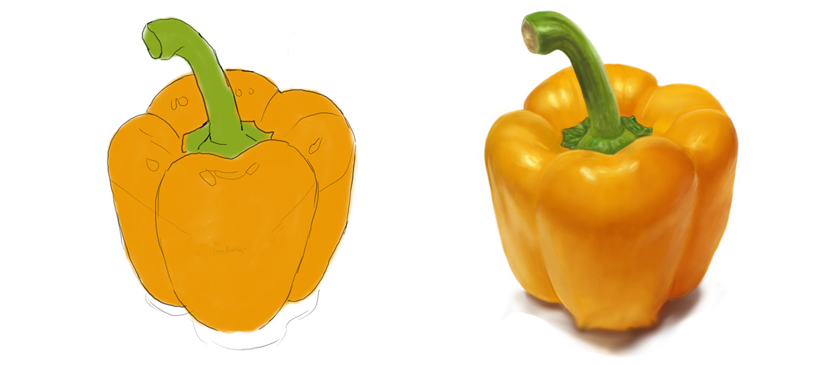 Pepper is like other fruit tutorial. There are few elements are required to be particularly paid attention to such as reflection and shadow. Once, you get familiar with this drawing, then you can go to next level to try others. Here will show you the steps for drawing a nice pepper.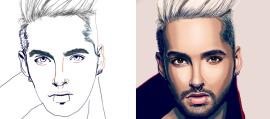 Portraits are usually drawn using brushes. Here will show your the work through to make the portrait and how the portrait to be painted layer by layer. You may be able to use similar method to paint your artwork.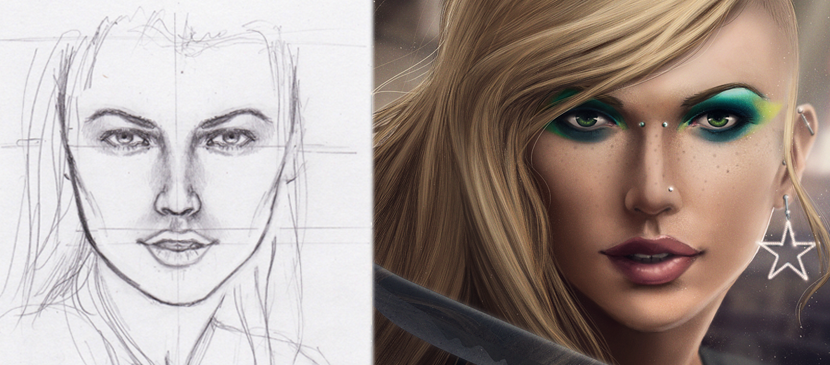 Painting a beautiful model portrait is a complicate process. It can take you few days to carry out. It will be really helpful, if you use some techniques to work on and use the Photoshop brushes. Here will guide you to paint the portrait nicely.