Your Favourite Photoshop Tutorials in One Place
Create a Modern Video Player in Photoshop
Lots of designer would use Photoshop to initiate their designs. Therefore, you would achieve different techniques and ideas through their tutorials. It also shows you the techniques to design shadow and reflection for the object.
This tutorial will show you the steps of making a nice cartoon character drawing in one layer method. You can create your own cartoon artwork based on this skill. It will demonstrate you how to use brushes to carry out the painting works.
Painting a wonderful art require a great painting techniques and the brush tool is the essential element to be used. Therefore, learning the Photoshop brush setting is a must when you are working on the artworks.
Lip is an essential part for human portrait. This is a step by step tutorial on painting realistic lips. Although this is digital painting, the same principles apply to traditional painting.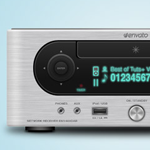 Design a suitable background is the most important element to present your main object. For a natural background, clouds is always used. Here are few different amazing style of clouds design tutorials which should be able to help your design.
Still-life illustrations can be great practice for anyone wanting to learn how to create life-like illustrations. In this tutorial, we will explain how to create a photo-realistic fried egg from a reference.
This is the work through to paint a forest. You will see how this artwork to be made step by step. The artwork is created layer by layer. You may be able to use similar method to paint your artwork.
Fur is a very common object to most of you. To some of you, it is time consuming and tedious. To simplify your life, here will show you an easy and quick method to work on the fur.
Painting hair to some of you is a difficult task and very time consuming. This tutorial will show you techniques such as setting up Photoshop brushes would be extremely useful.