Your Favourite Photoshop Tutorials in One Place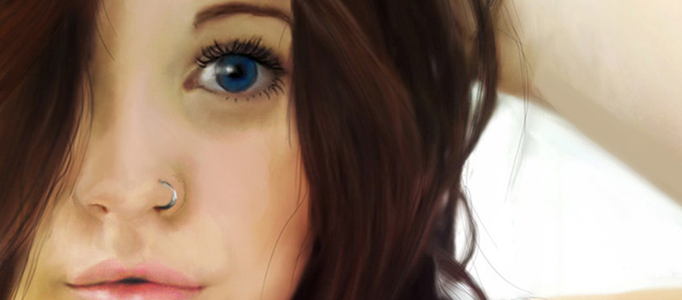 Painting Skills for a Lady Portrait
- Photoshop is recommended for this tutorial -

Carrying out digital painting for lady portrait is not easy. Different designers are working out new methods to do in order to save time. Therefore, you may learn some new ideas from different digital painting tutorials. Here will show you step by step to carry out a lady portrait painting work.
In this tutorial, we will be able to learn how to draw rocks, stones, cliffs or anything made of stone. There are many ways to achieve this. For this tutorial the author decided to make sharp reefs in the water, anyway you can use the same technique for anything stone.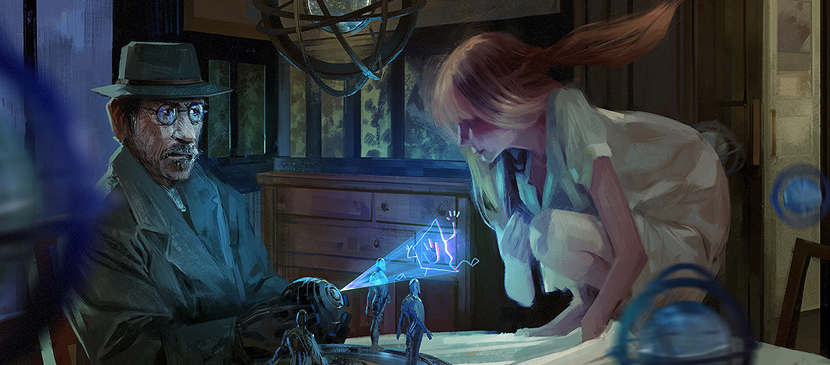 In this tutorial, it will describe a workflow that allows you to make a realistic and painterly scene, and easily generate and integrate 3D elements to it. You can use the skills and ideas to create any supernatural scene you want.
This tutorial is going to show you to paint a beautiful lady portrait. There are some painting techniques will be shared in this. You will see how a draft portrait to be painted step by step. This style painting is different from normal one you see and is applicable for portrait or any other artwork.
There is a lot of stuff you need for making fire as there are different forms of fires. Different scenarios would require different forms of fire to fit into. Here electorates some fire designs for your learning.
You may find digital painting portrait to be very time consuming. A nice painting art usefully takes you hours or days to complete. Therefore, painting tutorials would be always useful to speed up your process as well as pointing out particular area you need to pay attention to.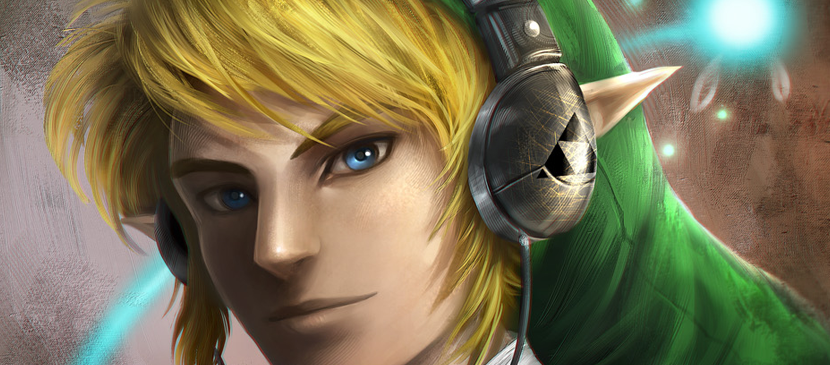 Painting a cartoon character is a challenging task. It usually takes you very long time to process. This painting tutorial presents you the concept and steps for making a wonderful painting.
Lots of men would dream to themself to be strong and muscular. The first step to draw nice muscle is to know how different shapes of muscles distributing on your body. There are not too many skills in this tutorial, but it will be benefit to you as long as you can get the idea.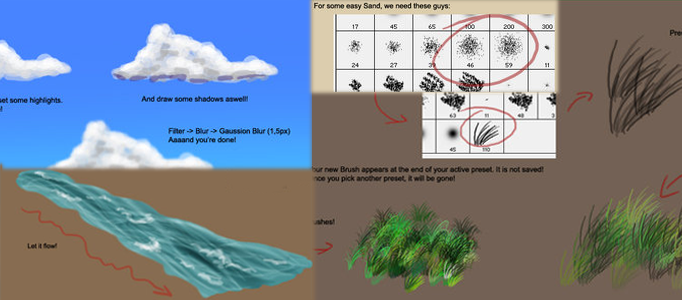 Images for some natural backgrounds are difficult to collect. Therefore, it may be easier if you can draw it and design your own suitable objects to suit for your objects. Here will present you some tips for making some natural backgrounds such as trees, grass, sand and running water etc.