Your Favourite Photoshop Tutorials in One Place
Painting an Excellent Cartoon Pig
Most of you may find very difficult to draft and paint a cartoon object. A nice painting usually takes a very long while to complete. With some photoshop techniques, you can process your arts to be faster and nicer.
To some of you, firefighters do so much to help keep us safe. In this tutorial, we will honor our firefighters by making a bravery fire fighter that depicts a firefighter coming to the rescue.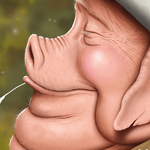 Design a suitable background is the most important element to present your main object. For a natural background, clouds is always used. Here are few different amazing style of clouds design tutorials which should be able to help your design.
Drawing clothes are uneasy when you draw the clothes in particular parts such as folding parts. It is because it involves irregular shapes and shadows. You will see how to make it in this tutorial.
If you are a big fan of cartoon, you may wonder how to create a nice piece of cartoon artwork. Here are a high quality example, which demonstrate you to use Photoshop brush to work out the painting of a nice cartoon artwork.
This tutorial will show you how to use the functions of Photoshop in creating stars, planets, nebula and combine them into a unified and harmonious composition, color adjustments and more. You will learn a lot of useful and interesting techniques in space-art and Photoshop. See this tutorial and learn how easy it is!
Painting a cartoon scene is not easy. From drafting to painting, it takes a long while to carry out. Here will go through with you the steps of painting a cartoon character and what factors have been considered to form a background for this scene.
This will present you some tactics to plan your artwork. At the planning stage of drawing your artwork, you can use the same idea of this tutorial to collect more information at beginning such as taking photos and draft out your artwork and work on the painting after.
There are various painting skills, but lots of them are so complicate and not easy to follow. Different drawings are required different kinds of painting skills. Here is a good one for your reference.