Your Favourite Photoshop Tutorials in One Place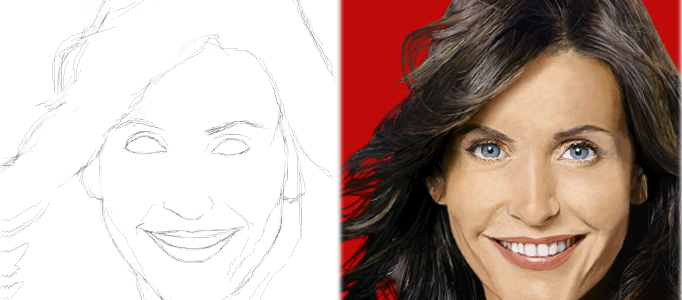 Painting a Nice Woman Portrait

- Photoshop is recommended for this tutorial -
Painting a portrait mainly rely on brushes. Different designers would have their preferred setting for their brushes. In this tutorial, it will show you how to carry out to draw a proper portrait stage by stage.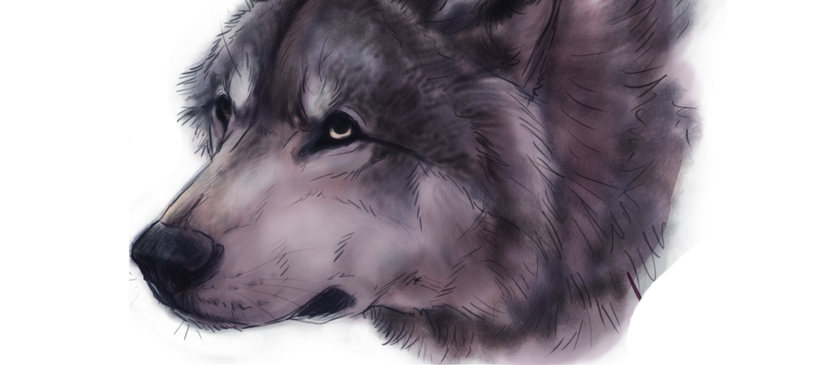 Learning to draw animal's fur is always useful to your artworks. This tutorial will introduce you to paint a wolf for your information. Then you will have an idea for how an animal to be created.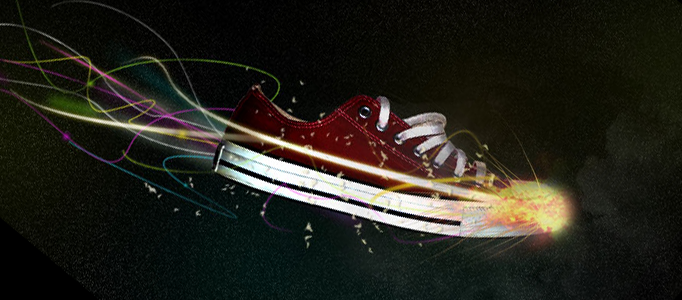 Let's learn to design a stunning sneaker. If you want to advertise your product, it is nice to add some lighting or some kind of special effect to draw attentions from others. And, this tutorial will present you how to design some nice sparks and colorful lighting lines to present your products.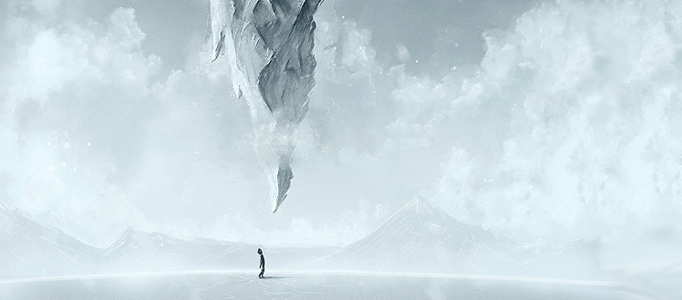 To create something special, special idea is always required. Something abnormal can always attract audience. Here the up side down mountain supported by a great human can shock your reader.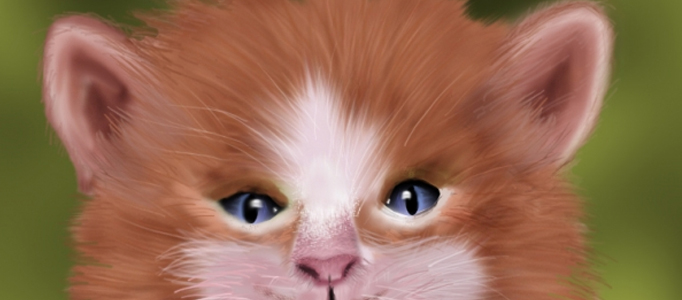 When you want to draw you pets or other animals, usually you need to draw some fur for them. The process to draw the fur seems very time consuming. However, this Photoshop tutorial will show you some quick ways to achieve this using Photoshop brushes.
If you want to hide something in your picture, it is always good to put a mask in the front. In this tutorial, it will teach you to design a mask for a face. Then, you can use similar idea to add something nice on your image or faces.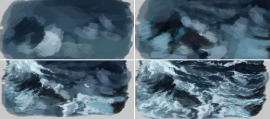 Using Photoshop brushes, you can draw whatever you imagine. In this time, it will show you to draw the sea simply. It will go through with you about the skills and ideas to draw the wave.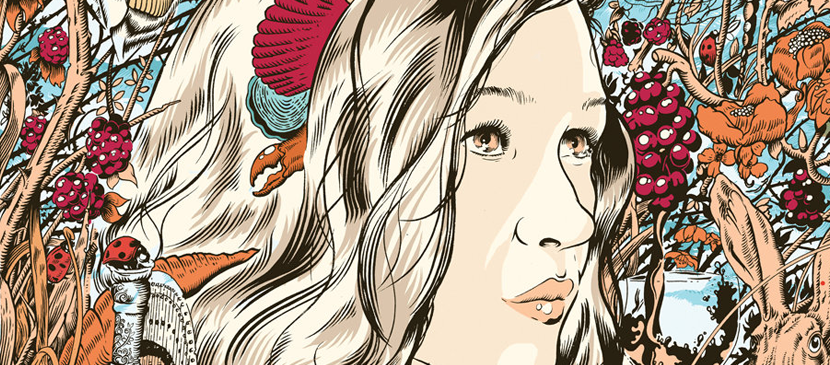 Throughout the tutorial, you will be touching on colour palettes, shadow work and how to avoid the temptation to overwork an image. It's important to remember that these tips can be used on all sorts of linework, no matter how complicated or simple.
If you own any iOS devices, you will be all too familiar with the dock connector. It sits there, on your desk, only letting Apple products use it. But have you ever stopped and looked at its beauty? Despite being a simply cable, Apple has added some nice curves and a design which makes it ideal for a bit of Photoshop illustration.