Your Favourite Photoshop Tutorials in One Place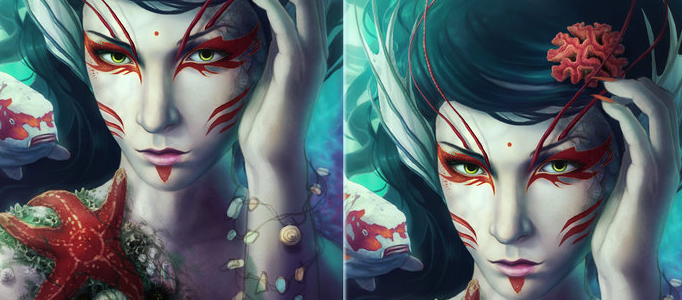 Painting a Nice Cartoon Portrait

- Photoshop is recommended for this tutorial -
Do you want to make a cartoon portrait for yourself? Here will show you how to make a nice cartoon art with reference to your image. You will see the skills of making a sketch from an image to a painting artwork.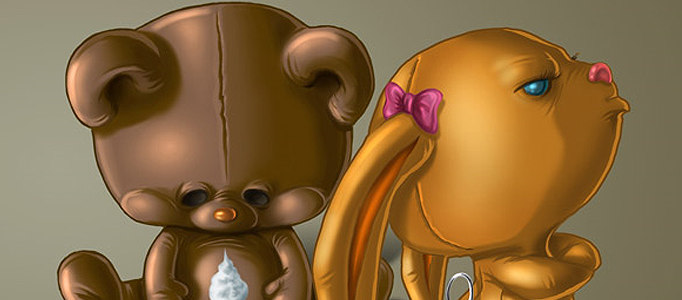 This making of showing how to create ''so, you really think. Finally a ''fitting" background colour is picked and simply draw a gradient. After that the animals are masked and on a layer under the animals shadows are painted.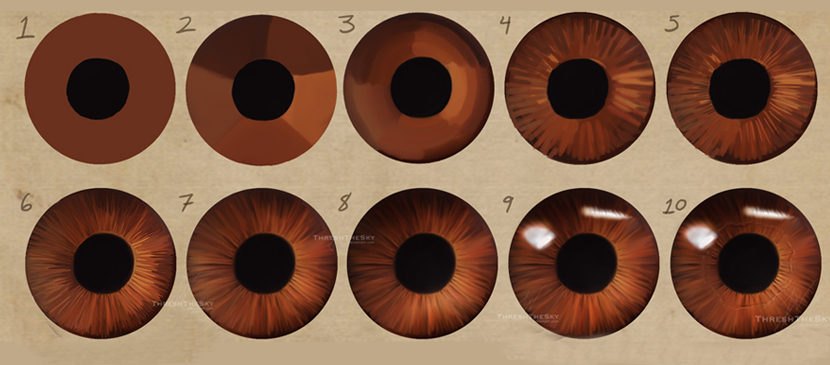 Most of the tutorial just covered to draw the eye partially, but not the whole eye ball. In this tutorial, it will show you to draw the whole eye ball and explain you the structure of the eye, then you are able to understand it more.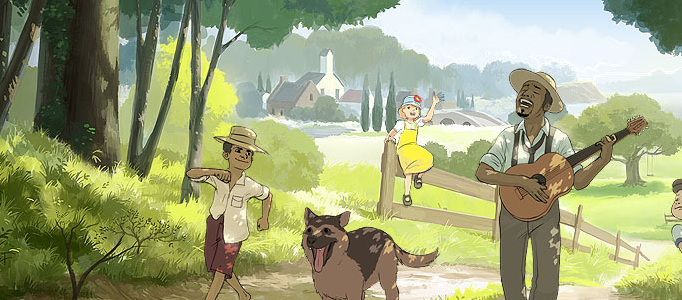 The picture was done to resemble an animation still, cel-shaded characters over a "traditionally" painted background. Trying this digitally, using colour as if watercolours were working with.And need to create lots of layers during the process. And that's all! Here's the final picture.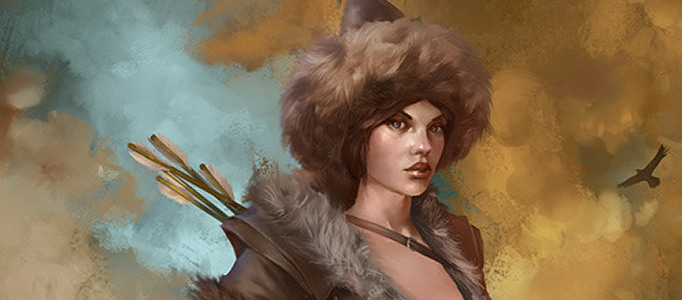 Making a nice painting art always requires good painting techniques. This technique can also be applied to other photo edition. As you can create whatever you want based on your painting objects.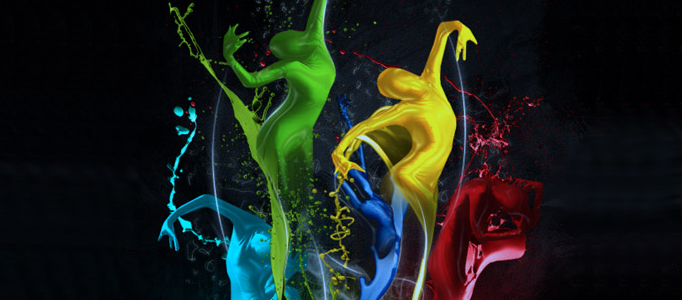 An element to create remarkable scenery is always based on your imagination. It is not necessary to use advanced Photoshop skills to process this creation. You can also apply the skills from this tutorial to your own idea.
To most of you, human portrait is high level of art works. You would think that you need to have advanced skills to create this. As long as you learn the tricks to use photoshop brushes, everything would be more simple.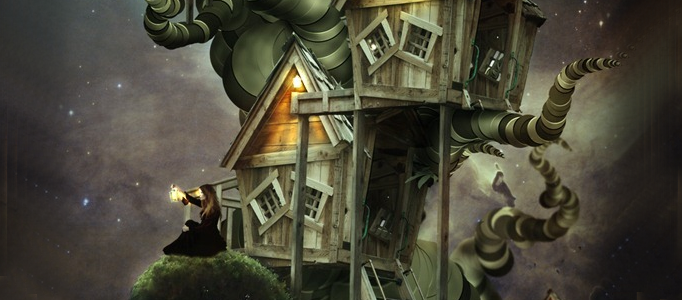 Lots of cartoons would arrange their characters to live in a special house like tree house. To design a special one, you have to figure out how a normal house to be put on an abnormal tree to form such mysterious scenery.
Drawing a movie actor is not an easy job. It requires complicate techniques and frequent practising through trial and error. To improve your techniques, it is better to have a reference to different designer's artworks.