Your Favourite Photoshop Tutorials in One Place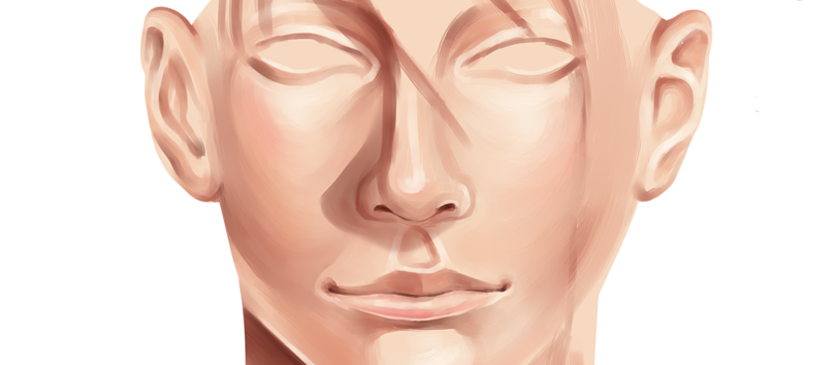 Painting a High Quality of Human Skin for Portraits
- Photoshop is recommended for this tutorial -

Human skin is a popular object especially when you draw human portrait. You will learn how to color the skins, add shadow and lighting to your skins. Once you get familiar with this skill, you can draw up any human portrait easily.
Painting a cartoon lady is like any other painting art. You need to prepare a draft for your character and plan what color you are going to paint. Then, you set up your brushes and carry out your painting works in different layers plus adding shadow for the image.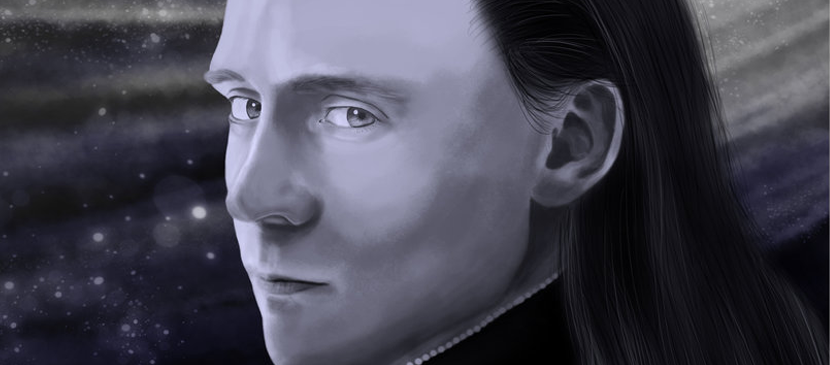 This tutorial will present you to paint the portrait digitally. You will learn how to set up different brushes to carry out this painting works for face, hair and simple universal background.
There are no standard way for drawing eyes. Different designers can have different ways to work on their design. Based on this method, you will be able to drawing different color and styles of eye easily.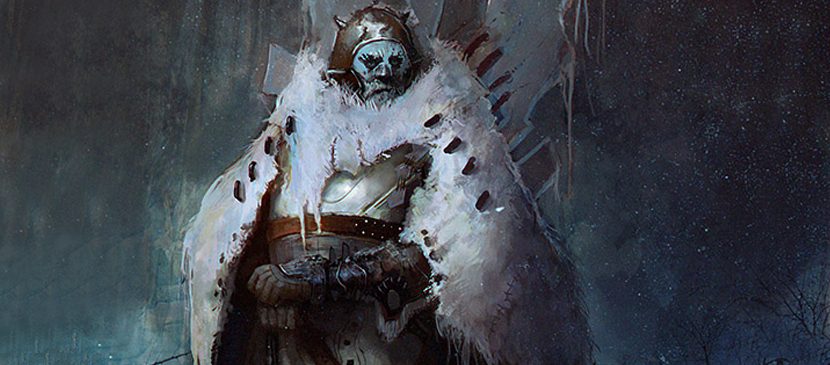 A nice artwork is required to have good idea. This character is designed to rule the winter. In this tutorial, you will see how the designer share his tactics for creating an icy super hero. This will give you some hints to start up your own superhero creation.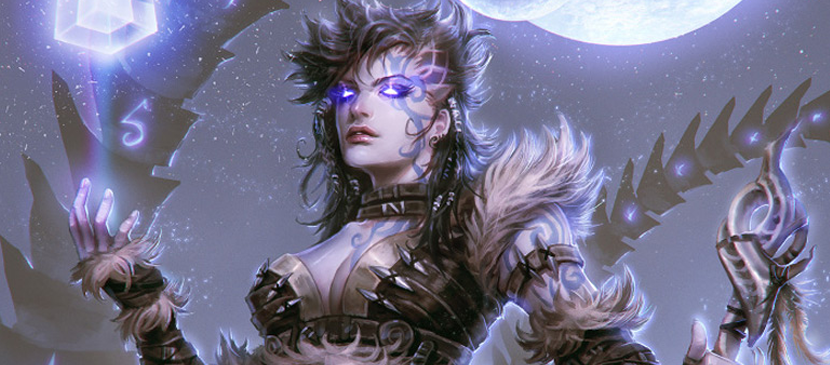 It is very complicate to create a sophisticated artwork. It usually takes ages to do. This tutorial will simply work through with you to create this supernatural fighter artwork.
Start with a basic sketch of the eye. Notice how the lines droops down on the left and flares slightly upwards at the bottom to reveal the tear duct. Last step! some "spokes" to the center of the eye are added to make it more realistic.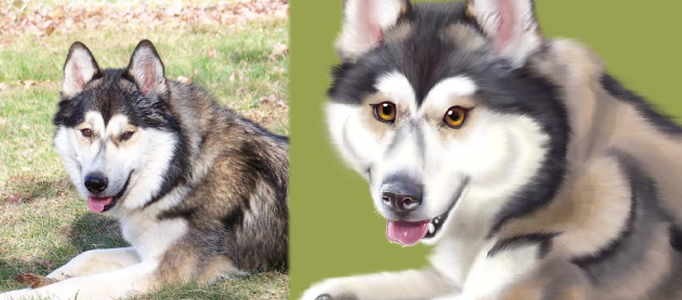 Painting a beautiful dog is uneasy. A simple way to do is to refer a real image to form a sketch. And then you can start to paint its furs with different colors and shade different part of animals. Here will show you skills to paint. You can use the same skills for painting other animals.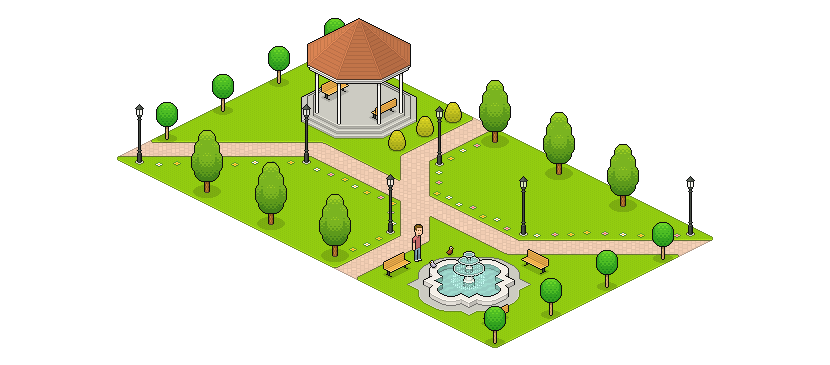 This tutorial is part of a series called Isometric Pixel Art. We had a lesson called "create an isometric pixel art city hall in Adobe Photoshop". While in this tutorial the elements we'll cover would, in fact, be useful to accessorize other kinds of scenes, like gardens inside buildings, or terraces. Please review and enjoy.