Your Favourite Photoshop Tutorials in One Place
Painting a Fantastic Animal using Photoshop
The most time-consuming part for drawing the animal is painting the fur since they have different layers and color. It is not easy to draw it realistically. However, there are techniques which can speed up your drawing process and also can end up a better result.
I will teach you some nice techniques that could improve your experience and also help you make a great gift. In the end you can add some more clouds or change the background with a nice texture or other color.
In this tutorial, it will let you learn more skills to create a cartoon character as well as add the shadow and light effects in within. If you get used to design the cartoon characters, you will not find any difficult for the first bit of this. Then, you can jump to the last chapter to have further learning .
In this Photoshop tutorial, it will show you how to create an old world style wax seal using just a few layers, layer styles and the pen tool. These can pretty much help you to create some labels. Hope you will like it!
An element to create remarkable scenery is always based on your imagination. It is not necessary to use advanced Photoshop skills to process this creation. You can also apply the skills from this tutorial to your own idea.
Water is always a common object to be used for artworks. Therefore, water ripple effect is necessary and widely applied. Here shows you a simple way to make a water ripple for a cartoon scene.
Painting a nice artwork is not easy. It usually needs you to spend ages to do. In this tutorial, it mainly presents you how to apply effects for your artworks rather than focusing on setting up brushes.  You will see how an artwork to be changed gradually after applying effects.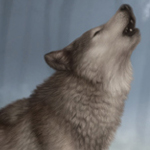 Design a suitable background is the most important element to present your main object. For a natural background, clouds is always used. Here are few different amazing style of clouds design tutorials which should be able to help your design.
In this tutorial, it will show you how to create a dramatic solar eclipse scene in Photoshop. We will add a texture in the end just to give that retro feel to the image. Very nice, have a try!