Your Favourite Photoshop Tutorials in One Place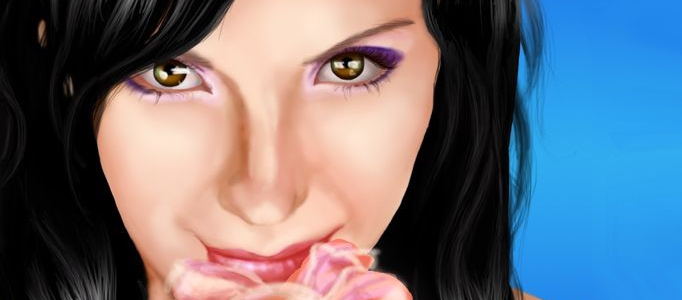 Painting a Fabulous Lady Portrait

- Photoshop is recommended for this tutorial -
It is not easy to paint a human portrait. It requires a lot of techniques to add the shadow and lighting effects. Therefore, it is good to refer to more tutorials for the brushes settings and different techniques.
In this tutorial, it will show you how to create an envelop with stamp like the realistic one.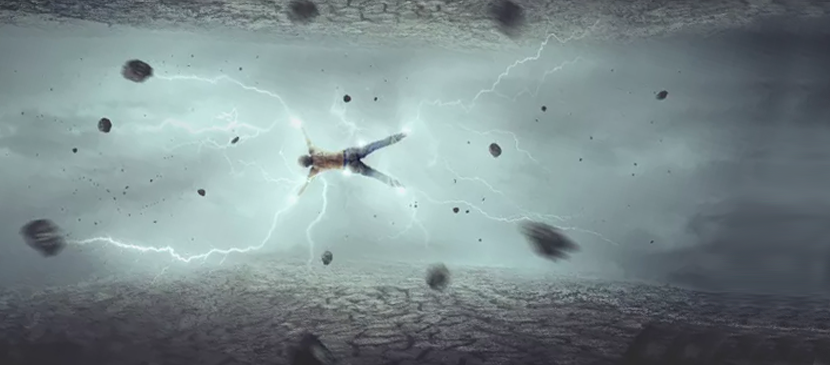 You may see lots of lovely stories about mermaid when you were little while. Here will show you simply make a nice cartoon mermaid scene using few images and apply same idea to make other nice scenes.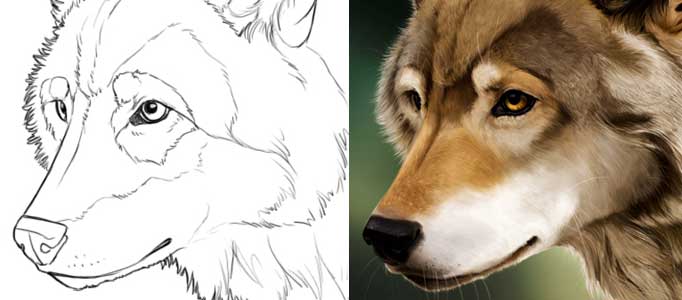 Lots of painting works are really time consuming, if you would like to undo your painting steps, it will take a lot of works to redo this. Using Photoshop to paint your artwork, it could save some time for fine tuning your art and processing it in a detailed way.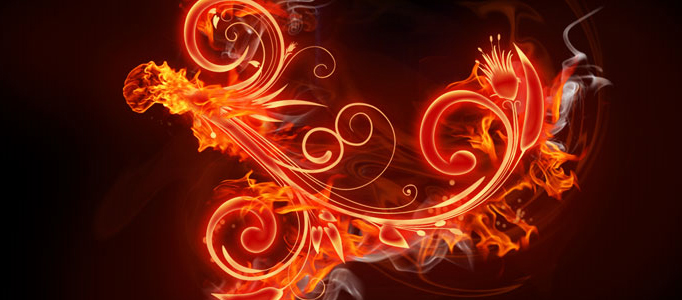 Lots of design patterns can be mixed with natural effects such as fire or water effect. As long as you choose the right natural effect to match with your design, it can really improve the overall appearance.
Drawing clothes are uneasy when you draw the clothes in particular parts such as folding parts. It is because it involves irregular shapes and shadows. You will see how to make it in this tutorial.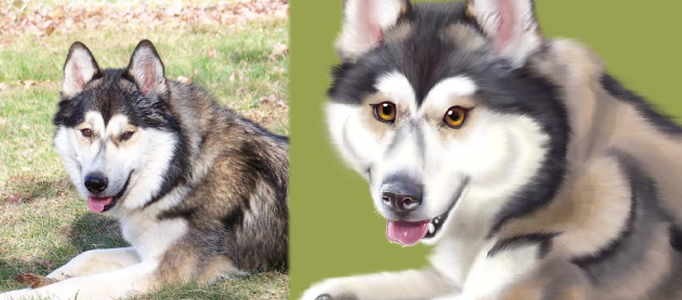 Painting a beautiful dog is uneasy. A simple way to do is to refer a real image to form a sketch. And then you can start to paint its furs with different colors and shade different part of animals. Here will show you skills to paint. You can use the same skills for painting other animals.
You may find it easy to create moon, cloud, but it is difficult to create the sun plus the smoke surrounding by. Here will show you a simple way to create such.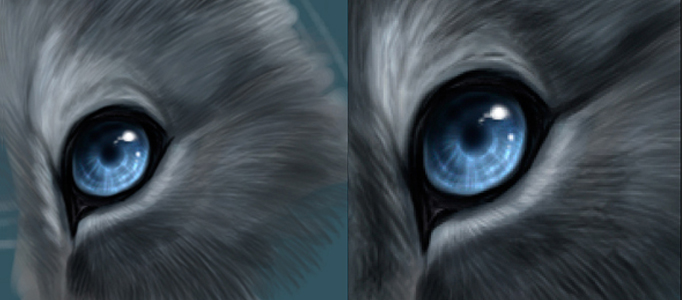 Eyes are the spirit of the whole image, therefore, it is suggested that you need to spend a longer while to do this bit. There are various ways to draw the eyes. And this tutorial will teach you how to use Photoshop brushes to draw the eyes. The techniques are also suitable for human characters.