Your Favourite Photoshop Tutorials in One Place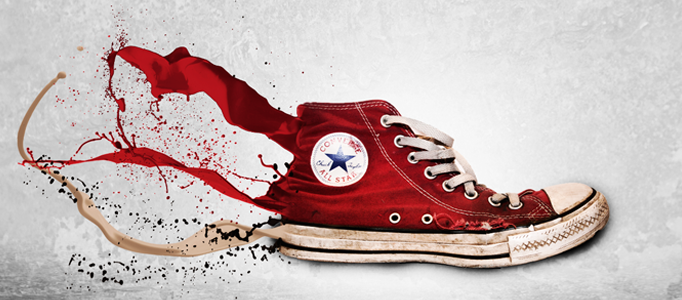 Nice Spilling Effect for your Shoe
- Photoshop is recommended for this tutorial -

To advertise your product, simple spilling effect is good idea to stand out. The technique for this is not difficult. The idea is to composite a picture with liquid spilling and your object. As long as you know how to work on the liquid spilling direction and color adjustment, then it is done.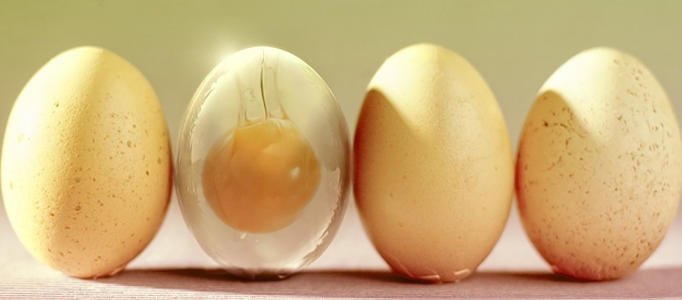 To create a semi transparent egg, you need to know how to work out the egg inside including egg yolk. Once you know how to make everything, you can shape a bubble into an egg shape and combine your egg yolk & bubble together to form this result.
Today this will provide a great new photo manipulation tutorial for you guys. You will learn how to create a beautiful lady sitting on the coast scene, featuring some crazy weather, a complex background structure and some lovely touches of detail.
This tutorial shows how to create the effect of stone face wrapped by tree roots. Photos of face, stone and tree root are needed; you should have some knowledge of image adjustments and layer blending as well. Detailed steps of the whole process and a video explaining how to apply the stone texture will be provided.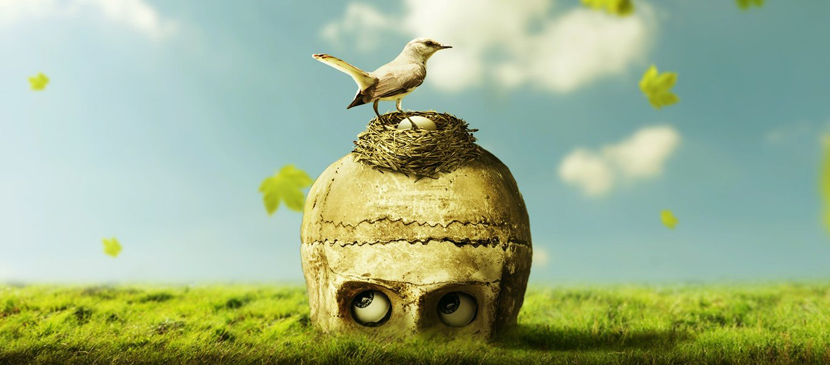 This tutorial shows you how to create a real underground scene in photoshhop. We start with combining the sky, soil & grass to make a underground scene. We continue with blending root, nest, egg and bird together, using adjustment layers, masking and brushes. Then we'll add a tree and leaves and end up with coloring the whole scene.
In this Photoshop tutorial, it will show you how to create "Burning Down the House". To apply this burning effect, you can turn your selected object into fire with half an hour.
Let's learn how to transform a normal horse into robotic horse in Photoshop. To begin with this, you need to prepare a horse photo, and a car photo. After that, we can start to attach piece by piece on the horse. No special photoshop technique is required, you can try with other animals.
There are a plethora of ways to treat a portrait for a myriad of uses, but that is for another feature. Let's tackle adding drama or a cinematic quality to a regular, humdrum portrait.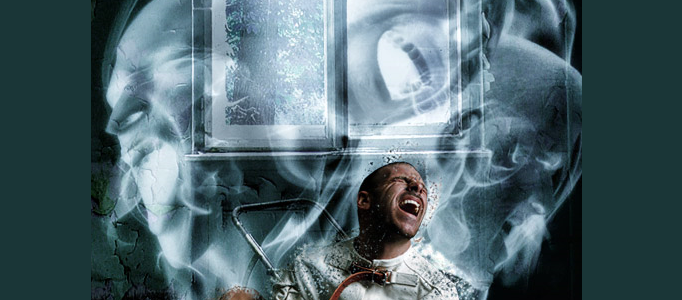 This time, the tutorial will present to make a fabulous soul for an image. Sometimes, when you would like to create some powerful or extraordinary scene, it is always good to add some of souls behind your presented images.