Your Favourite Photoshop Tutorials in One Place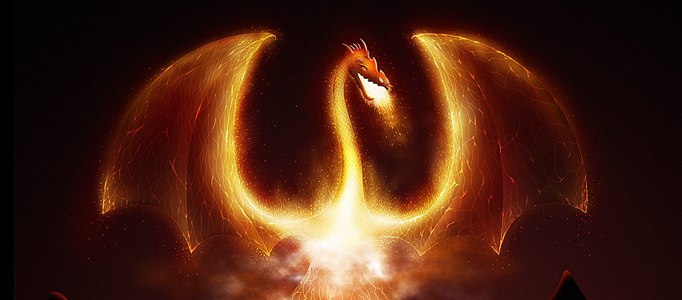 Making of Fire Dragon
- Photoshop is recommended for this tutorial -

This tutorial is going to teach you how to make a nice fire dragon. The design process is very time-consuming.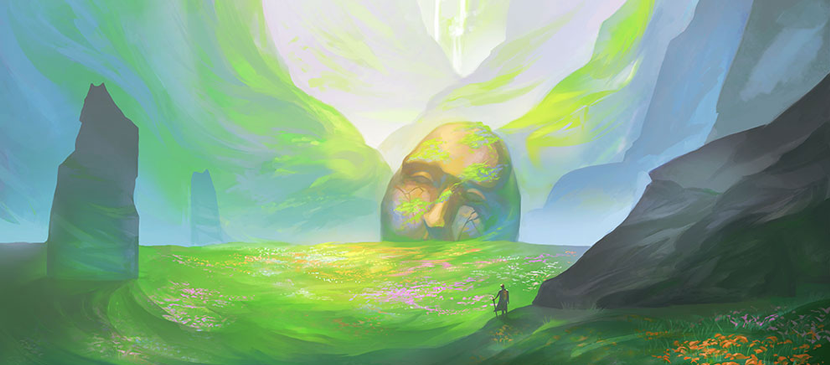 It is about how to create a simple natural scene with a facial stone in this tutorial. You will see how this artwork to be made from gathering images for reference, to color and brightness adjustment. The skills are applicable to different kind of drawings.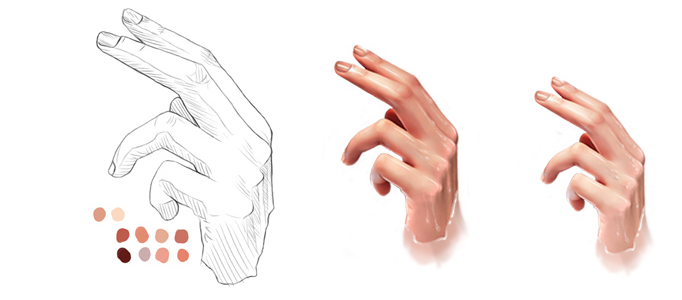 When you paint on human body, you may wonder how to make a nice human hand with skin. Brushes and blending setting are most important element to do so you can have a reference on this human hand skins tutorial.
Creating a misty landscape matte painting with a dark castle is not easy. It needs a misty scene with the layered mountains and the light from afar. This tutorial will show you the main technique of blending with adjustment layers, masking and brushes and something basic you should know about contrast, distance, intensity.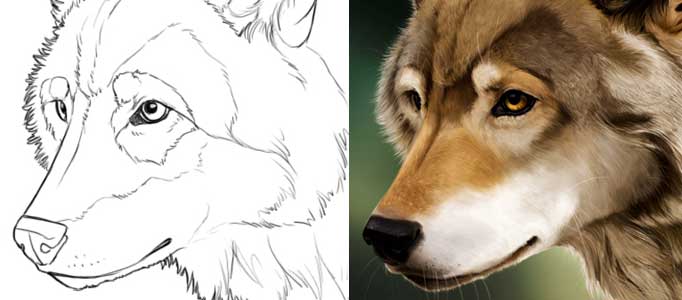 Lots of painting works are really time consuming, if you would like to undo your painting steps, it will take a lot of works to redo this. Using Photoshop to paint your artwork, it could save some time for fine tuning your art and processing it in a detailed way.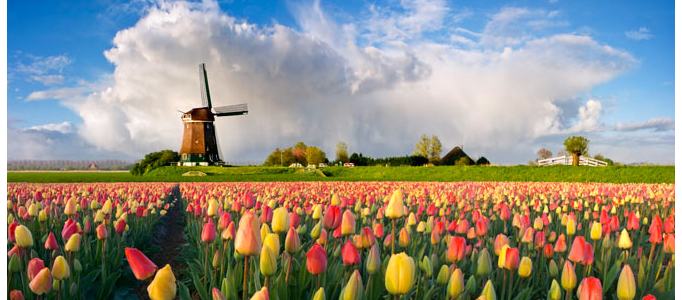 In this Adobe Photoshop tutorial, we're going to learn how to easily make a photo look more like a watercolor painting. And here, after applying the Median filter to the top layer and changing its blend mode to "Soft Light", is my final "watercolor painting" effect.
Different cartoon characters require different styles of cartoon eyes. Here will show you how to draft and paint cartoon eyes nicely. The skills presented here is also applicable for drawing different styles of eyes.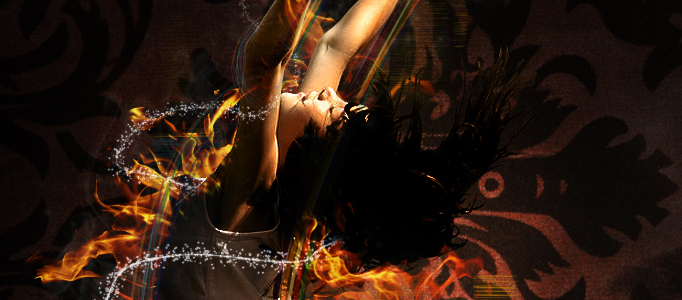 This tutorial is going to show how to create some excellent lighting and fire effects for the image. It is not difficult to do. You just need to add the fire image and produce special light using brushes for the image. And these can be applied to any image you like.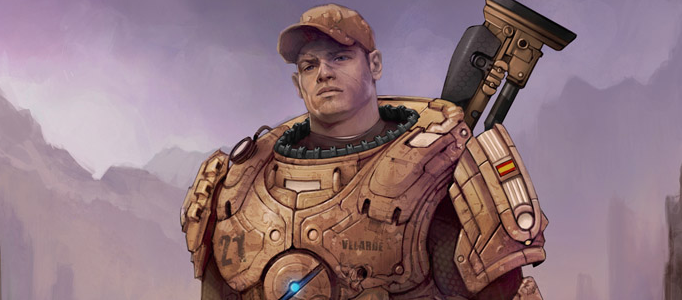 Drawing a soldier is like drawing other characters which needs to be initiated from drafting. Once you finished your draft, you can start painting and start to set up your brushes. Different designers would have different skills you can refer.