Your Favourite Photoshop Tutorials in One Place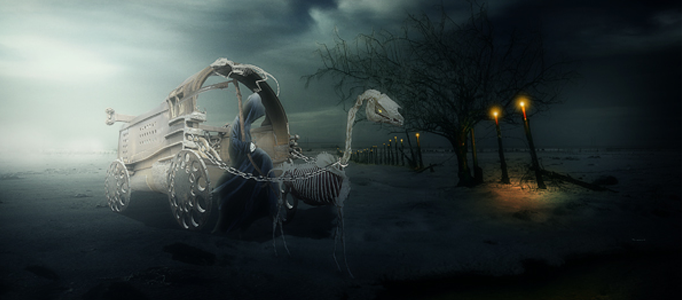 Making a Special Carriage in Night Scene

- Photoshop is recommended for this tutorial -
Most of special scenes can be made of different common images. Simple old carriage, bones plus one or two natural scenes can form a nice piece of special carriage scene using photo manipulation. This is mainly made using photo cut and paste plus color adjustment afterwards.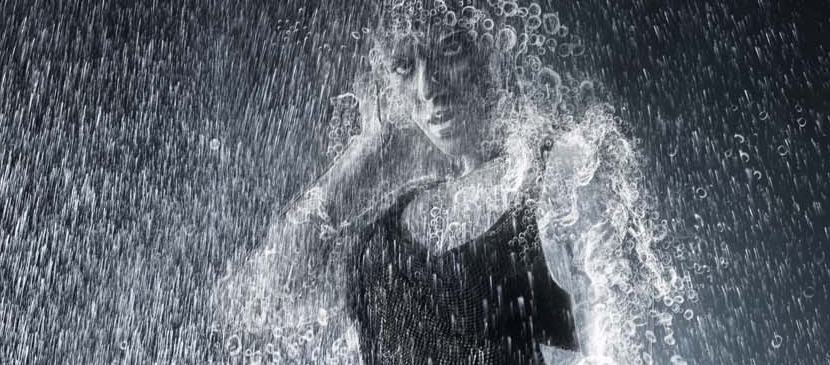 How to specially present the raining scenery? Except adding a shower on image, you can also change the image status to be liquified. The method is to use the water and bubbles to combine with the human skin, head and hair.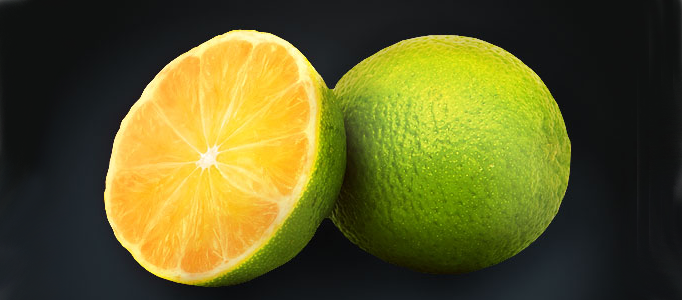 How to beautify your photos in few easy steps? You actually can do it in the blend mode settings to adjust your image colors through this settings and you can apply the adjustments for other objects and photos.
Photo manipulation can allow you to combined different sceneries together to form a funny piece of artworks. Put a sky on a human head sitting on a grass field can turn out to be a nice piece of imaginative artworks.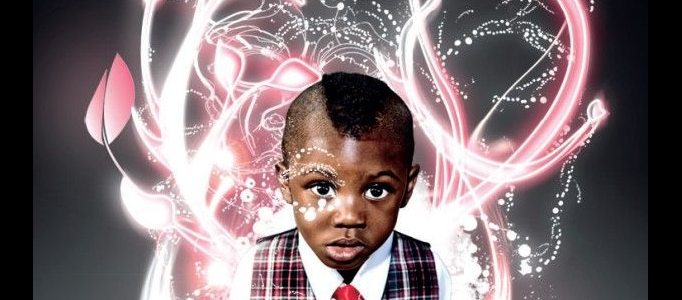 In this tutorial, it will show you the ways of bringing originality to digital lighting by introducing and vectoring traditional sketches, as well as examining some nifty Illustrator-based stroking techniques.
In this Photoshop tutorial, you will learn how to create an Eerie Eye Photo Manipulation. You will be using blending modes heavily and some standard adjustment layers to implement the change of your eye's color.
In this tutorial, it takes you through the post-production steps of an architecture rendering in Photoshop. The featured techniques focus on marrying a CG building constructed in Modo and rendered using Rhino into a base photo, as well as building up an atmosphere around the structure that supports the aim of the design.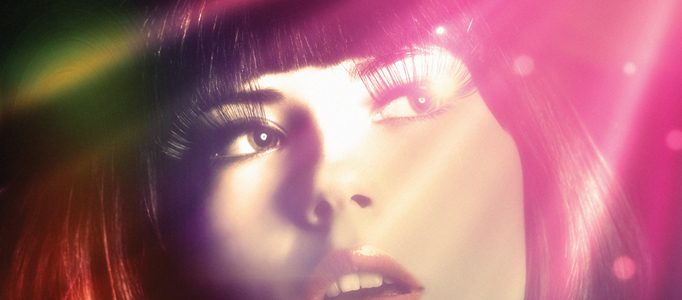 To beautify a photo, one of the most direct way is to apply some nice colorful lighting to shine the image. There are different ways to mix the colors and these colors are also adjustable to suit for different image.
Photoshop is a great tool because it allows us to be creative and produce imagery that would be impossible to create otherwise. In this tutorial, we will create a snow scene from desert photo.