Your Favourite Photoshop Tutorials in One Place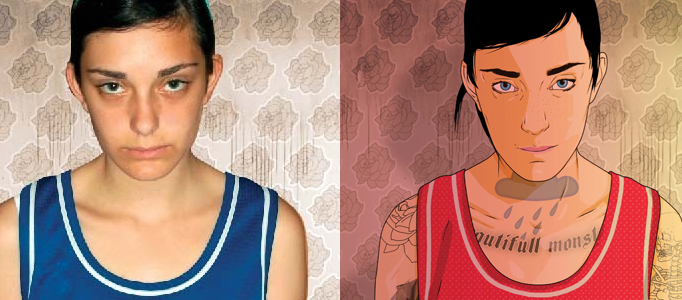 Making a Nice Vector Portrait
- Photoshop is recommended for this tutorial -

Most of you may want to transfer your image into vector portrait. If you know how to refer and use your image properly, then it can save your time and result better outcome. Following this tutorial, you can transfer your image into a nice vector portrait easily.
Many people would like to make tattoo on their body. However, tattoo is permanent and difficult to be removed. Once your decision is made, you could not go back. This tutorial will show you to key the tattoo artwork on your body, then you can see whether different tattoo artworks fit you or not.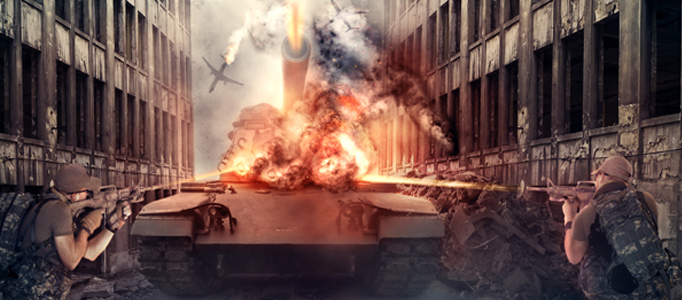 How to design a proper war scenery? explosion, soldiers or bomb would be common elements to be used. Great and realistic explosion would be the key element when you carry out the combination of different pictures for your war scene.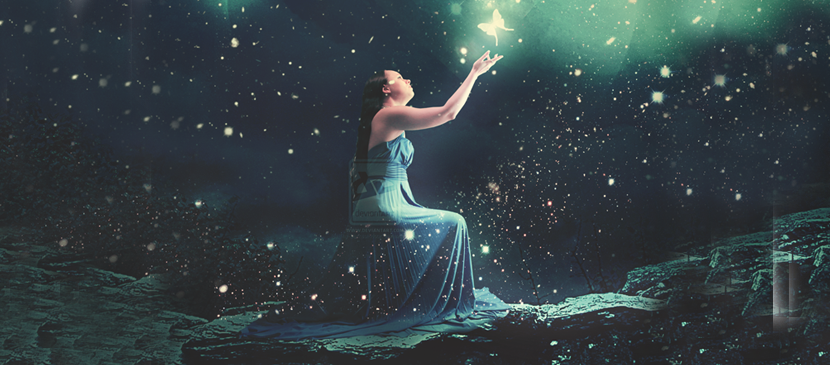 Few simple photos can be used for creating a fantastic beautiful night sky for your image using photo manipulation. You will learn how to make different scenes using the Photoshop skills.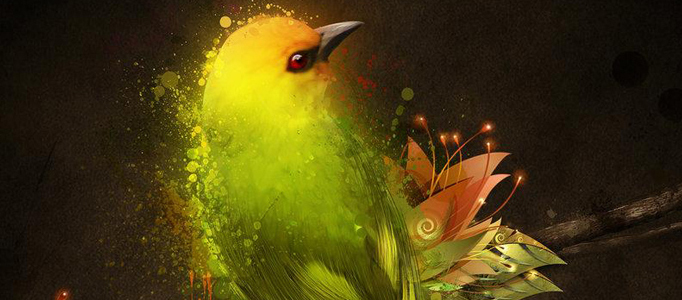 In this tutorial, it will explain the tools, thought process, and techniques to turn the image to be under night light. This effect can enhance your object colors substantially under the dark condition .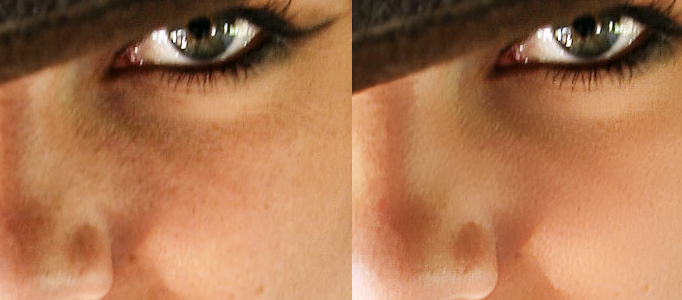 In this tutorial, it will show you how to smooth the face in the photo. A lot of photoshop skills such as tuning the brightness & color adjustments are involved in this. You will find out more and apply the same idea for your photos.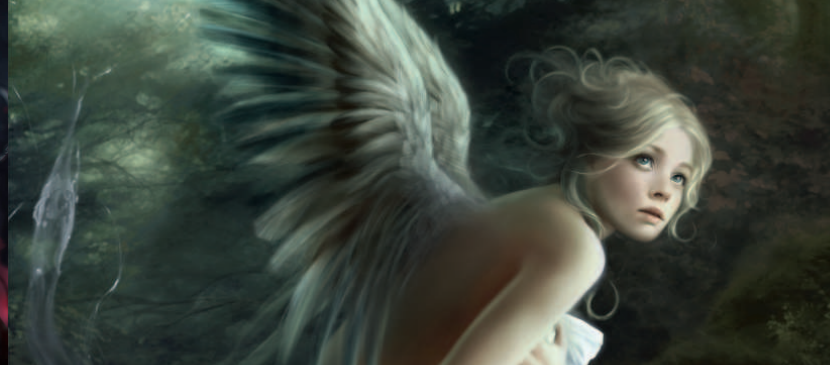 Painting wings is quite similar to painting hair. You will learn how to use the brushes to paint the wings on a human, so as to make it like an angel. It is one of the easiest way to turn your image into an angel.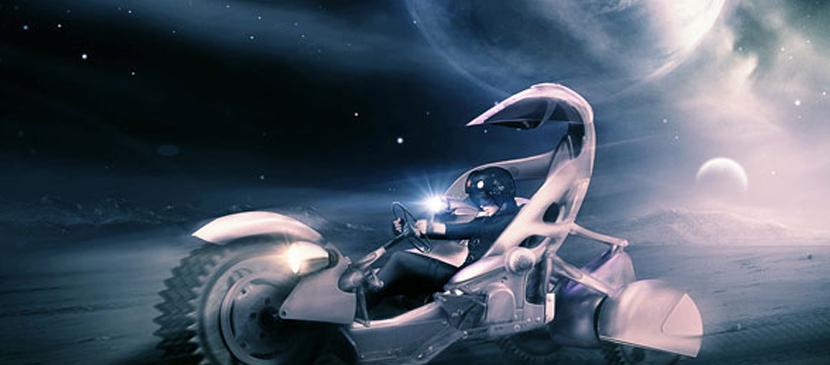 The beauty of this tutorial is that the various source images we're working with aren't similar at all, but through some creativity and outside-the-box thinking you'll learn how to turn a daytime scene into night, and rework a tractor/plastic toy into a believable sci-fi motor cycle.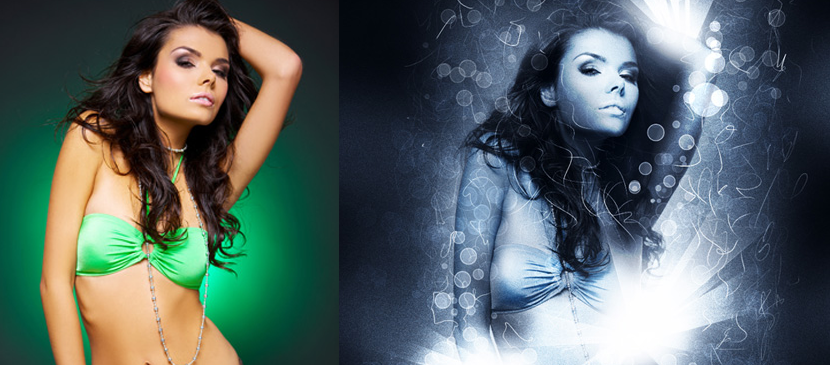 This tutorial is an example of how a few simple techniques can be used to create a piece of digital artwork using multiple layers, masking, the Brush tool, some basic lighting and one simple noise texture.