Your Favourite Photoshop Tutorials in One Place
Making a Natural Snow Scene with Aurora

- Photoshop is recommended for this tutorial -
In this tutorial it will show you how to make a snowing aurora scene . You will learn how to combine different stocks together and blend them correctly to make a cohesive scene. You'll also learn how to create lighting effect, work with group and more.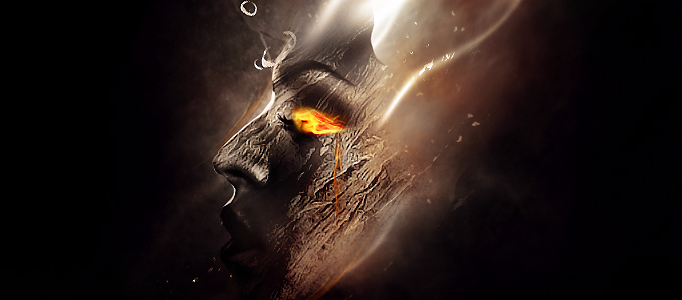 Lots of monster and alien usually are combination of human and plant or animal. Therefore, you may try to combine different sort of stuff together to form a new spices.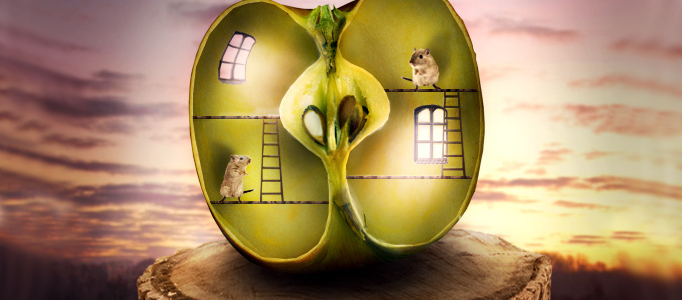 An animal house can be very special. You can turn whatever object to be your pet's houses. This tutorial show you how to initiate your pet's house using fruit. The idea is turn your pet's food into their host. A funny scene can be resulted.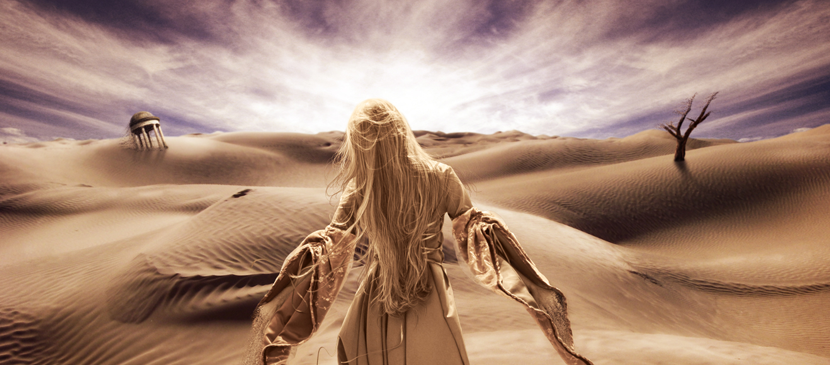 In this photo manipulation tutorial, we will create a surreal desert scene with everything turning into sand. We will start with simple techniques, such as replacing the sky and adding a focus effect to the landscape.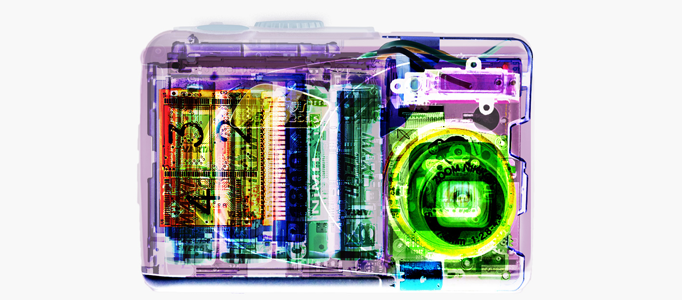 In this tutorial, it will show you how to make an X-Ray image, the scene is like you see in airport scanners. It also shows how these techniques could be applied to any mechanical object, or electronic device, like a digital camera.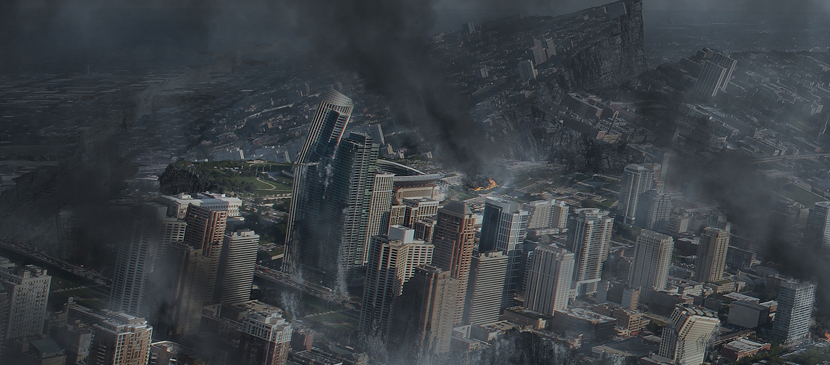 The California coast begins to break apart and fall into the sea. In this tutorial, it will show you how to re-create that scene using a selection of stock photographs. Let's get started!
This tutorial is about changing the eye motion for the evolution robot image. You can use the same idea applying it into the image you like. You can pick a similar picture and swap the local part. Otherwise, you may find it difficult to initiate with.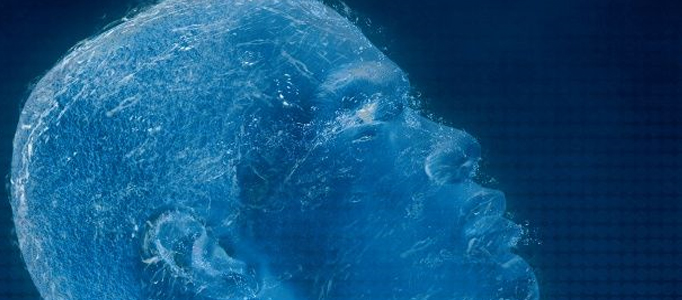 To turn a human into a something extraordinary, liquid effect would be a great effect to think of. This tutorial is going to show you how to turn your image into liquefied status like a super hero. Of course, you can apply into whatever object you like.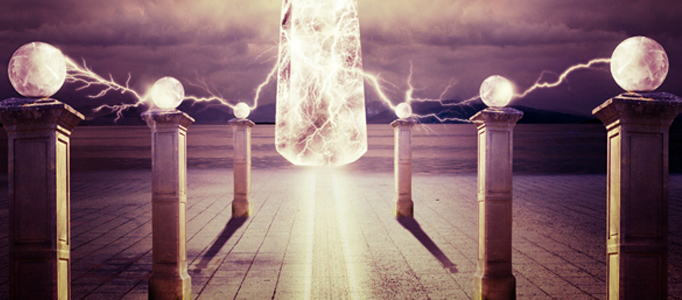 Using Photoshop, you can create whatever imaginative scenery. It usually does not require hi-techniques. Creating some simple lightenings on columns can be very special like playing magic.