Your Favourite Photoshop Tutorials in One Place
Interstate Road Sign

- Photoshop is recommended for this tutorial -
In this Photoshop tutorial, it will show you how to create a highway sign and post using custom shapes, selections, layer styles and a little creative gradient work. For my final image a few more signs using the same steps are added as the ones in the thumbnail.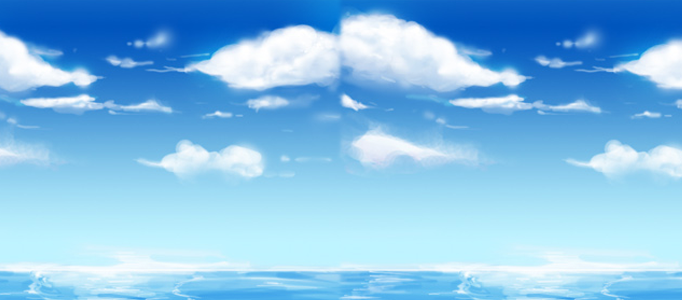 To create natural scene, sky and clouds are essential elements. You may not know the tactics to set up brushes for clouds creation. Here will present the tactics (e.g. adding shadow and forming layers) to work on the clouds nicely.
This tree branches tutorial shows you the idea of making simple tree branches for cartoon images, so it is not so realistic. However, this is very useful for cartoon lover to make their painting works.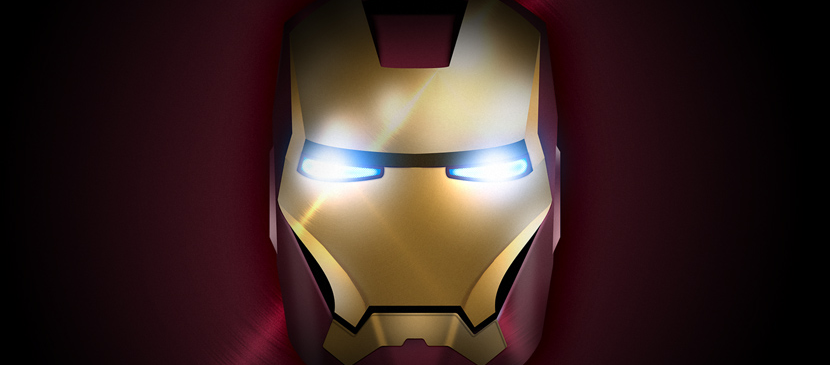 this tutorial will show you how to create the Iron Man mask using Adobe Illustrator and Photoshop. It will simply go through details of this design so you could play and explore by yourself. In the end, that is the best way to learn.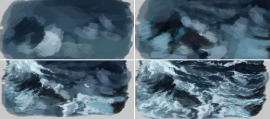 Using Photoshop brushes, you can draw whatever you imagine. In this time, it will show you to draw the sea simply. It will go through with you about the skills and ideas to draw the wave.
In this tutorial, it will show you how to create the Batman Logo – "the Dark Knight". To begin with this, you have to use the pen tool to extract the bat shape, then start the color adjustment and shadow.
To process a nice painting, designers usually need to spend a long while to do that. Therefore, some great painting techniques are invented in order to speed it up as well as increase the quality of artworks.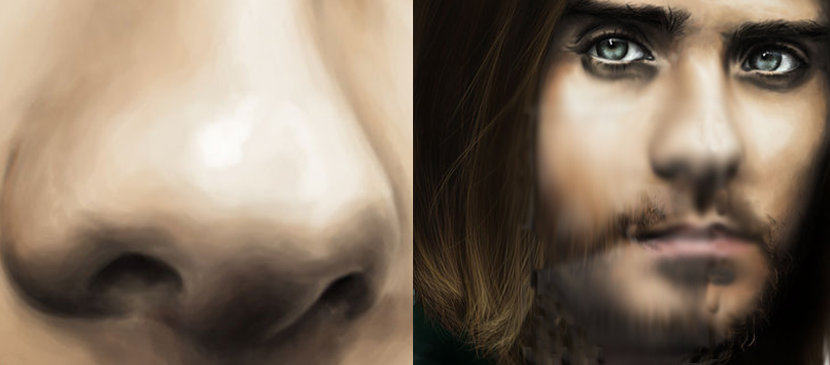 This tutorial will give you some tips on painting a realistic nose and skin, although this is digital painting, the same principles apply to traditional painting. You can apply the same principle to any other portrait painting works.
This tutorial will show you paint a nice female warrior. It will go through with you to reflect everything and distort the reflected image. It's also very difficult to mix in the natural colors reflected in the metal without flattening the metallic surface.