Your Favourite Photoshop Tutorials in One Place
Human Eye Creation using Photoshop
Eyes are essential elements when you draw any animal or human images. There are different ways to draw eyes. This tutorial will show you an easy way to draw. You can straightly follow the steps and settings to achieve the result.
The most beautiful lighting effect would be the light from universe, which contains various and colorful mixed characters. To design this, it is required different techniques to design with.
You will learn how to turn thumbnails into sketches, develop perspectives for each panel, evolve your characters and create a hand-drawn feel to your work. Here will show you step-by-step through how to turn out a piece with a pencil-drawn look. The techniques you'll learn will get results whether you've drawn the original piece in Painter or Photoshop, or scanned in a page of your own comic art.
Different graphic designers would have different techniques to paint and design their graphics. Preparation works such as setting up Photoshop brushes is one of difficult tasks for doing the painting arts and this tutorial will give you some hints to carry out this.
You may wonder how designers can develop these fantastic cartoons on the comic or cartoon movie. You will have a chance to read through the process of these. It really needs lots of photoshop skills to do so.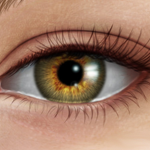 Design a suitable background is the most important element to present your main object. For a natural background, clouds is always used. Here are few different amazing style of clouds design tutorials which should be able to help your design.
Cartoon characters always need to have different looks to suit for different backgrounds and environments. Therefore, it is necessary to design quite a few styles for your cartoon image. Here will show you some nice painting skills for a cartoon samurai.
This tree branches tutorial shows you the idea of making simple tree branches for cartoon images, so it is not so realistic. However, this is very useful for cartoon lover to make their painting works.
There are variety of painting skills to paint the cartoon sceneries. Different characteristic requires different sort of coloring to paint with. Here the tutorial will go through some tips for selection of right colors for painting different cartoons.