Your Favourite Photoshop Tutorials in One Place
How to Draw Animal's Fur Nicely
Nearly all animal has fur. Drawing skills for fur is very useful for most of you. Here will show you an easy way to make the fur. It will also teach you to adjust the light and shadow.
Designing an armed character is like working on any other portraits. Therefore, it is good to learn more skills in order to speed up and improve your drawing techniques. Here will share you some painting techniques for designing a character.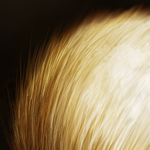 Design a suitable background is the most important element to present your main object. For a natural background, clouds is always used. Here are few different amazing style of clouds design tutorials which should be able to help your design.
This tutorial shows you how to paint a portrait. There are no specific steps in this drawing procedure.There is a general order and certain tools but still everything depends on what effect to achieve in the artwork.
This tutorial will show you how to create a vector car.
Sky is always a wonderful background. Here will show you some tactics to create clouds and different timing of skies such as at night time and sunset. Therefore, you can use the ideas to create different skies to suit for your design easily.
Human portrait is very time consuming. This tutorial will simply work through to focus on the eyes. You will see step by step from drafting to painting for a human eye.
When illustrating a scene, it is important to think about several factors including lighting, depth of field, and color. With reference to this tutorial, you will know how to enhance your illustration by conveying an emotional message.
If you were a bicycle lover, you may want to design your personal bicycle for yourself. To start with, it is very useful for you to refer some nice bicycle tutorial like this one. You just need to shape it and paint it.