Your Favourite Photoshop Tutorials in One Place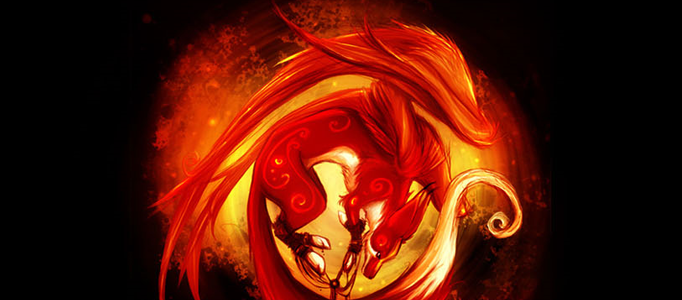 Fox Fire
- Photoshop is recommended for this tutorial -

In this tutorial, it will show you how to create a fox fire. From Drafting to painting!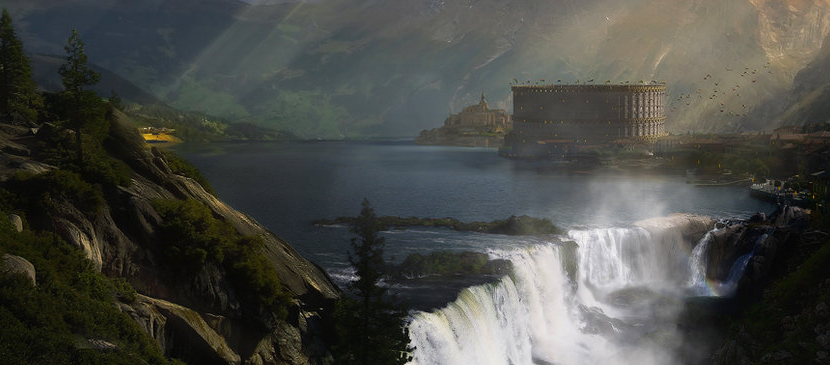 Digital matte painting is one of the fastest growing and most difficult styles of digital art created today. Often used for cinematic and videogame scenes, these artworks are also capable of standing on their own as inspirational and breathtaking works of art.
in this tutorial it will show you how to create a Retro modern car using Adobe Illustrator and Photoshop.There is not muchdetails on how to create the shapes, it's more like a simple walkthrough on how to create the illustration.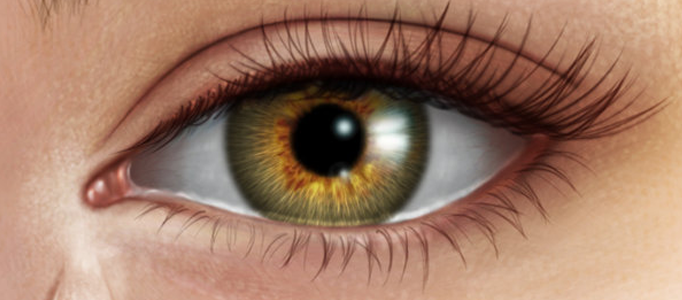 Eyes are essential elements when you draw any animal or human images. There are different ways to draw eyes. This tutorial will show you an easy way to draw. You can straightly follow the steps and settings to achieve the result.
This is a step by step tutorial on painting a realistic nose, although this is digital painting, the same principles apply to traditional painting. You can apply the same principle to any other portrait painting works.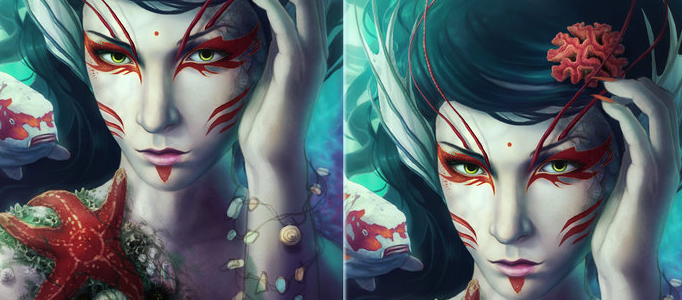 Do you want to make a cartoon portrait for yourself? Here will show you how to make a nice cartoon art with reference to your image. You will see the skills of making a sketch from an image to a painting artwork.
In this tutorial, it will present you the concepts of making a funny cartoon scene. You can follow the idea for working out your cartoon artwork such as setting up brushes for painting, adding lighting to your cartoon image etc.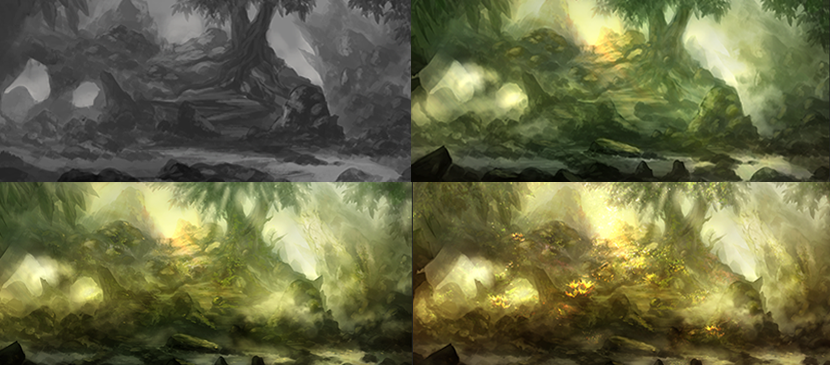 This tutorial was done for a piece Forest Dream. The painting steps are summarized in detail. You can follow the painting skills and apply to other artworks easily.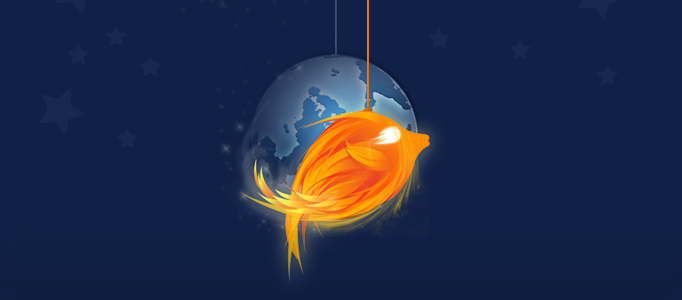 In this Photoshop Tutorial, you will learn how to design a mascot based on the Firefox logo, and mimic the fire effect using the pen tool and gradients.