Your Favourite Photoshop Tutorials in One Place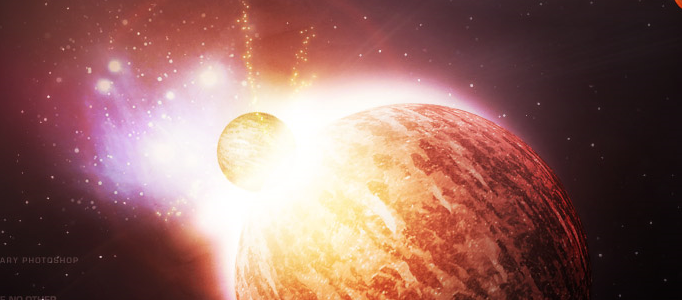 Fiery Photoshop Space Explosion Tutorial

- Photoshop is recommended for this tutorial -
In this tutorial, the longest we've ever published -this will go through creating a spectacular space scene featuring two planets colliding. Strap yourselves in photoshoppers!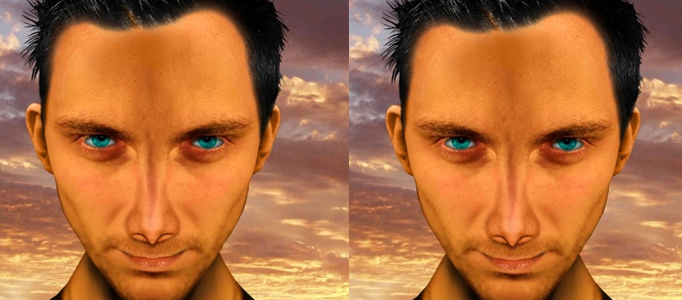 Lots of you may imagine to change your face. To redevelop a human face and hair, it is a very complicate task. You may have a try on this tutorial to inspire how to change your portrait into someone else.
In this tutorial, it will show you how to take a stone statue and alter it to look life-like. When it looks just right, flatten the image (save the layered file first in case you want to go back to it) and do a levels adjustment and a final photo filter to warm the whole image and tie the tones together.
When you would like to improve your picture overall effect, the first thing to do is to improve the background. Here will show you some skills to apply the mixture effect (such as smoking and shining effects) into the photo.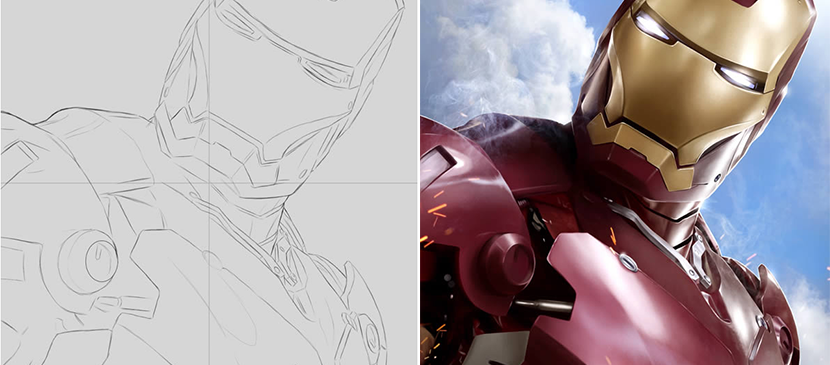 This tutorial will explain how to create stunning "Iron Man" fan art in Photoshop using digital painting techniques. It will begin as a sketch and then build up the artwork to create realistic metallic objects. It will give you some ideas about creating a nice, smooth metallic surface with Photoshop brushes!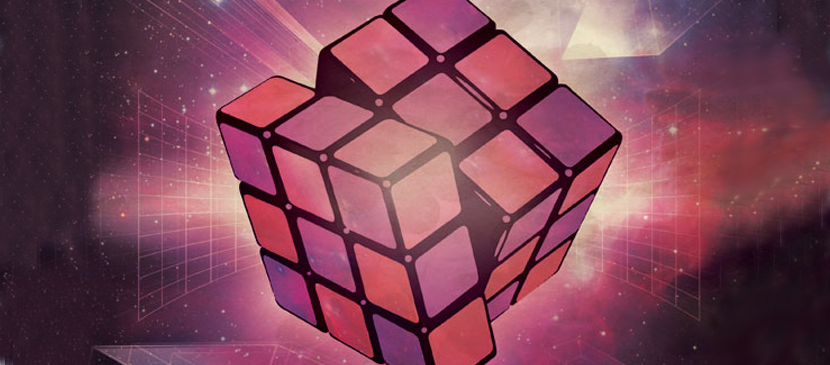 This tutorial is going to create a style poster with an universe background design. We will be using a number of vectors from the pack to create a richly detailed design with plenty of awesome lighting effects and texture application.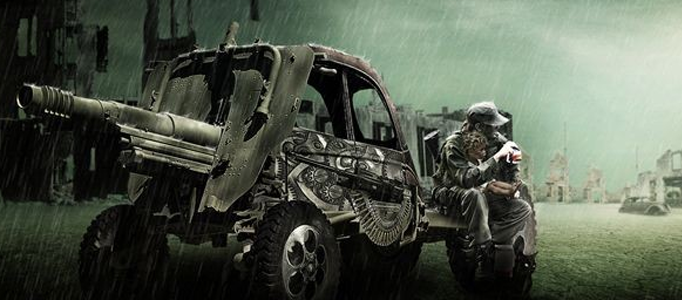 If you want to create a good scenery, a lot of photo combinations are unavoidable. Therefore, good planning for preparing your sources and background design are required. This tutorial will show you how to form a tank and arrange a soldier together.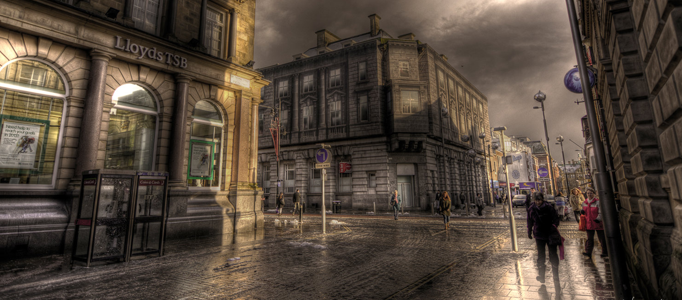 Few simple scenes can be used to form a nice HDR photo. It is all about photo manipulation. You can simply pick few photos and combine them as one. Following the setting and techniques from this tutorial, you can form your HDR photo.
Learn how to create an amazing bird hunting scenery in Photoshop using some simple blending techniques. You can use the same idea to make some dramatic hunting scene for your image.