Your Favourite Photoshop Tutorials in One Place
Drawing an Elegant Lady Portrait
- Photoshop is recommended for this tutorial -

This tutorial is going to show you to paint a beautiful lady portrait. There are some painting techniques will be shared in this. You will see how a draft portrait to be painted layer by layer. This style painting is different from normal one you see and is applicable for some soft objects such as puppy or female portrait.
First step is to create an "onion skin" by adding a white layer above the bottom reference photo layer and setting its layer opacity down a bit so that the image can be seen through the white layer. After doing a bit of work on the flame and wick layers.
Drawing icy cubes is like drawing other 3D objects which requires you to prepare a sketch and then work on reflection and shadow. Melting ice is even more difficult as they can have different melting stages and shapes. Here is a good samples to show you different shapes of ice to be formed together.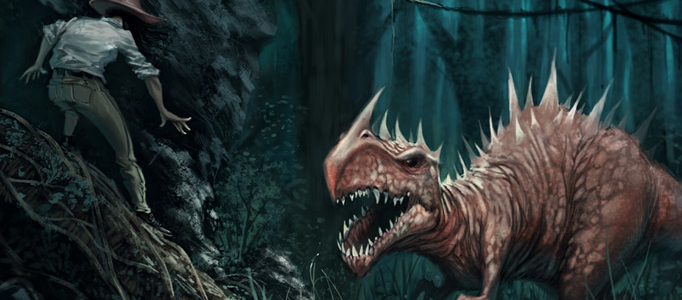 Painting a dinosaur scene is similar to paint other objects. It is also initiated from sketch. This tutorial will show you to set up the Photoshop brushes and brief you the painting process.
Designing an armed character is like working on any other portraits. Therefore, it is good to learn more skills in order to speed up and improve your drawing techniques. Here will share you some painting techniques for designing a character.
Drawing an animal is not a easy task. From drafting to painting, it needs a lot of imagination and try and error steps. Some kinds of techniques are always the drivers to increase your speed to accomplish this artwork and result to have higher quality of product.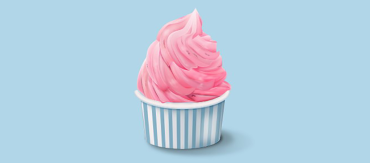 This tutorial will teach you how to make a delicious ice cream icon in Photoshop. We will be using the built-in vector shapes in Photoshop to achieve this outcome.
Nearly all animal has fur. Drawing skills for fur is very useful for most of you. Here will show you an easy way to make the fur. It will also teach you to adjust the light and shadow.
If you are the fans of cartoon and you would like how to create your own piece of artworks, this tutorial would be a nice material for you. There are many different painting techniques, but it is difficult to find a nice one. Here is a good one you may want to look at.