Your Favourite Photoshop Tutorials in One Place
Drawing a Realistic Fur Animal
Lots of animal have fur and it usually requires long time to draw. Here will present your some tips for applying your settings such as making your color layers, adding shading for your drawn animal. You can also apply the skills for drawing other objects.
It is about how to create a simple natural scene with a soul of an animal in this tutorial. You will see how this artwork to be made step by step for reference, to color and brightness adjustment.
In this tutorial we will show you how to make a realistic rainy window effect using basic Photoshop tools, filters, brush and layer styles.
If you are an artist, you would know how much time you need to spend for a nice human portrait. Different professional artists would have their techniques to carry out such work in order to save time and produce quality artworks.
This tutorial is going to show you to paint a castle and mountain scene. There are some painting techniques will be shared in this tutorial. You will see how a nice scene to be painted step by step.
This tutorial is going to focus on design choices and a little bit of theory. There are literally thousands of tutorials online that cover keyboard shortcuts and clever ways to tweak your custom brushes. And this tutorial has selected some very useful photoshop skills.
First things first – color in the eye area. When you finish that you should have a pretty eye!
You may come up with plenty of ideas in your head, but you may not know how to carry out. cracking effect is one of excellent effect that may not be easy to do. In this time, the tutorial will show you the skills to use two different softwares – 3DStudio Max and Photoshop to create this.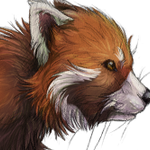 Design a suitable background is the most important element to present your main object. For a natural background, clouds is always used. Here are few different amazing style of clouds design tutorials which should be able to help your design.