Your Favourite Photoshop Tutorials in One Place
Drawing a Nice Ink Pen using Photoshop
To draw something realistic, it is all about the shadow and reflection. As long as you can be familiar with these two elements. You can make it to be realistic.
Painting for an art is usually complicate to most of you. Therefore, it is good to refer more tutorial and sample so as to learn different tactics and techniques from different designers which can help to get used to the painting works.
It is always very difficult to create the human portrait by hand sketch. Even you are willing to spend ages, you may not able to create a proper portrait. However, this tutorial will lead you to do it in a special way in Photoshop. The idea is like a photo transformation. Based on this, you will be able to create a high level human portrait quickly.
This tutorial covers a few simple steps in Adobe Photoshop to create a realistic looking torn paper effect taking you on your way. Merge your layers and add the new paper texture to your designs, notice the tiny fibrous edges and subtle texture up close which together give effect a realistic paper look.
If you think that traditional painting is too slow for making a portrait, here is an alternative method. You can prepare an image about your object, then you selectively hide your image part by part and use Photoshop brushes to carry out.
Fruits is always the first lecture of learning drawing. There are few elements are required to be particularly paid attention to such as reflection and shadow. Once, you get familiar with simple fruits drawings, then you can go to next level to try others.
in this tutorial, it will show 4 ways to create swirls, and by mixing them you will learn some very powerful techniques that will allow you to easily make tons of different styles of swirls and crazy sperm vectors. The tutorial is all about combination.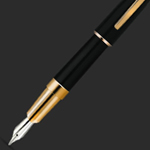 Design a suitable background is the most important element to present your main object. For a natural background, clouds is always used. Here are few different amazing style of clouds design tutorials which should be able to help your design.
Infographics are an efficient and fun way to present data. You may notice, however, that infographics are often flat vector illustrations. In this tutorial, we will show you how to create a soil cake using photographic elements for use in pie charts. Let's get started!