Your Favourite Photoshop Tutorials in One Place
Draw a Nice Bamboo Artwork using Photoshop
Lots of artist are taking the steps to create different sort of plants. Now, this tutorial will show you a nice bamboo artwork. Although bamboo looks so simple and easy to work with, it is as complex as flower.
Some of you may be car lovers and would like to design your own car. Drawing a car is like drawing other 3d objects. You have to prepare a sketch and then paint. Reflection and shadow are always very important when you make a 3d object.
This is to show you to manipulation a wonderful starry sky. Few simple photos can be used for creating a fantastic starry sky for your image using photo manipulation. You will learn how to make different scenes using the Photoshop skills.
You may be good at sketch some cartoon character, but painting a cartoon character is a completely different thing which needs to have advance skills to do it. Here will show you a proper way to paint a cartoon character layer by layer.
No need any photos, you can create a fantastic easily. This will present you some skills to create a fantastic universe using Photoshop brushes. It will give you an idea to make your own universe using different color and different size or type of brushes.
Images for some natural backgrounds are difficult to collect. Therefore, it may be easier if you can draw it and design your own suitable objects to suit for your objects. Here will present you some tips for making some natural backgrounds such as trees, grass, sand and running water etc.
To process a nice painting, designers usually need to spend a long while to do that. Therefore, some great painting techniques are invented in order to speed it up as well as increase the quality of artworks.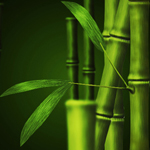 Design a suitable background is the most important element to present your main object. For a natural background, clouds is always used. Here are few different amazing style of clouds design tutorials which should be able to help your design.
If you think that traditional painting is too slow for making a portrait, here is an alternative method. You can prepare an image about your object, then you selectively hide your image part by part and use Photoshop brushes to carry out.