Your Favourite Photoshop Tutorials in One Place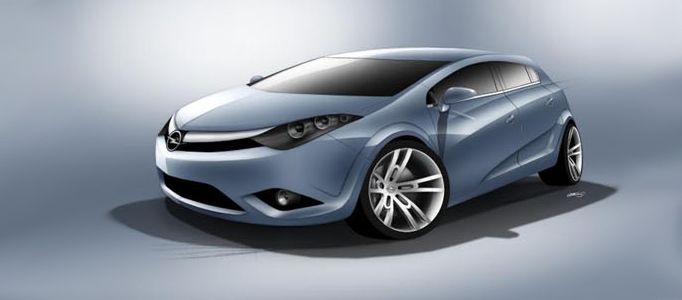 Develop a Fantastic Car Image

- Photoshop is recommended for this tutorial -
If you are a car lover, you may want to design your own car for yourself. It is like drawing other 3D objects, you have to apply shiny and shadow to make it realistic. Here will show you some skills for these.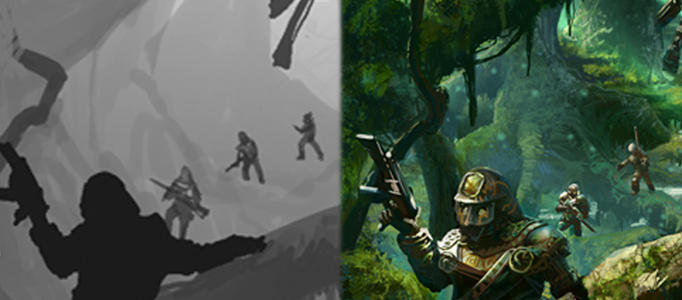 Before you carry out some complicate artworks, it is good to initiate your painting with some cartoon art. It is relatively easier. Here will share you with the ideas on painting concepts.
This tutorial will show you paint a nice female warrior. It will go through with you to reflect everything and distort the reflected image. It's also very difficult to mix in the natural colors reflected in the metal without flattening the metallic surface.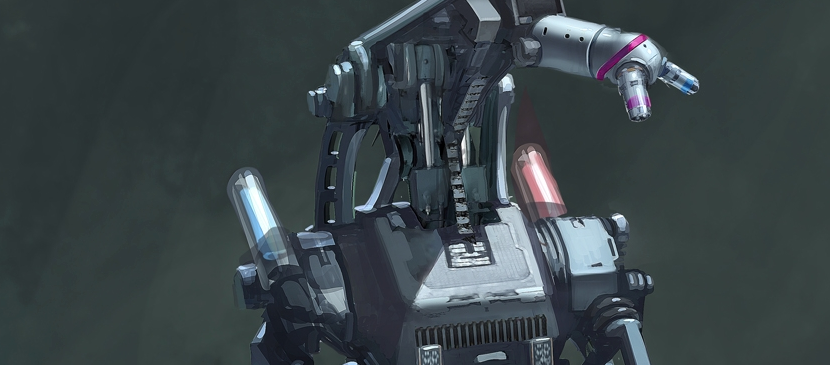 This tutorial shows you in creating a robot painting in Photoshop. It will tell you how to process the painting works step by step from drafting to painting this robot nicely.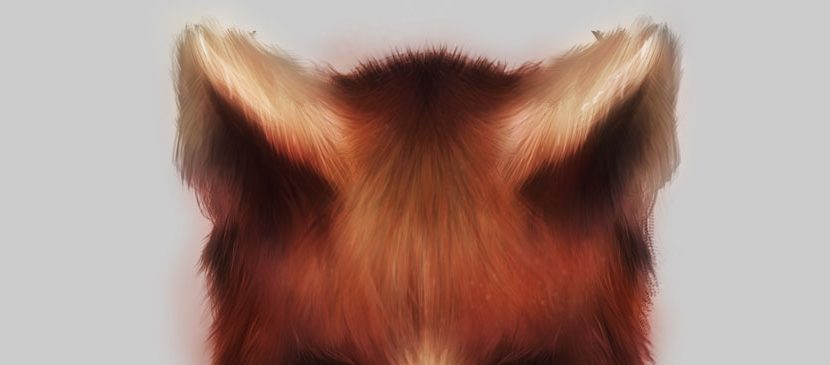 In this tutorial, you will see how to create a small set of custom brushes from scratch and learn how to render animal fur with them. You will focus on rendering a fox tail in grayscale, using custom brushes and the Smudge Tool to create both soft and coarse fur.
In this tutorial, you will discover lots of tricks to help you create better art and work in Illustrator and Photoshop. You'll learn how to improve your skills with line art, shading using flat fills and colour techniques.
If you are a cartoon lover, you may want to design your own character. To draw one, it can be very complicate, so here will show you the process for coloring the character and add photoshop effects to beautify your drawing.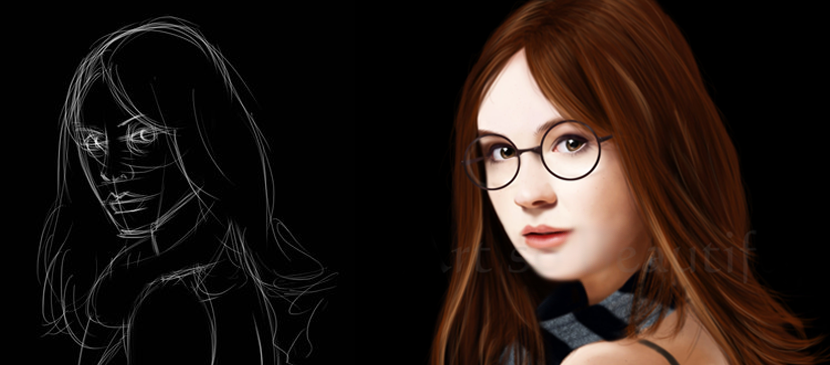 Lots of tutorial may not be able to show you each step in detail for your reference. Usually, they selected something substantial to describe. Here will work through with you each step, so that you can see how a portrait to be created.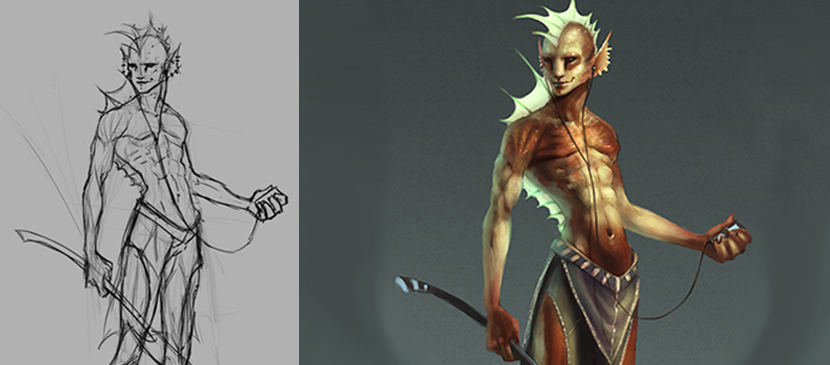 Different digital painting requires different painting techniques. For cartoon painting, the process is like human portrait painting. You have to prepare a sketch as start and identify light source, then adding your paint, light and shadow effects.