Your Favourite Photoshop Tutorials in One Place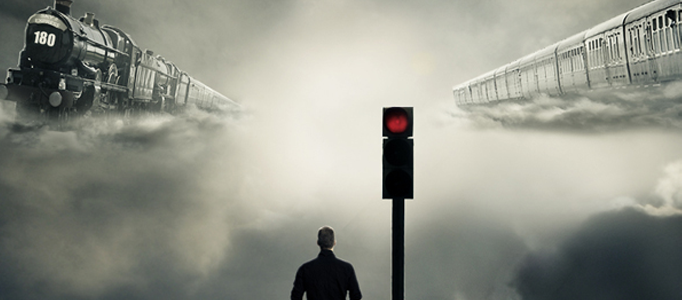 Design an Extraordinary Traffic Scene on Sky
- Photoshop is recommended for this tutorial -

You can use few simple objects such as train and traffic light to prepare a interesting scenery. You just need to bring them together, plus design some clouds and fogs to make it looking like an extraordinary scenery.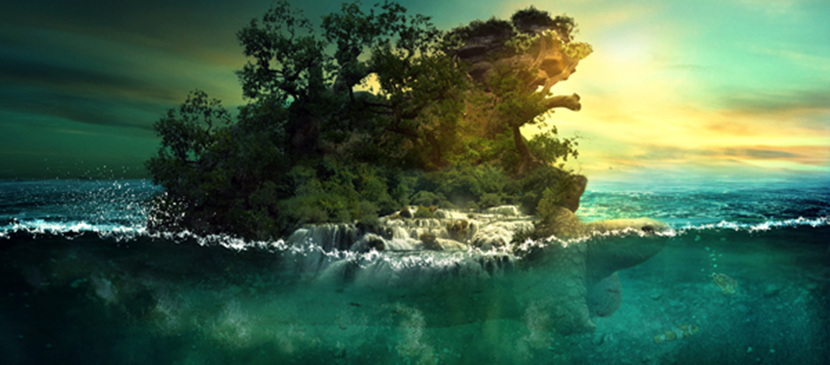 This tutorial will show you how to combine different stock images to create this cohesive and unified scene of an aquatic Giant tortoise. You'll learn how to manipulate trees, stones, waterfalls and textures to create an island on the tortoise. Finally, we'll add lighting effects and adjust the color of our entire scene.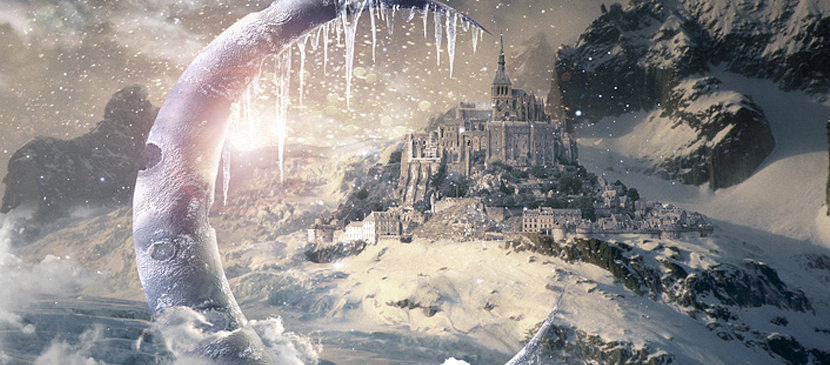 Different beautiful scenes can be arranged together using photo manipulation. In this time, moon, castle plus a beautiful snowing scene are merged together to form this amazing scene.
Different natural scenes require different ideas to input. This underwater scene is mainly used squids to represent and combined with some lighting effects.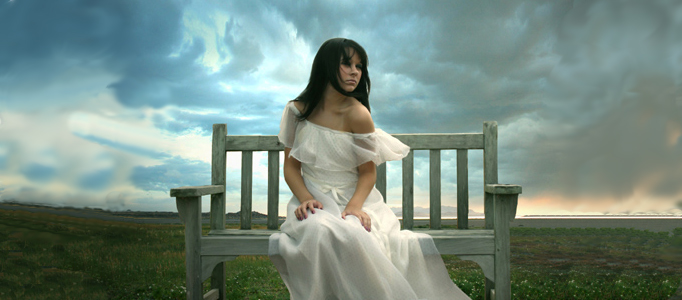 This tutorial is going to show you how to do a photo combination. It is very difficult to perfectly combine 2 or more photos due to their background, color or object unlikely to match each other. Combination skills are therefore, essential for this. Just have a go for this tutorial to create a good photo for yourself!
This tutorial will teach you how to come up a cool glowing effects on your artworks. You can apply it to your personal picture, and make it to be something special like this.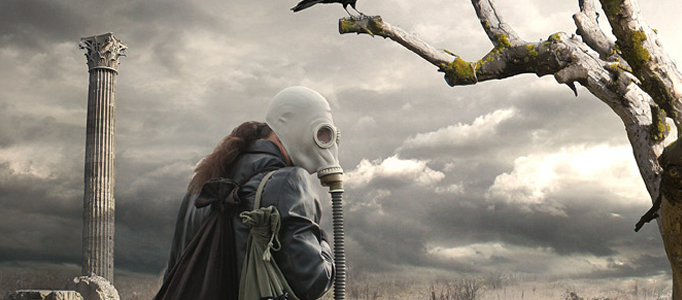 Simple photo manipulation can allow you to work on different image combinations. As long as you know tactics to cut & paste the images, and mix colors for different photos, then you can create whatever scenery you want.
You will start from creating gloomy background for this dark magician, then you will play with colors and you will know, how to control particles. Read this tutorial and learn how to create better photo manipulations. You'll need Photoshop CS5 or newer to follow this tutorial.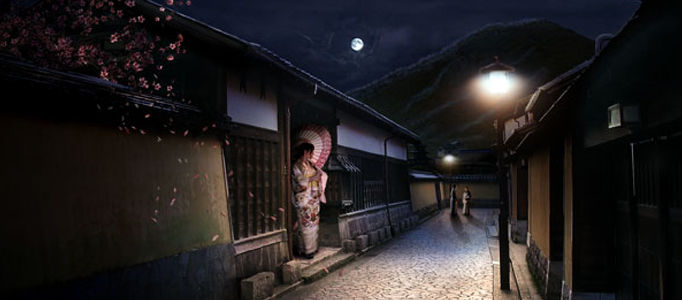 It is always difficult to transform the weather or swap the day and night scene in the picture. As you need to substantially change a lot of light or carry out the simulation for your background in order to make it to be realistic. Here will show you some tricks to work on.