Your Favourite Photoshop Tutorials in One Place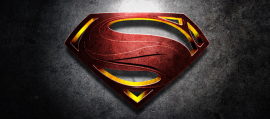 Design a Nice Movie Symbol
- Photoshop is recommended for this tutorial -

Design a symbol can be very complicate. You can see some of symbols from famous companies which look very simple, but they are worth million of dollars. You may look at different sort of symbol design to get more ideas in order to develop your own one.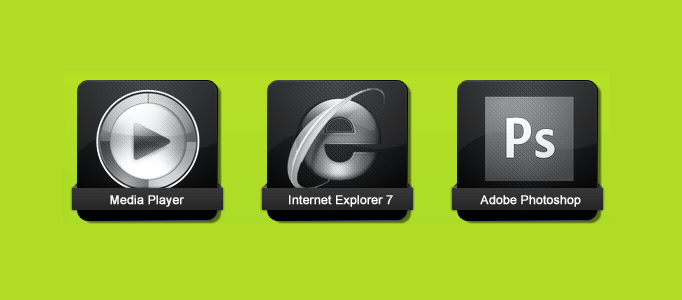 In this tutorial it will show you how to create a custom carbon styled icon for you to use for your website or desktop. There are lots of tutorials on internet. However, each of them is different to each other. You may get more idea first from these tutorials. And create your own icons afterwards.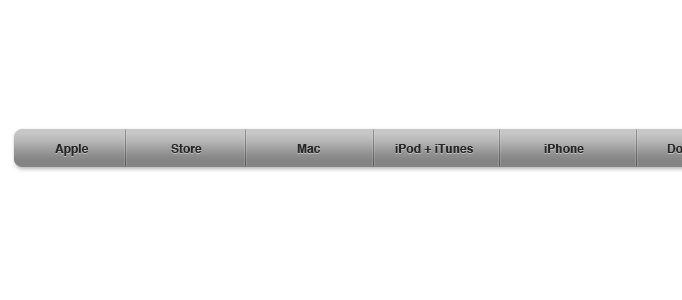 This tutorial will bring you one of the cleanest designed sites on the web, which is usually hard to achieve with so much volume, just look at craigslist. Today we will try to recreate the Apple navigation bar on their current website.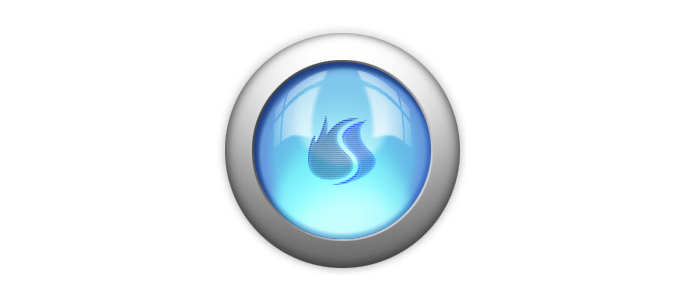 In this tutorial, it will show you how to create a interface orbs. Hope you orb-sorbed everything this tutorial had to offer.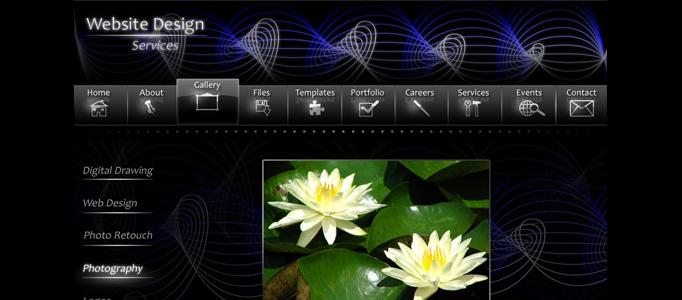 In this tutorial, it will show you how to create an elegant black website template. To create a user friendly and simple web, you may not find it struggling with. However, the differences between an elegant web and a simple web are the background and navigation button designs. To begin with your own webpage, you can have a go with this to learn.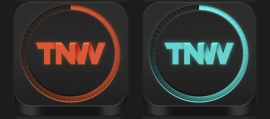 To App development, App icon design is the most important part to the overall app as it represents your app and tells your reader what / how your app is. Good app icon can attract certain app users. Learning app icon design would be useful to most of you.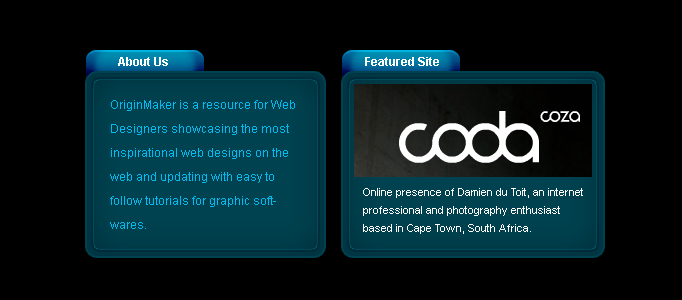 In this tutorial, it will show you how to design a simple rounded content box. To make a nice interface design, you need to create a box and then, put a tab on the top.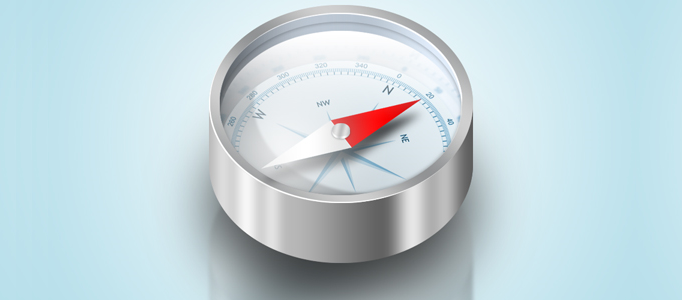 In this tutorial, it will show you how to make a "Compass Icon". It is like the our previous icon designs. This  will focus on how to make the compass to be more realistic. As described in other tutorials, it is required to spend more time on adding the reflection and shadow for the icon object.
In this tutorial, we will be creating an awesome google chrome logo design. It is nice and simple. As logo is no need to be complicate. In fact, famous brands can have their own simple logos. You will learn an idea to make a nice logo by following this and you will find not many technical skills will be involved.